Fun in Frisco
.
Following getting honored as a Veteran in Broken Arrow,
We headed for Frisco down the road straight and narrow,
To help our Zack celebrate his ninth birthday at home,
Where the whole Wirz family lives and does also roam.
.
Fun In Frisco
.
We arrived about 4 PM and visited a while with a beer,
I played a little ping pong with the boys with no fear,
I was once good back when I was a much younger man,
But my paddle had a hole in it and they beat my old can.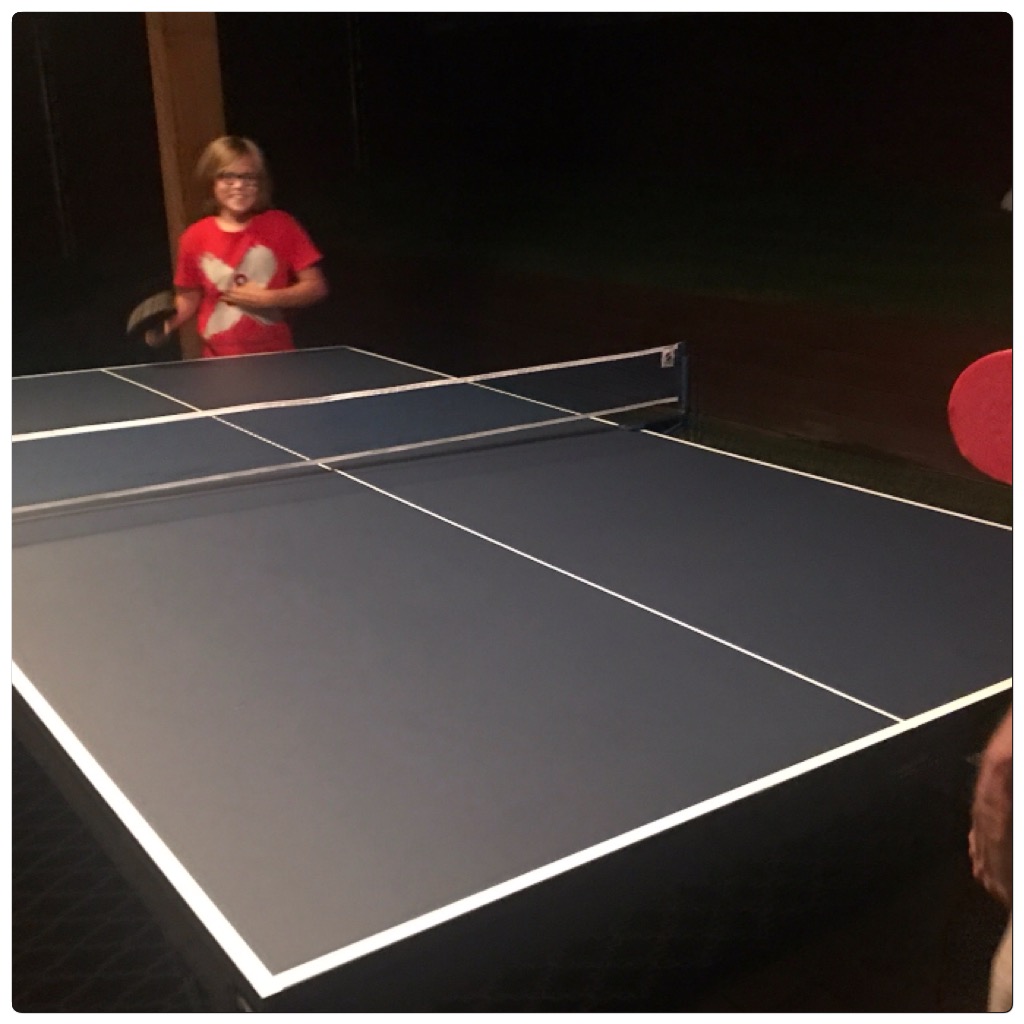 Don't worry PoPo, I'll take it easy on you.
.
Later, we loaded up and went to a place called Pin Stack,
And we headed for the climbing walls there in the back.
Zack and Luke scooted on up the walls in 5 minutes flat,
Then repelled back down in 10 seconds just like that.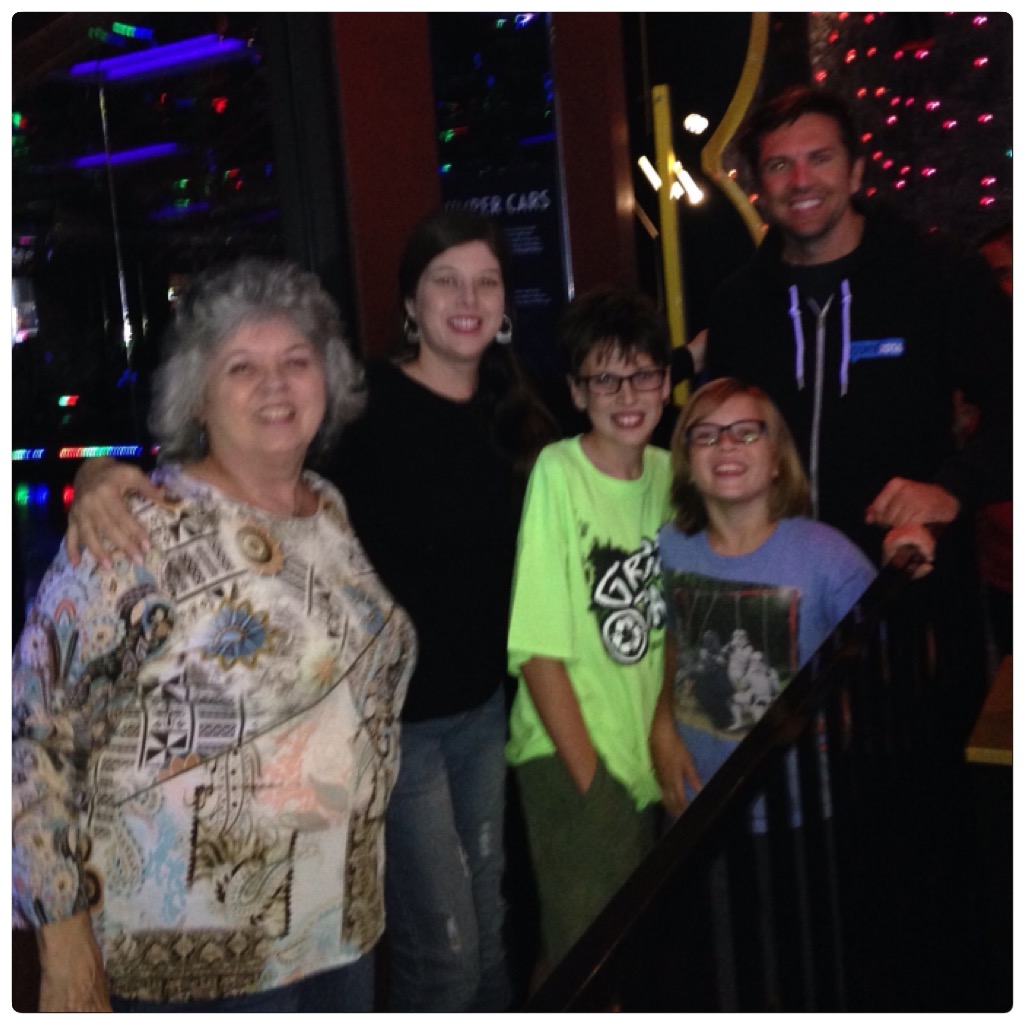 Here we are at Pin Stack in Frisco, Texas.
.
What strength and flexibility the boys have on that wall,
They tried to get me to try it once as I could not fall,
I said "no way could that little rope can hold my fat meat,
It would snap right in two and drop me right on my seat."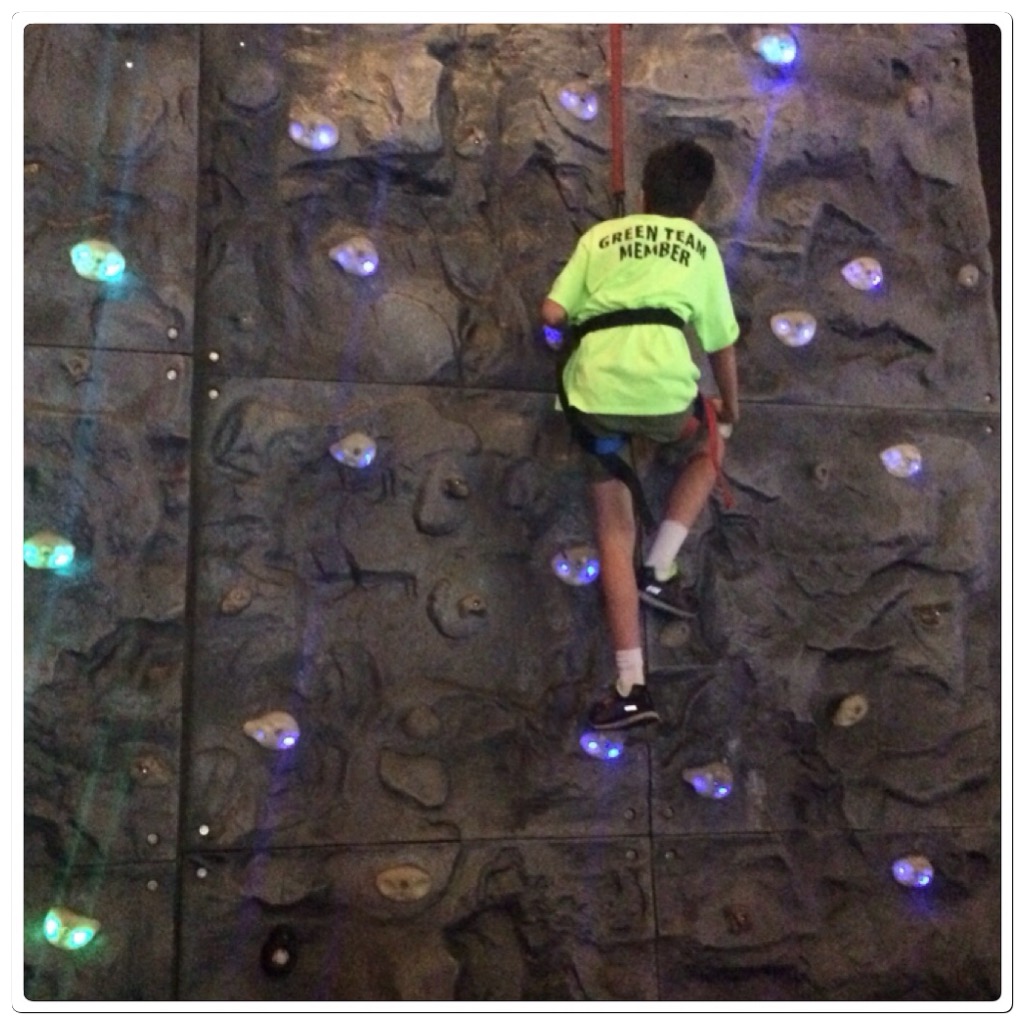 Come on PoPo, try it. It's Easy Peasy.
.
Tamara and I got a tall boy beer and we moved along then,
Over to the bumper cars so our crew could ride on them.
I found a table where I could see the rides going down,
And drank my beer as they bumped each other all around.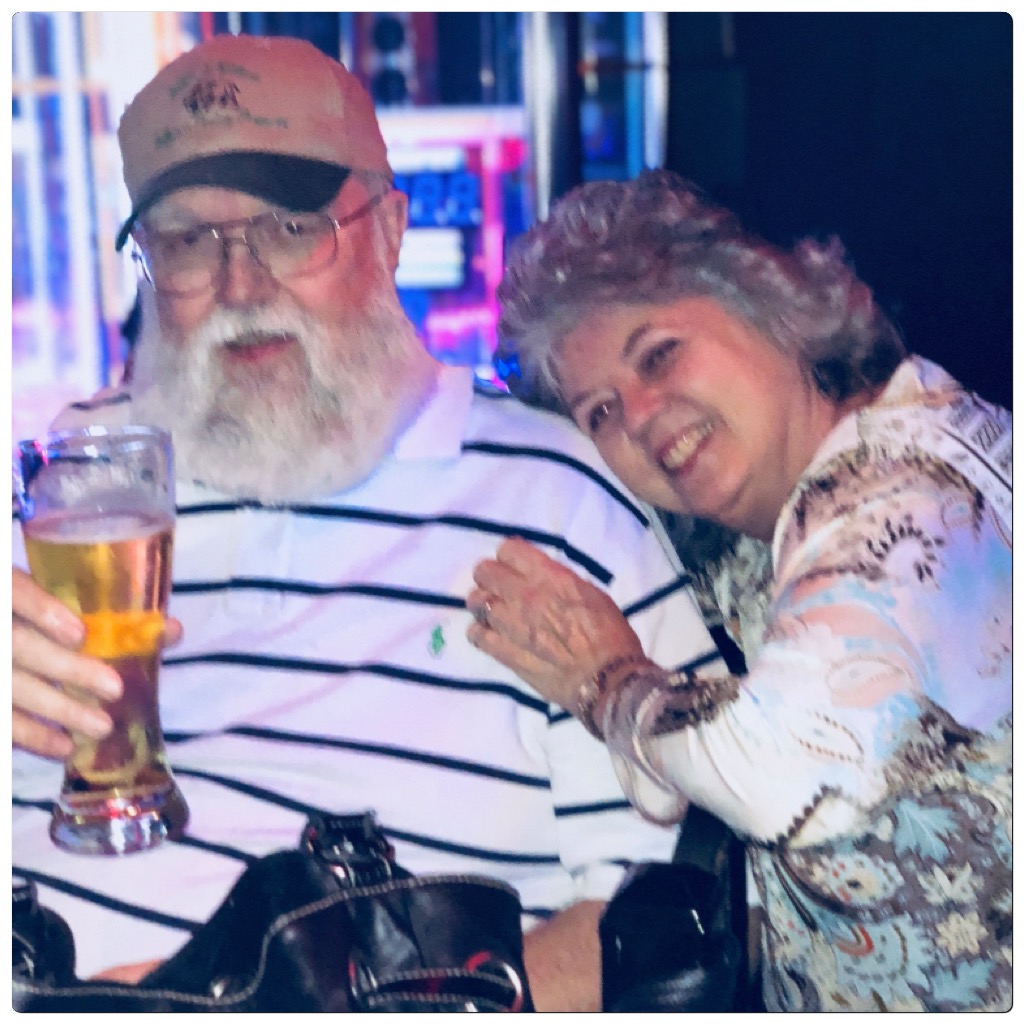 Thanks Tamara, I needed this.
.
I loved watching Pam bump the boys around so very hard,
As she laughed loud and screamed when she was jarred.
Going all around out in the cool psychedelic blue lights,
Bumping all about trying to pick a fun bumper car fight.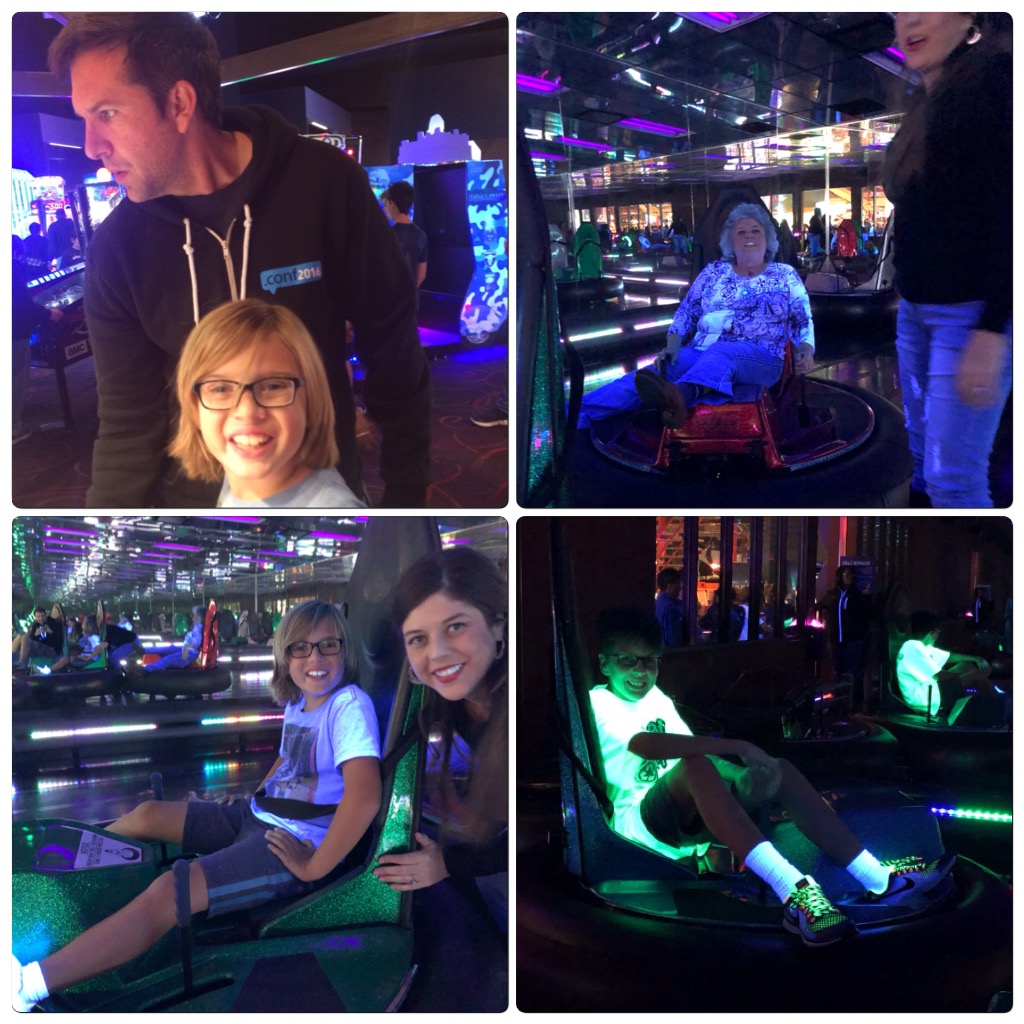 MaMo went wild on the bumper cars having fun.
.
I must say that was very fun to watch as I drank a beer,
When finished riding, a giant PacMan game was near,
Pam, Wayco, Luke, and Zack all took a seat as I watched,
The PacMen eating each other until a winner was hatched.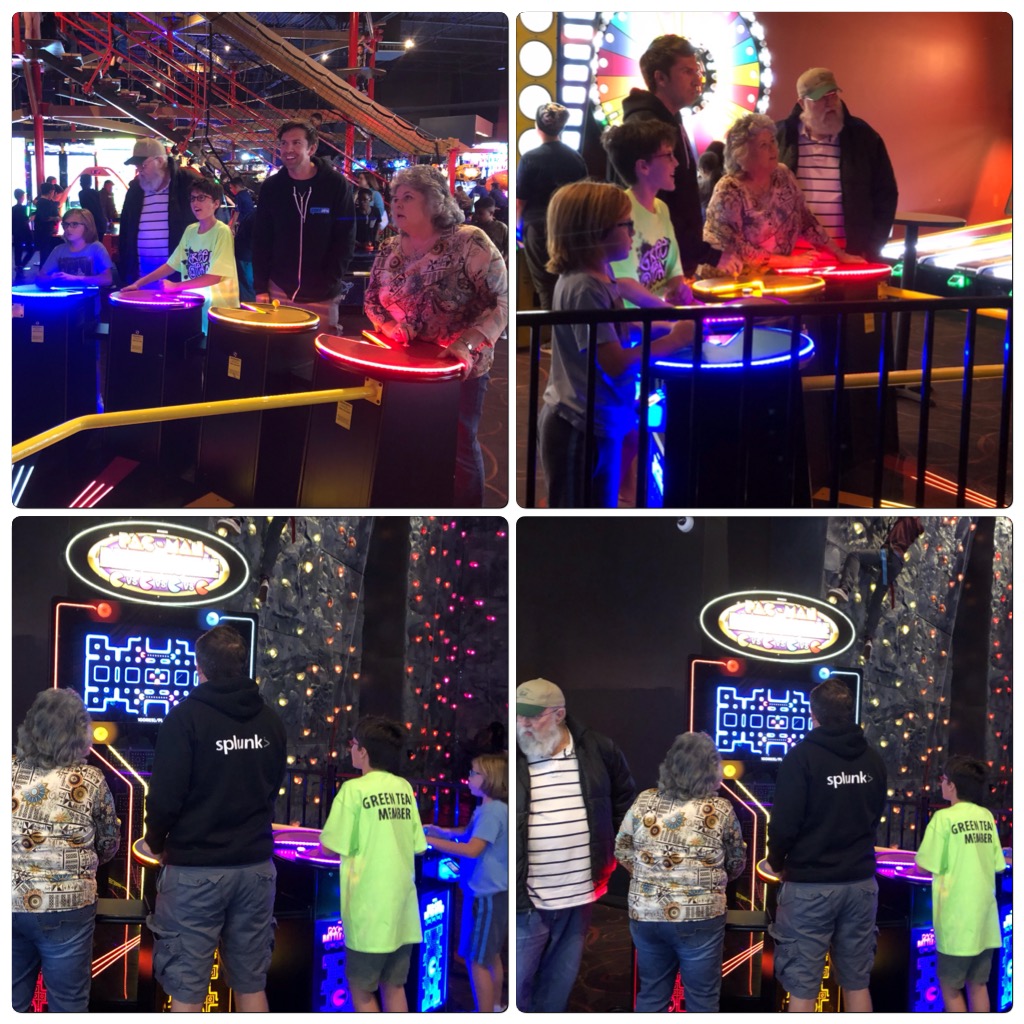 Come on Dad, you won three times in a row.
.
We headed on home after a fun evening at the Pin Stack.
To get ready for a Saturday morning birthday for Zack.
In the morning, I went and got McDonalds for the crew,
Then we started Zack's birthday for family only so true.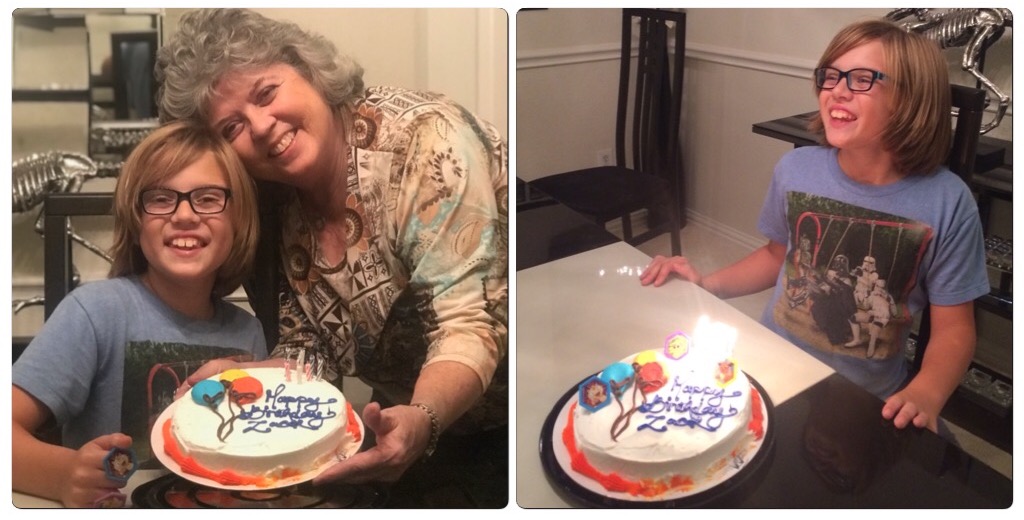 Happy ninth Birthday Zack.
.
Zack got lots of presents giving him a feeling of awe.
On this his special 9th birthday standing so very tall.
He got lots of Pokemon cards that he searched very fast,
Looking for rare ones to put in his book which is vast.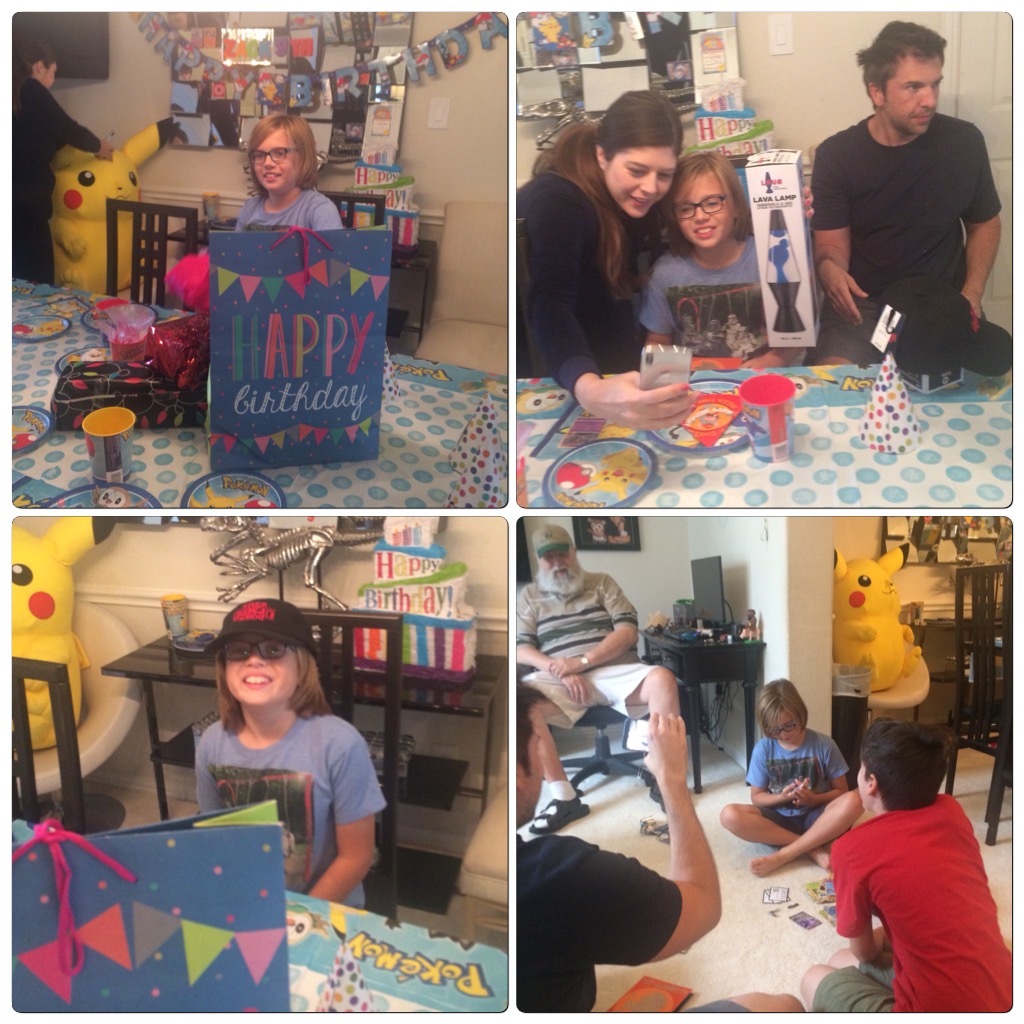 Wow, I do love birthday days.
.
Later we headed down to the neighborhood lake to fish,
We took some pepperoni slices for bait as we did wish,
There was a least one italian fish down at that lake,
Luke caught the only fish to eat our pepperoni for bait.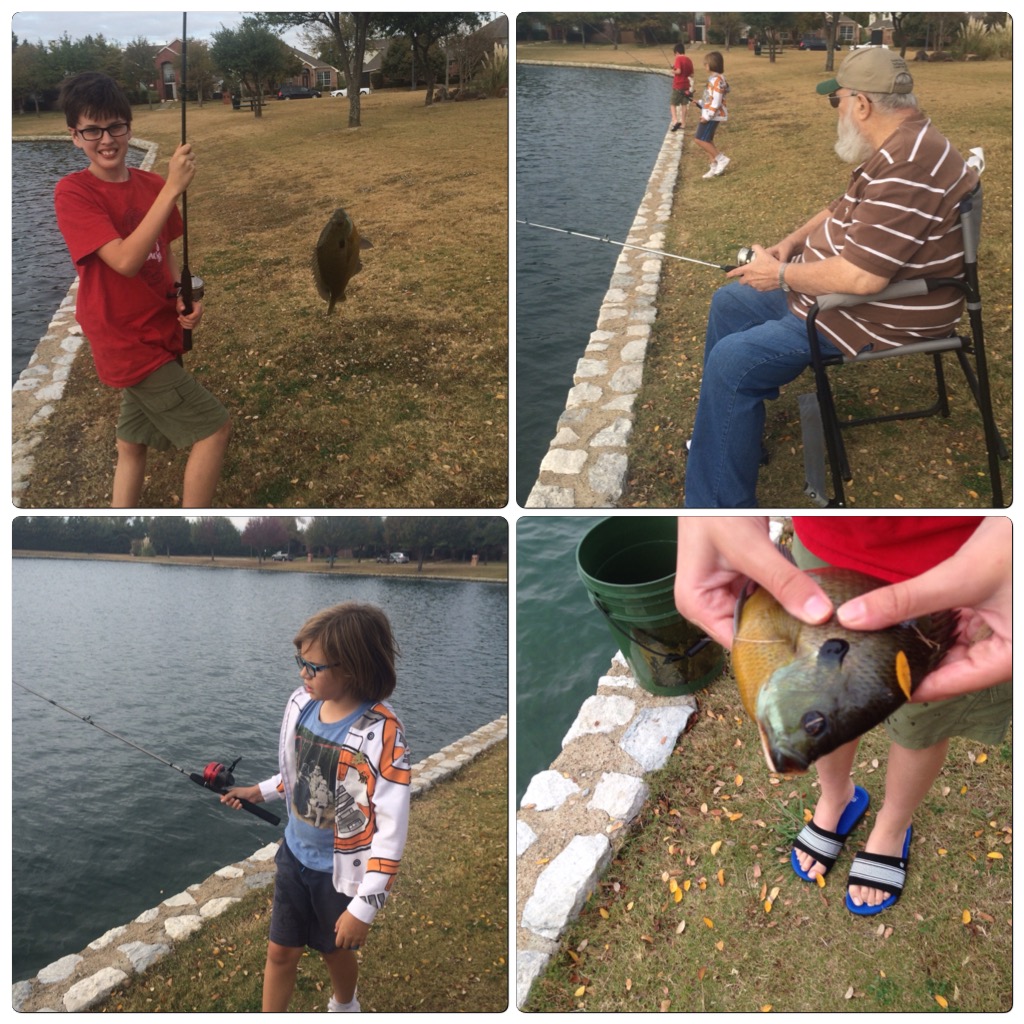 Old PoPo didn't catch a thing, but Luke's fish made my day.
.
Sunday morning Pam and I headed home to end our stay
And got home in time to watch Dallas Cowboys play.
After seeing the Cowboys lose the game very bad,
We wish we would have stayed a bit longer than we had.
.
By Bill
Thanks for reading Fun In Frisco,
Bill