The Early Years Growing Up
.
Out in the Texas Panhandle town called Phillips,
Is where I was born as I made my very first trip.
This documents my young life traveling the USA,
And life until and after we were back at Phillips to stay.
.
The Early Years Growing Up
.
When I was just a tiny baby, Dad was in the Navy,
And I traveled the USA during wartime so crazy.
To Navy stations all over the the United States,
Before coming back to the top of Texas so great.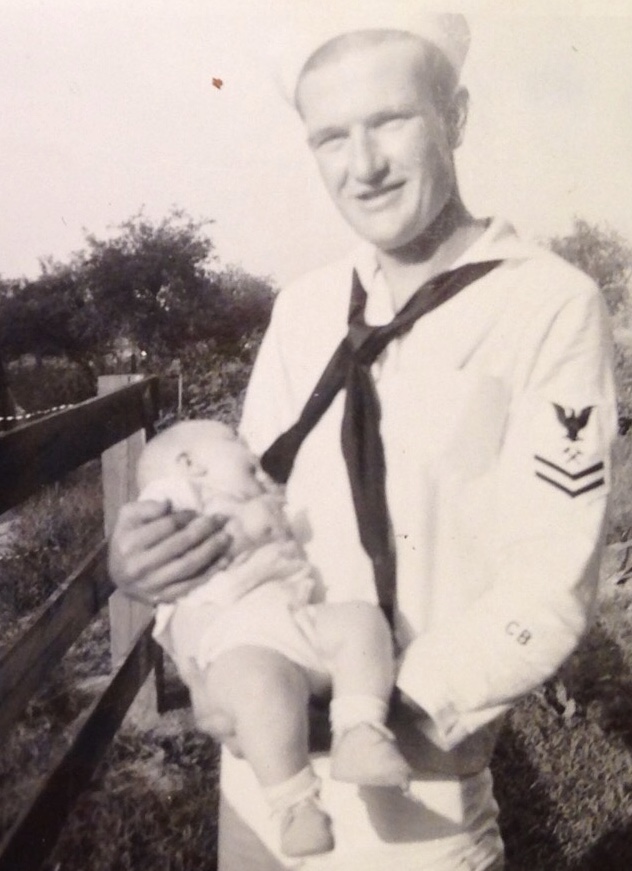 Sorry Dad, I think I just soiled your dress whites.
.
Mom drove my sister JerrylDine and I lots of miles,
In an old car alone following Dad with a big smile.
Too bad I was too young to remember life back then,
Or I would surely detail what I saw there herein.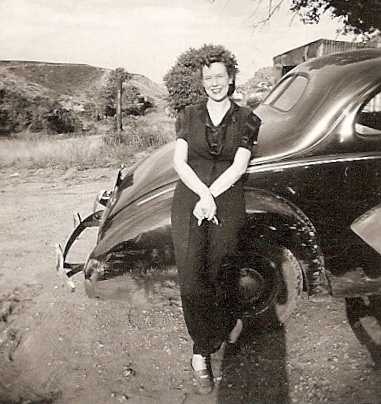 This old car, my children, and I have driven all over the USA.
.
I rode in the front seat in a basket all tucked away,
With a bottle propped up as we drove all the day.
Mom was surely a trooper with a new born child,
And a 2 year old girl that was surely kind of wild.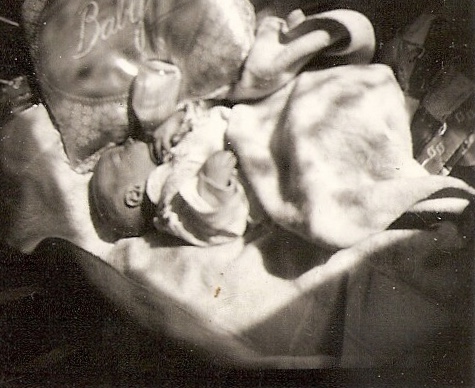 Hey Mom, sing me that Billy Boy song one more time.
.
Later at one of Dads assigned Navy Stations,
As we traveled the great United States nation,
Mom made me play dolls with sister JerrylDine,
My expression wasn't too happy as I began to whine.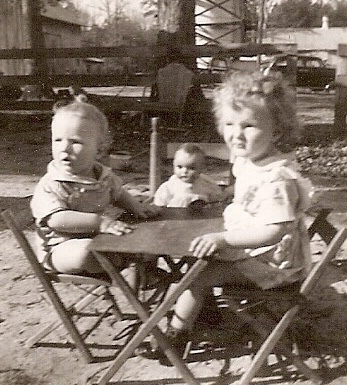 But Mom, I don't want to play dolls with JerrylDine and Chucky.
.
My Mom just loved to dress me up so strange,
As we moved around the USA out on the range.
As you can tell by my face, I wasn't too happy,
But Mom thought I looked pretty darn snappy.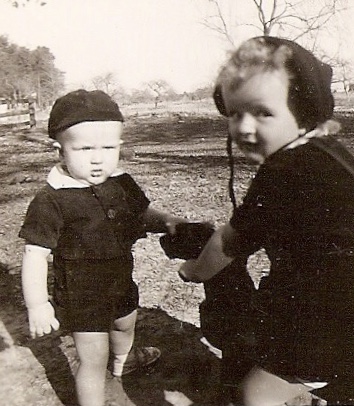 Come on Mom, I can't wear this out in public.
.
Another time Mom dressed us in Navy outfits,
I think I was saying "Yes" as my teeth I did grit,
Shaking my fist because I loved to look like Dad,
Unlike the strange looking outfit that made me sad.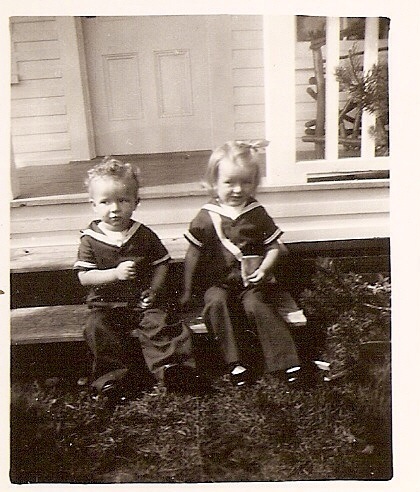 This is much better for me, but JerrylDine looks a little weird.
.
I learned to fish at Philview Camp with my Dad,
Looking kind of like Tom Sawyer as a young lad.
With a straw hat, overalls, a big shirt, and bare feet,
Holding a big string of fish for my family to eat.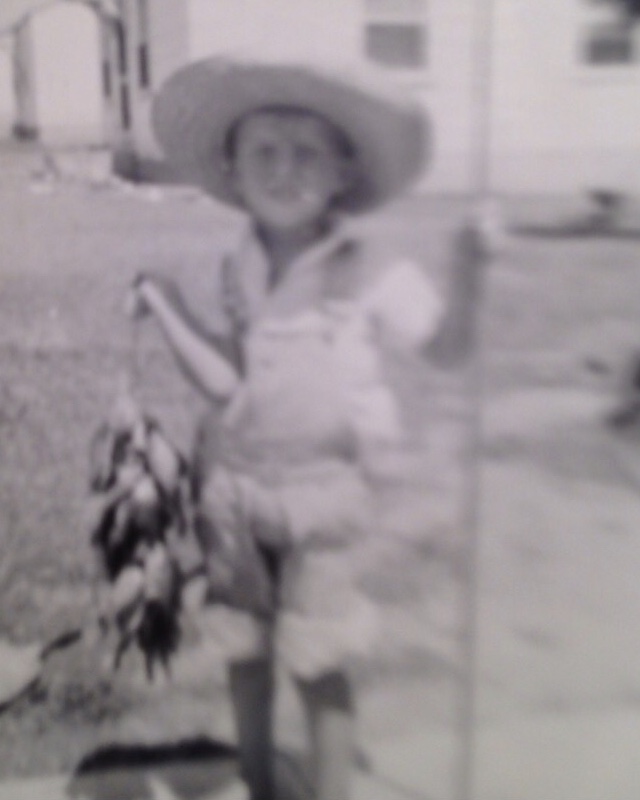 Mom, I brought you these fish to clean.
.
Just east of Borger, while there at Philview Camp
I had a birddog named Freckles who was a champ,
And my best buddy as I grew there at a fast pace,
At that baron kind of awful looking living place.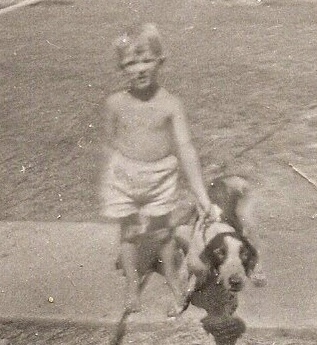 Don't come any closer or I'll let him go.
.
When we moved to 3rd Street on out Phillips way,
My sister and first cousins often with me did play.
And I liked to put my hand in my mouth at times,
Looking and feeling kind of insecure at that line.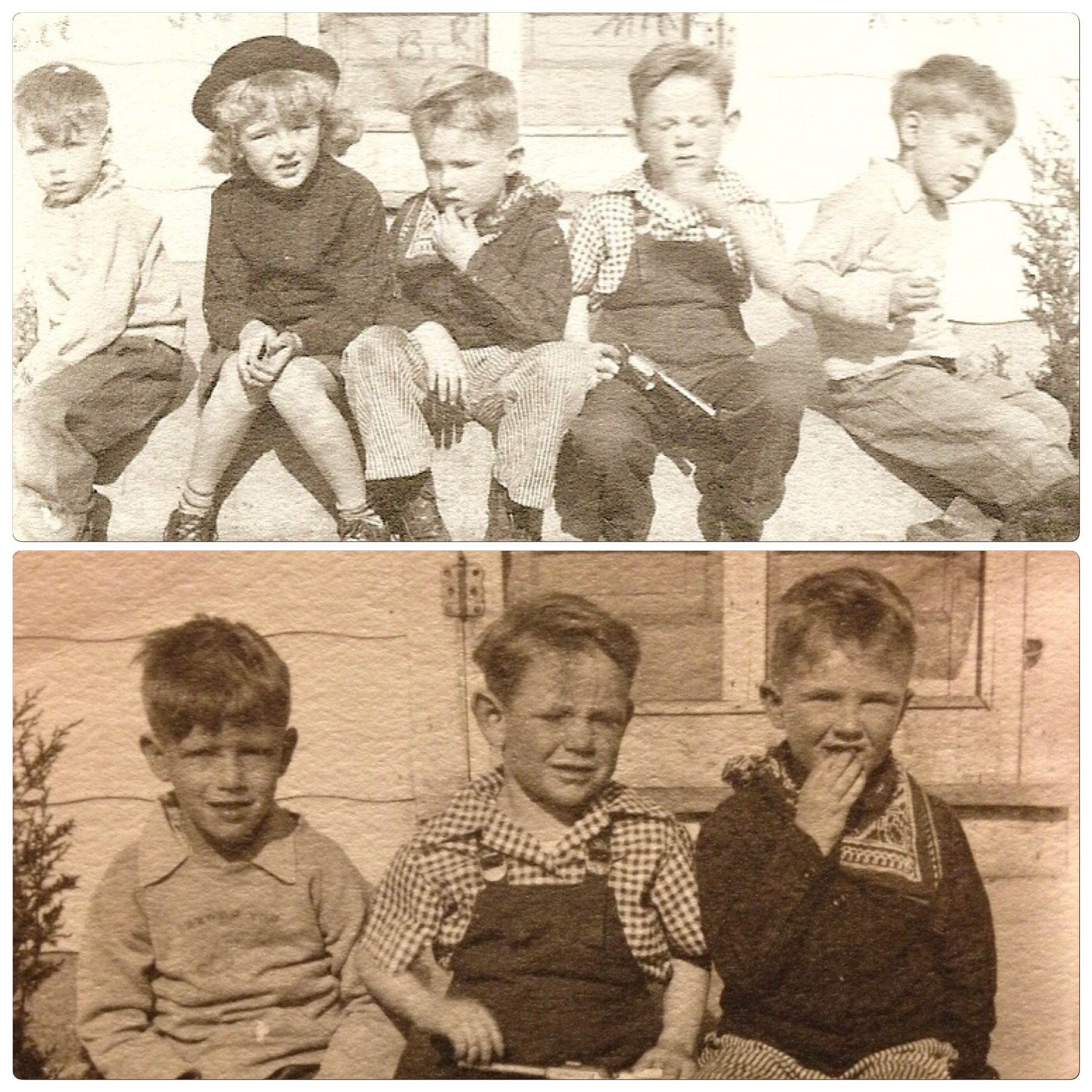 Mom, Mike's got my Roy Rogers cap pistol.
.
While on 3rd Street Mom still dressed us so coy.
She loved to dress JerrylDine and I as cowboys,
I loved the cowboy outfit the best of all of them,
As we sometimes got to ride horses on a whim.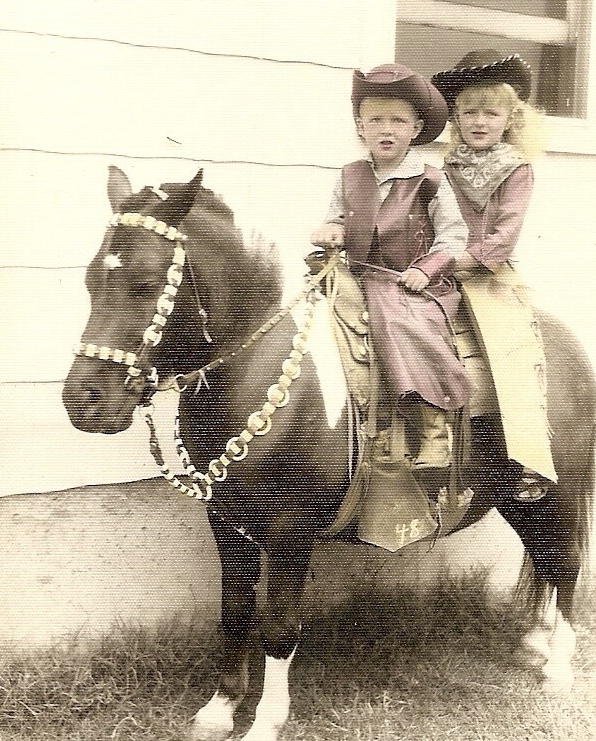 The Red Ryder rides again with Anne Oakley.
.
When I was about 11, we moved over to Stark Street,
And started a new era of life that was really sweet.
My brother was around and wrestling me by then,
But that's a story I told a while back when I did begin.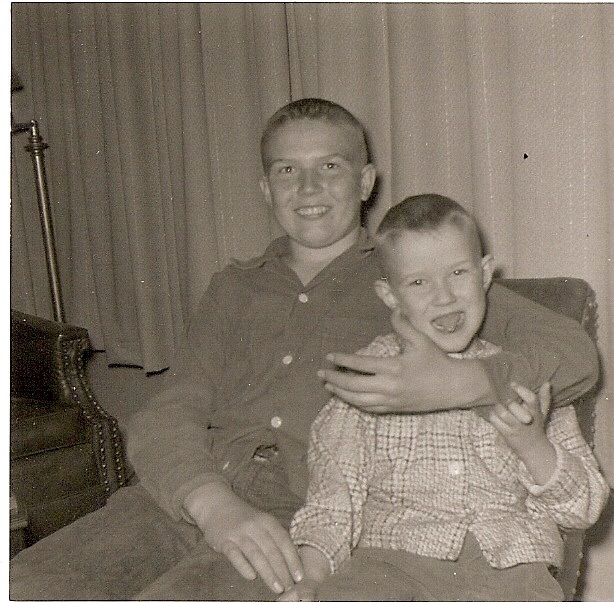 One of these days Craig, you'll grow up to be strong like me.
.
By Bill
.
Thanks for reading The Early Years Growing Up,
Bill