Hawg Jaw Rebounds
.
It has now been a month since I wrote a Hawg Jaw blog,
Since it was my birthday month, I did well without the Hawg.
I have gotten a little bit restless since March came around,
And have written another story poem blog on the rebound.
.
Hawg Jaw Rebounds
.
It's been a busy February for the Hawg out having some fun,
As we headed over to Grand Lake with family on the fast run.
Of course for the old Hawg, a fast run is a fairly slow walk,
And the Hawg had a great birthday about which I will now talk.
.
We knew upfront it was going to rain on our family trip to the lake,
So Kristi reserved a large cabin on Grand Lake which was great.
We planned to cook all our meals and spend family time together,
To enjoy our time at Lee's Resort in that big cabin with one another.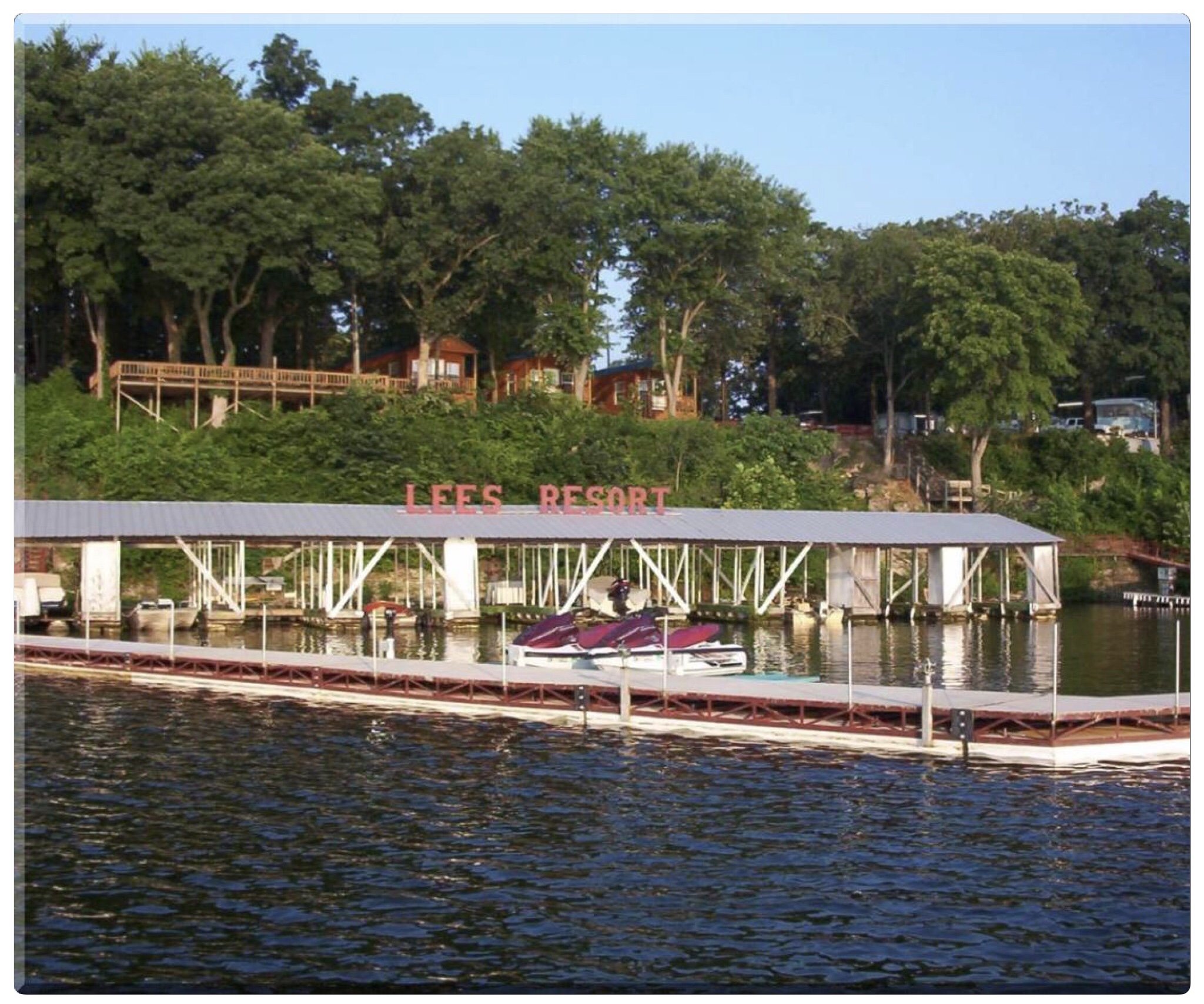 Lee's Resort at Grand Lake.
.
It rained hard on us in the car all the way to the lake Friday evening.
Kristi fixed a crock pot roast with carrots before home leaving.
She kept it warm with a car attachment on the way to our cabin.
They fixed mashed potatoes and brown gravy after moving on in.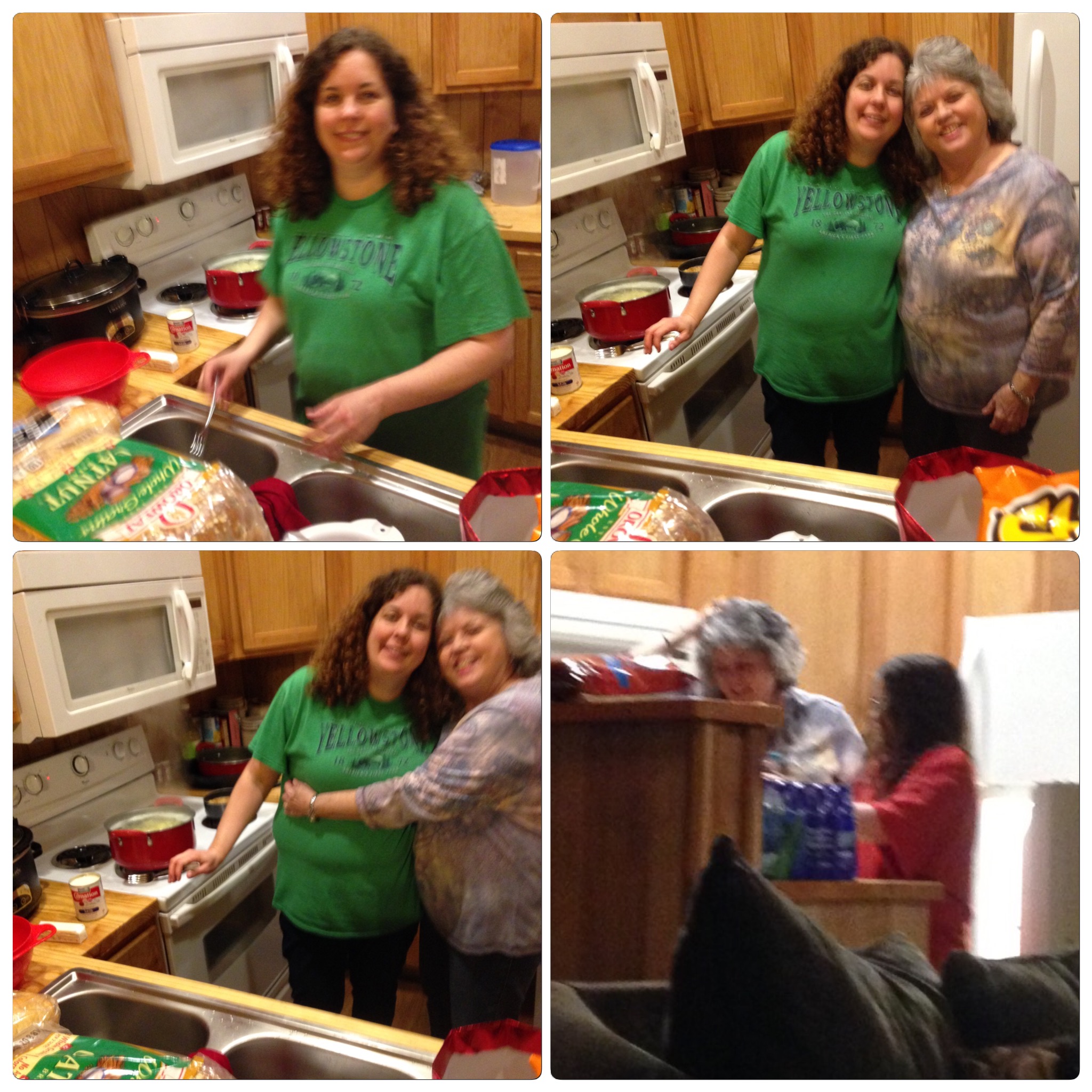 Ummm, what a birthday meal.
.
So we had a fine birthday meal for the Hawg like we really should,
Kind of like the Reagan's do on "Bluebloods" TV show, so good.
With Ben giving the grace and a lot of fine family discussion items,
As we enjoyed that fine meal together for a wonderful good time.
.
Kristi made the Hawg a pineapple upside cake for his birthday,
After supper I received gifts and blew out 75 candles right away,
As family sang happy birthday feeling so great on my special day,
And we consumed that fantastic cake all together there at play.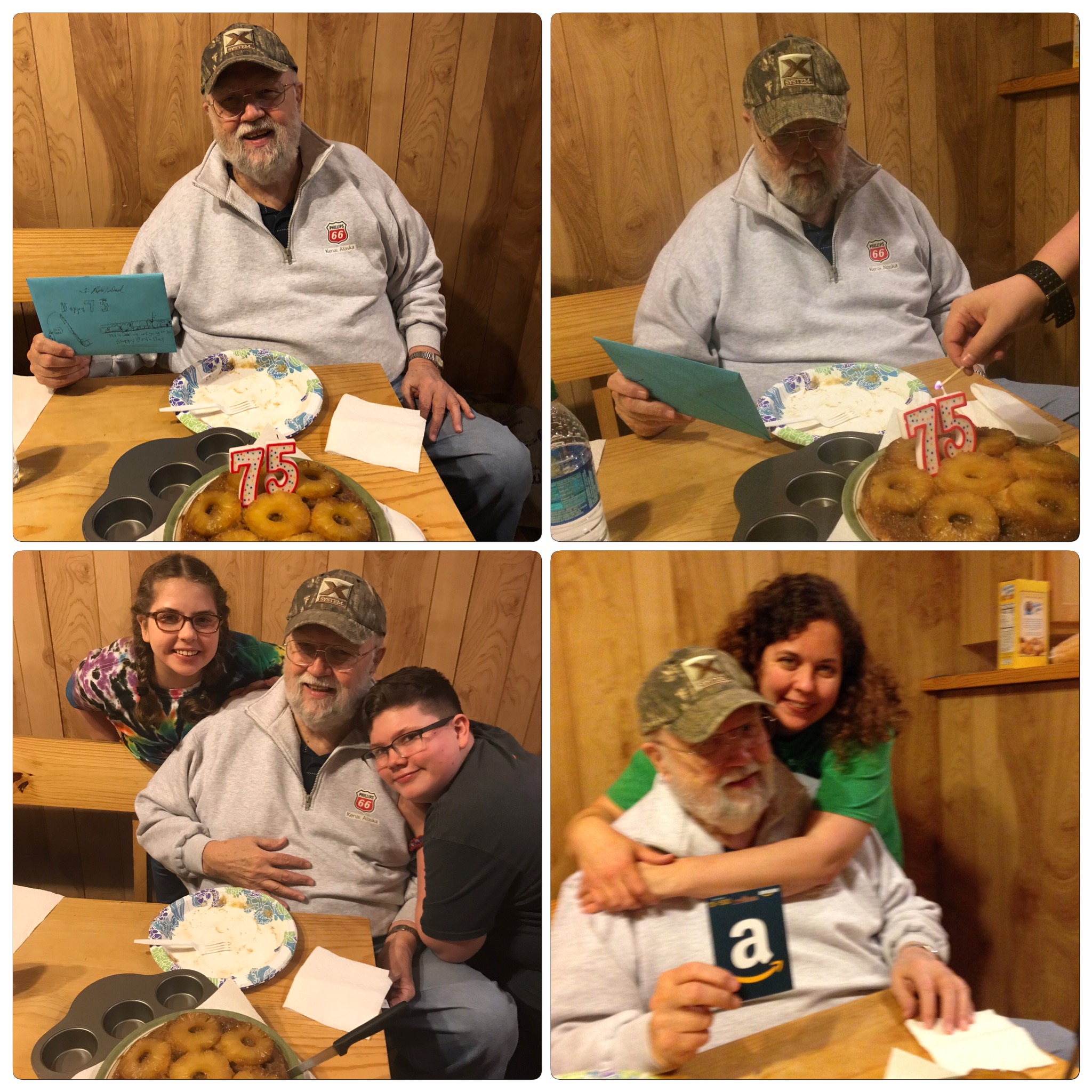 Happy birthday to PoPo.
.
We played trivia for a while all together as one big family group,
And explored that big cabin including the loft for our kids troop.
The cabin was very large and looked new on the inside all over,
Making us all feel kind of like we were rolling in fine purple clover.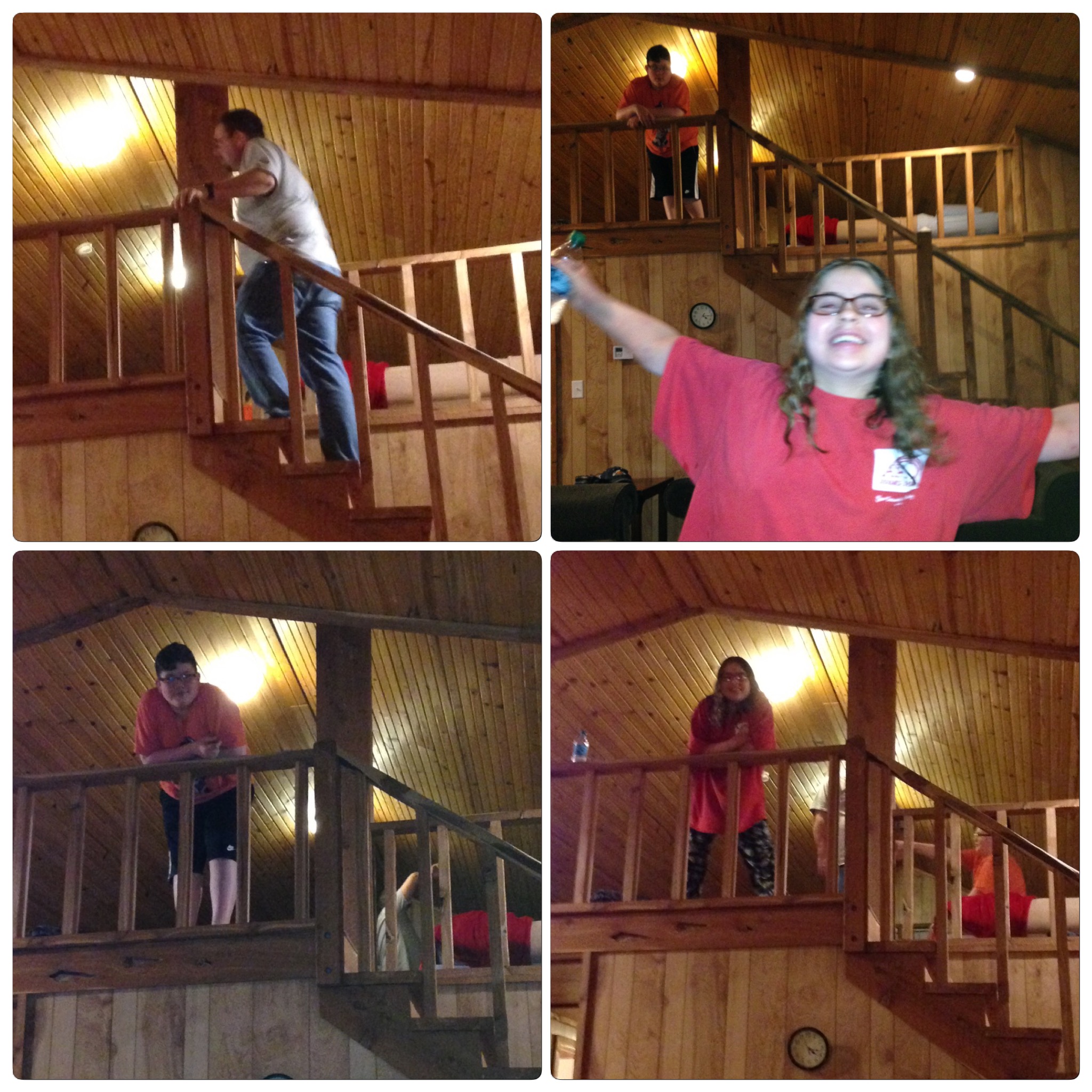 This place is great.
.
We got up early and Carl made the coffee and started to cook
The sausage right then, and Ben then got up to take a quick look.
Ben jumped in to cook the fried potatoes right there next his Dad,
Later, Sarah fixed and cooked the scrambled eggs looking so rad.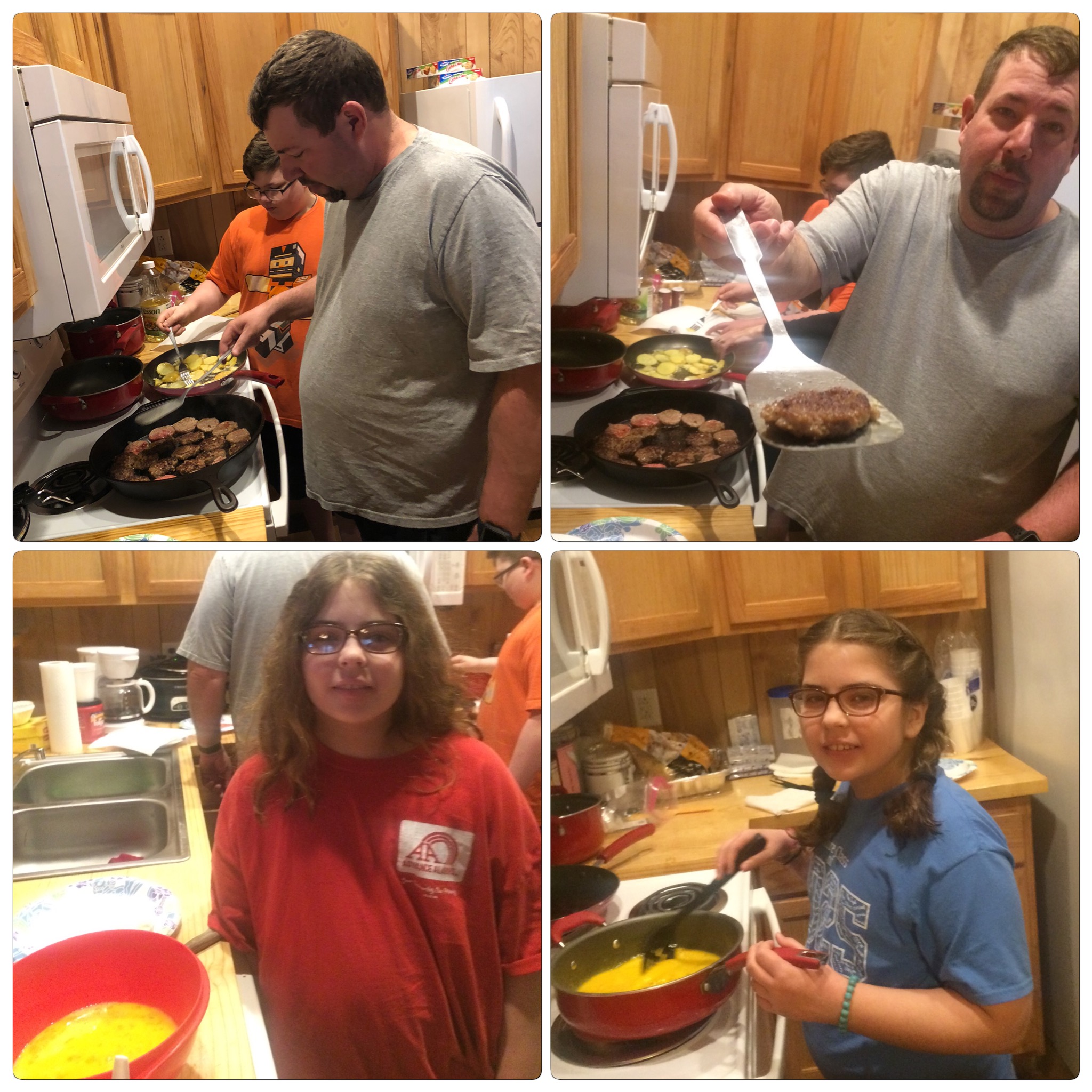 Cooking breakfast.
.
Pam made the gravy and Kristi did the rest to fix that breakfast,
Oh, the Hawg did butter the biscuits while sitting on his big mass.
The breakfast was very good as a combined family effort so fine,
Along about 10 AM, it was still raining very hard there at that time.
.
We decided to go to a heated dock to fish for crappie at the dock,
So we headed into Grove to find someone that minnows did stock.
We found minnows in a sporting goods store and headed on back,
To the heated Blue Bluff Fishing dock to try out our fishing luck.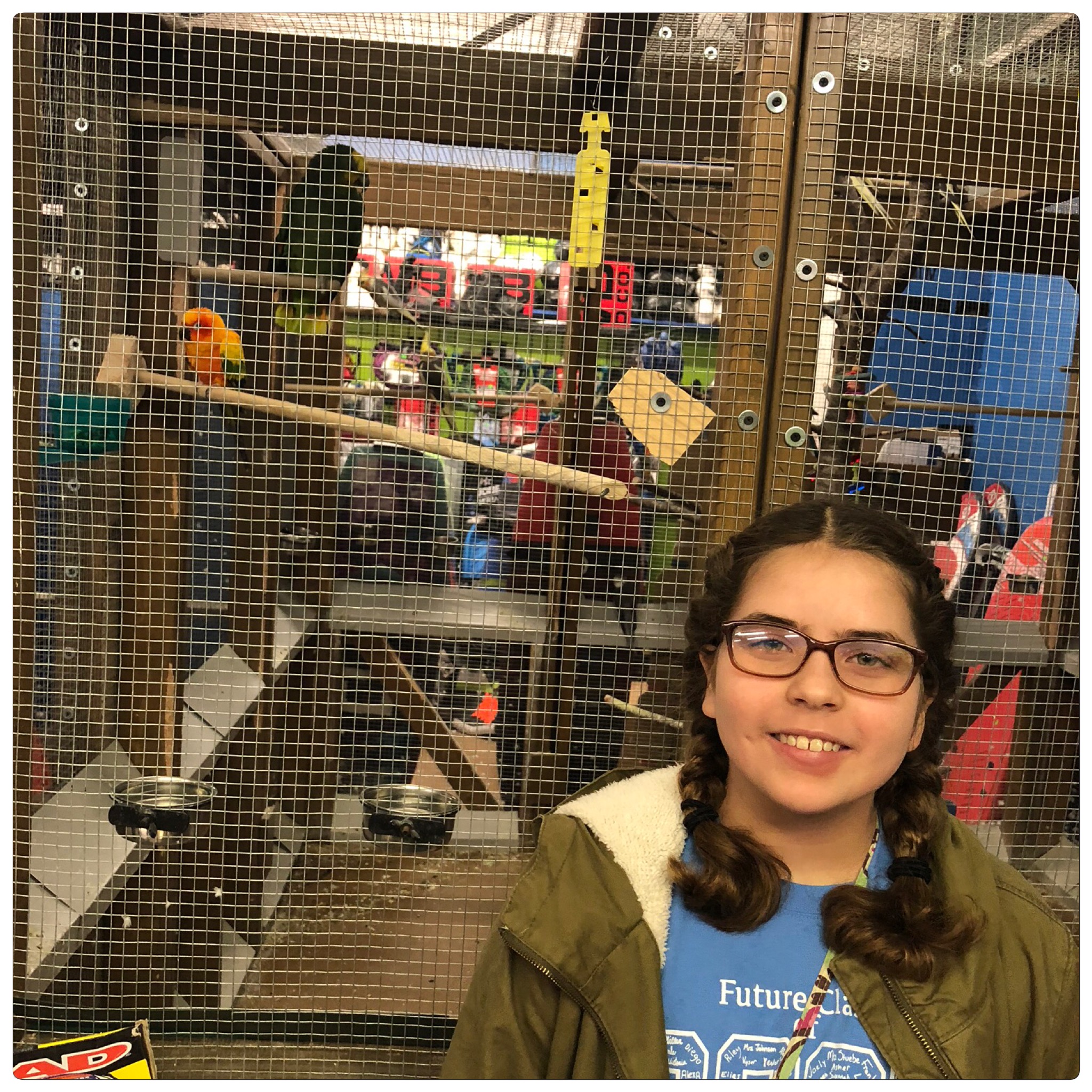 Sarah with the birds at the sporting goods shop.
.
The fishing was slow in that dock that morning as it rained hard,
But we did manage to catch three crappie as Ben was the star.
Ben caught the first fish and biggest fish putting PoPo to shame,
Whipping the Hawg again as we played our competition game.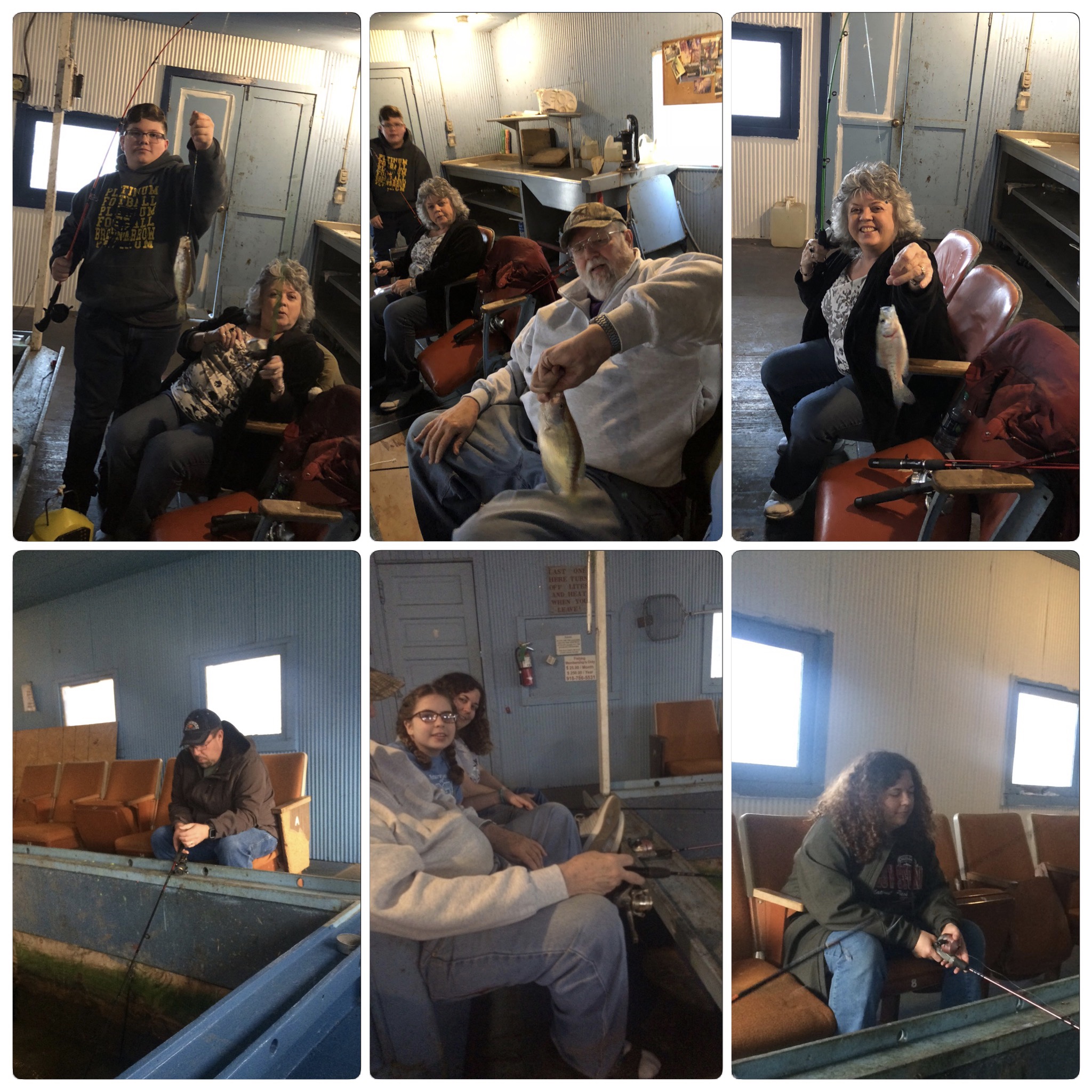 Fishing at Blue Bluff heated fishing dock.
.
We headed back to the cabin after a couple of slow fishing hours,
And fixed sandwiches and chips for lunch to recharge our power.
It was raining harder after lunch so we played a game for a while.
Pam eventually won that game of monopoly with a big old smile.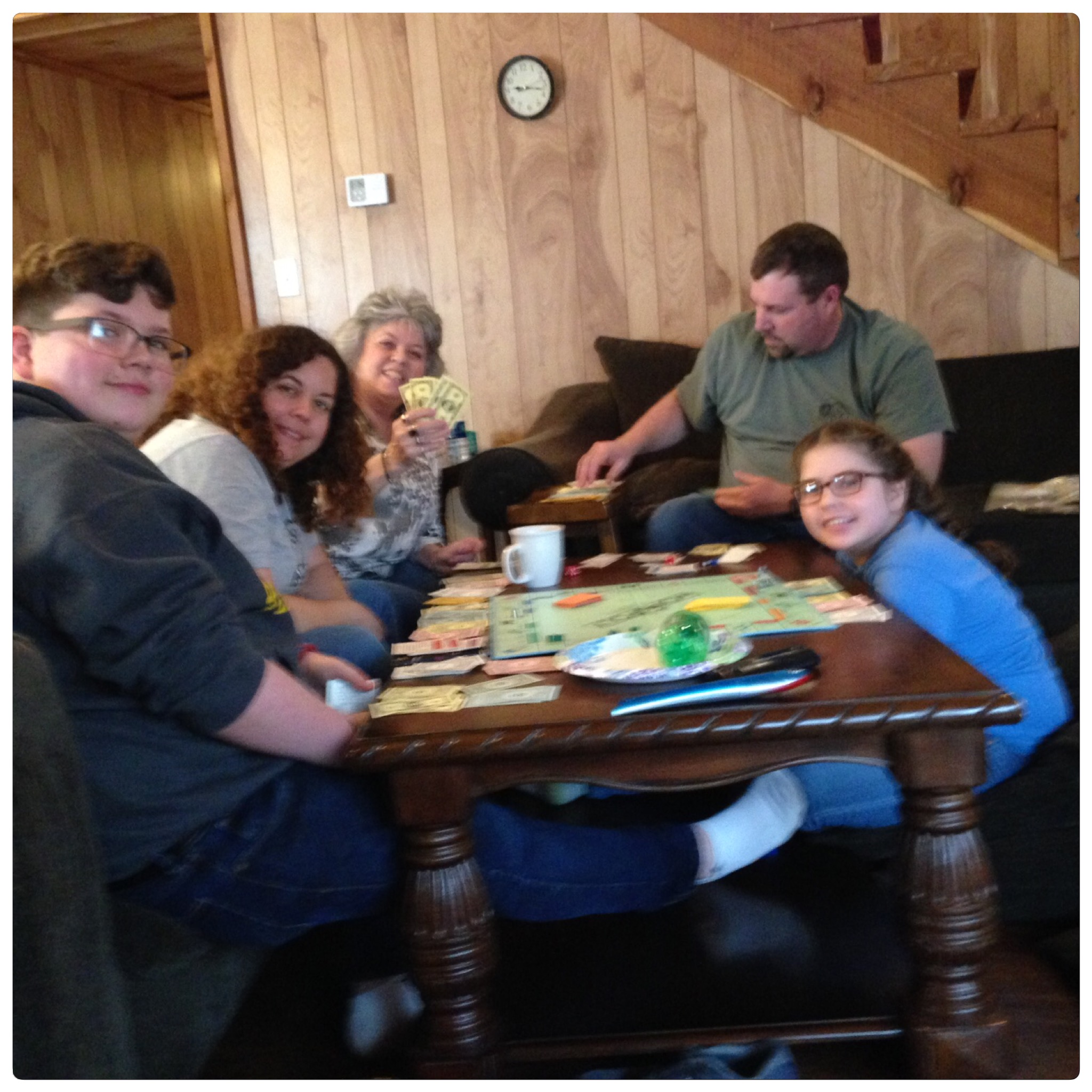 Pam won the monopoly game.
.
We went back and fished a while, but the wind was very high,
And the lake had turned muddy as we gave it another good try.
So we headed back to the cabin again to fix supper for the crew,
With pork chops, mashed potatoes, gravy, corn and fried okra too.
.
After supper we got comfortable in our soft jammies once more,
And Hawg again did read, asking in turn, trivia questions galore.
The sun came out for a beautiful day Sunday as we headed home,
But we all enjoyed the Hawg's Birthday weekend out on the roam.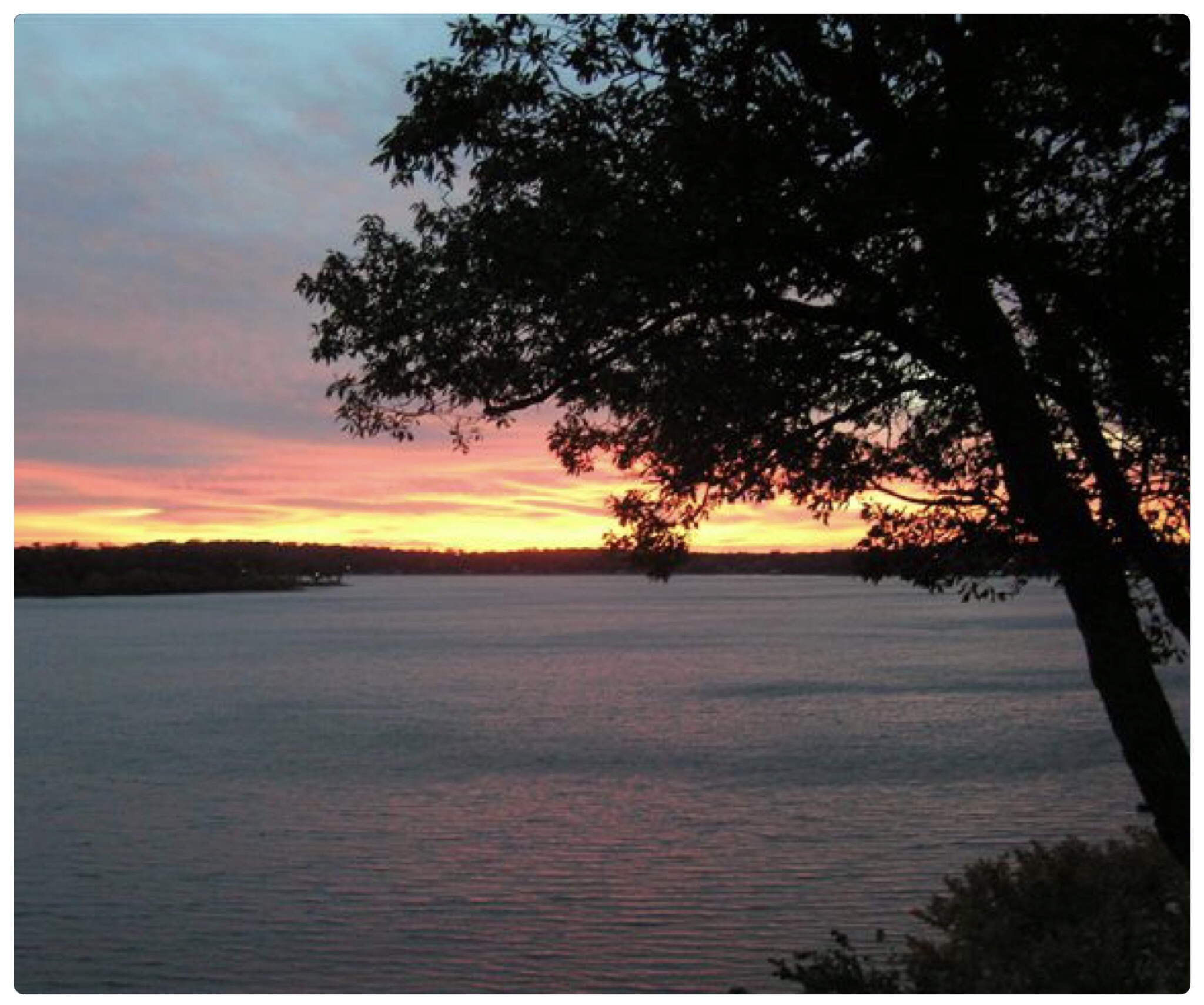 Breaking of a beautiful day.
.
By Bill
.
PS: Carl won the trivia again.
.
Thanks for reading Hawg Jaw Rebounds,
Bill