Our Last Misque Fling
.
In the summer of 1998, Pam and I did our last Misque dance,
In the streets of Miami, Oklahoma where we did then prance.
We did not know at the time it was our last dance exhibition,
But appropriately, we all were invited to a fish fry expedition.
.
Our Last Misque Fling
.
We danced in Miami's Frontier Days on a warm summer day,
Pam took pictures before we started, as we sat on baled hay.
There was Fred, Gene, and I feeling pretty good out there,
Both Fred and I earlier both got a haircut in Miami, I do swear.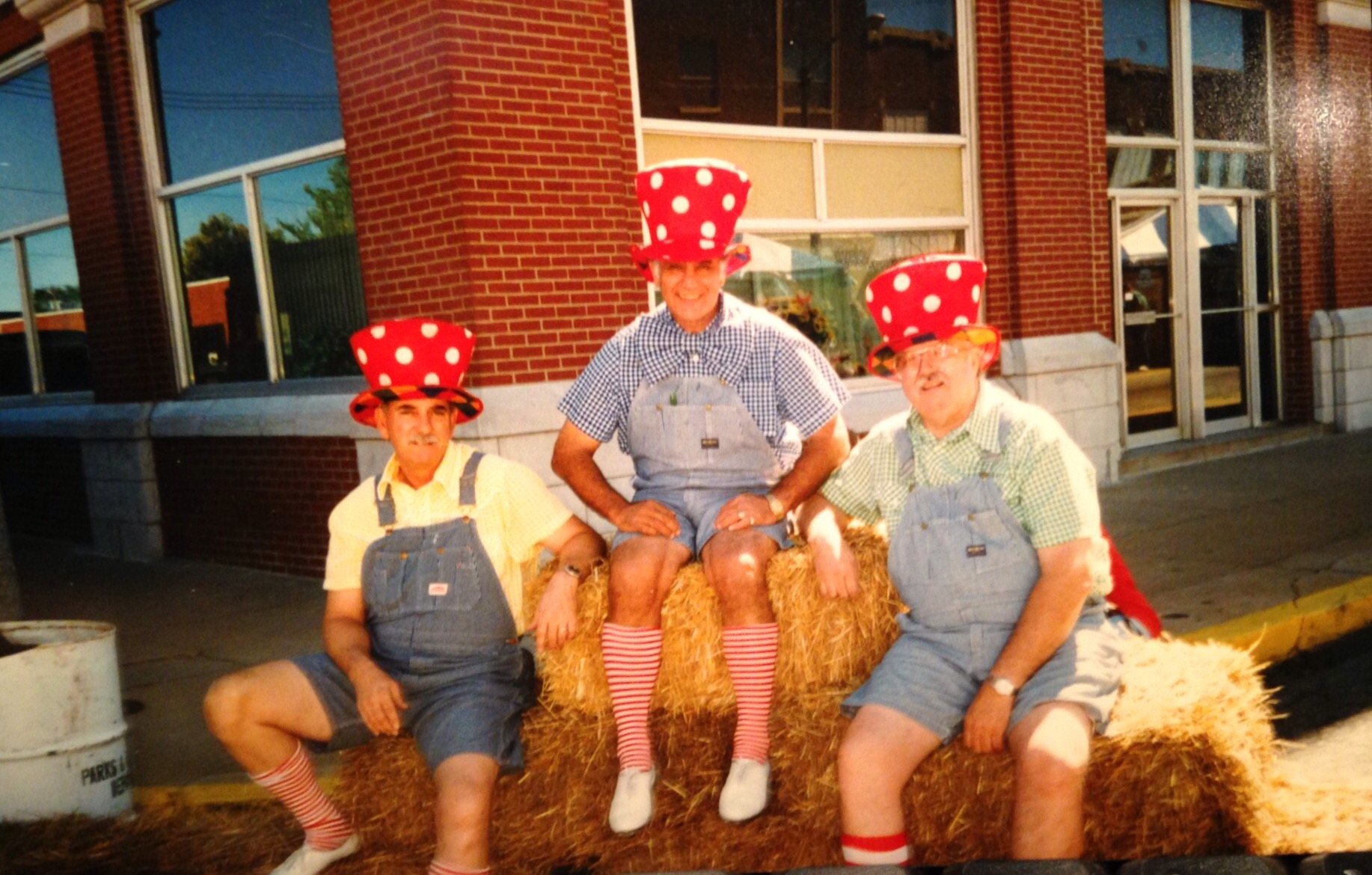 .
Linda and Paulette were messing around on the hay too,
Having fun like Misque ladies always did on our fine crew.
Linda is taking a peek under Paulette's big yellow dress,
Like she may have forgotten pantaloons under that mess.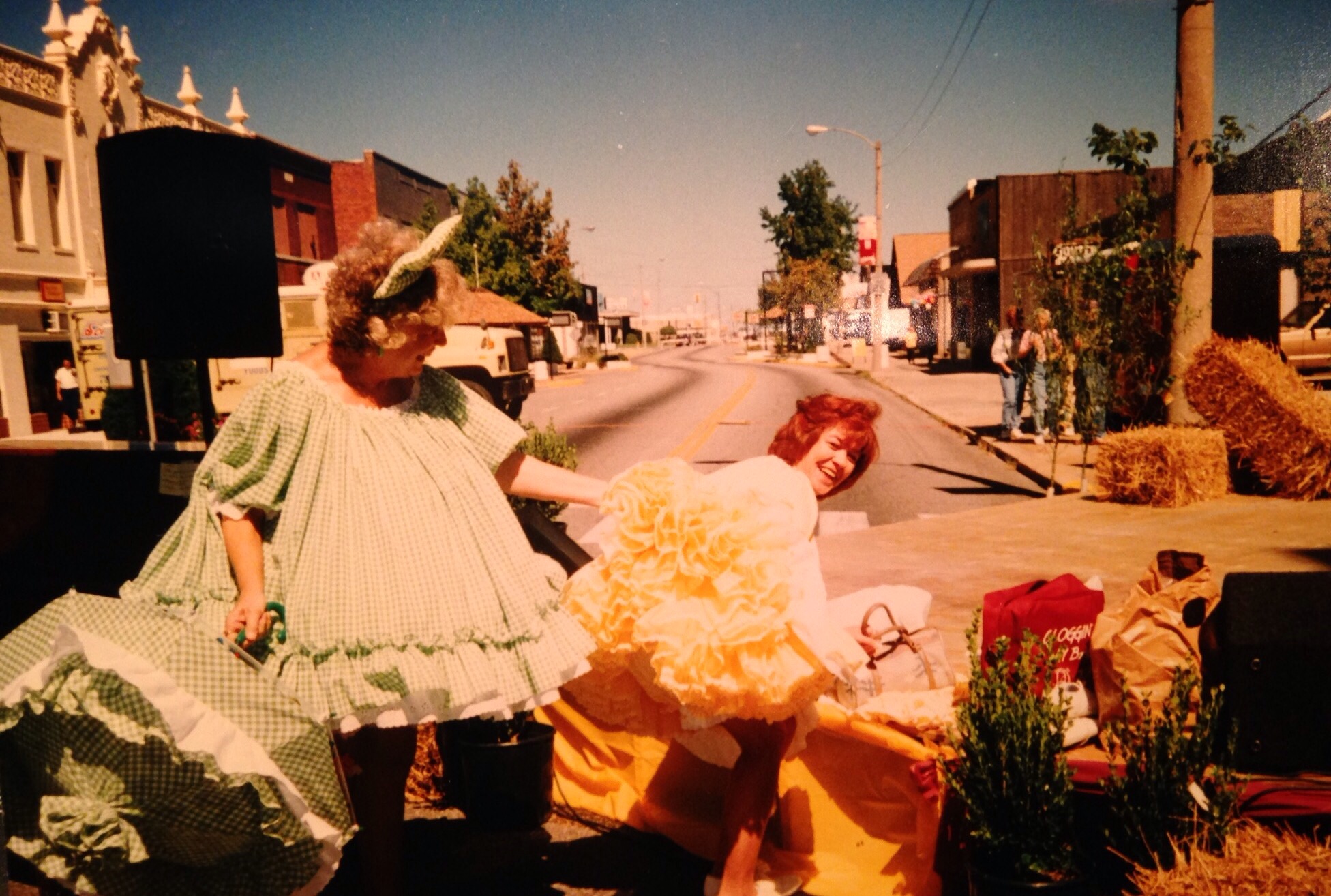 .
Linda came over to the hay bales where the boys did sit,
To brighten our day, always as happy as a girl can get.
Just look at that smile on her face as she spreads her joy,
She brought smiles to the faces of many girls and boys.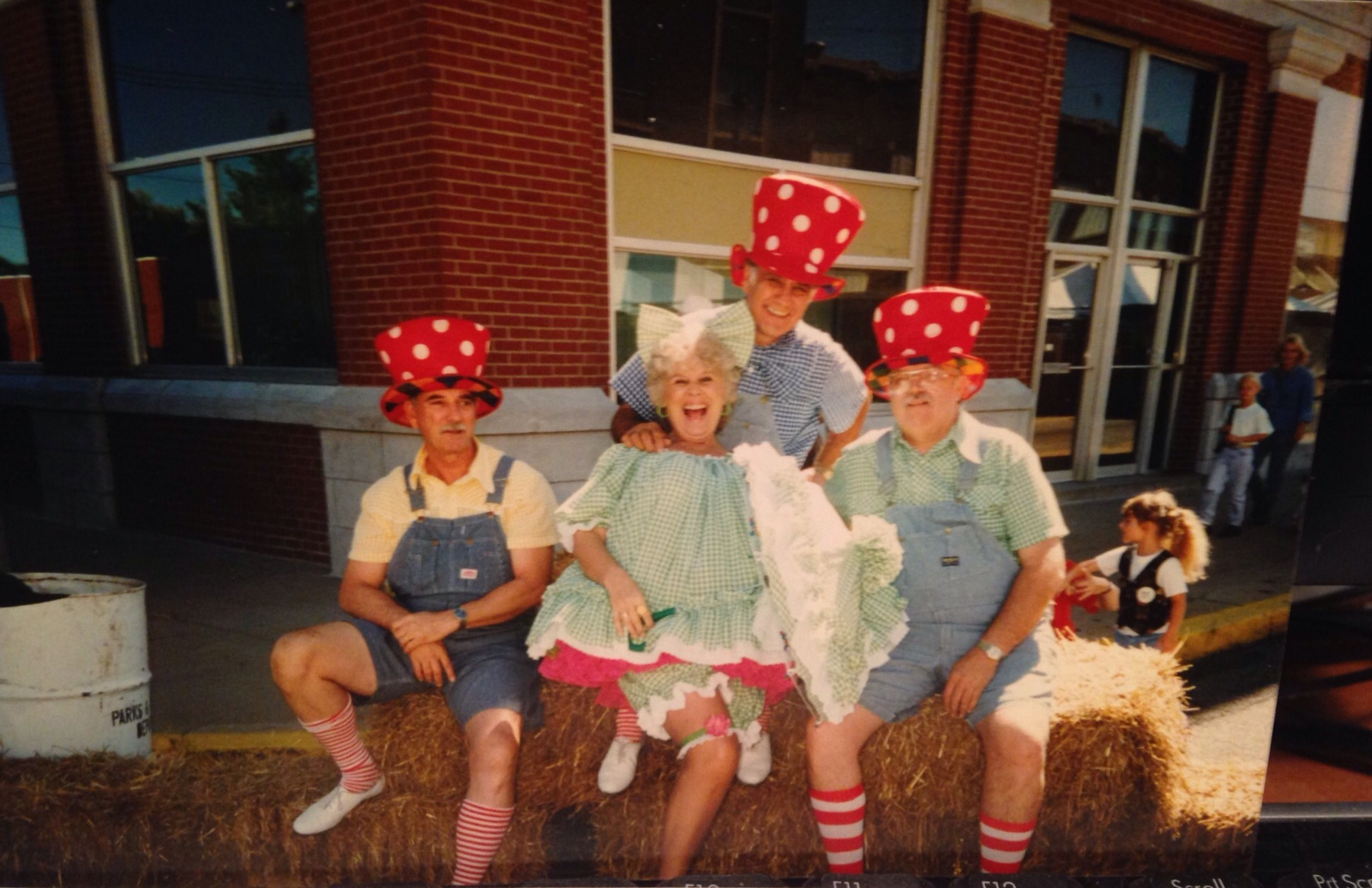 .
Pearl and Vern of Misques invited us over after the dance,
To their house on Grand Lake shore on that day by chance,
For a big catfish fry they caught off of their own dock there.
So we headed for Grove when we finished dancing with care.
.
We all had a few beers at Pearl and Vern's lake place,
There on the shore of Grand Lake at their home base.
Pearl put out some snacks for us while they prepared,
To fry up some of the cat fish filets for our Misque affair.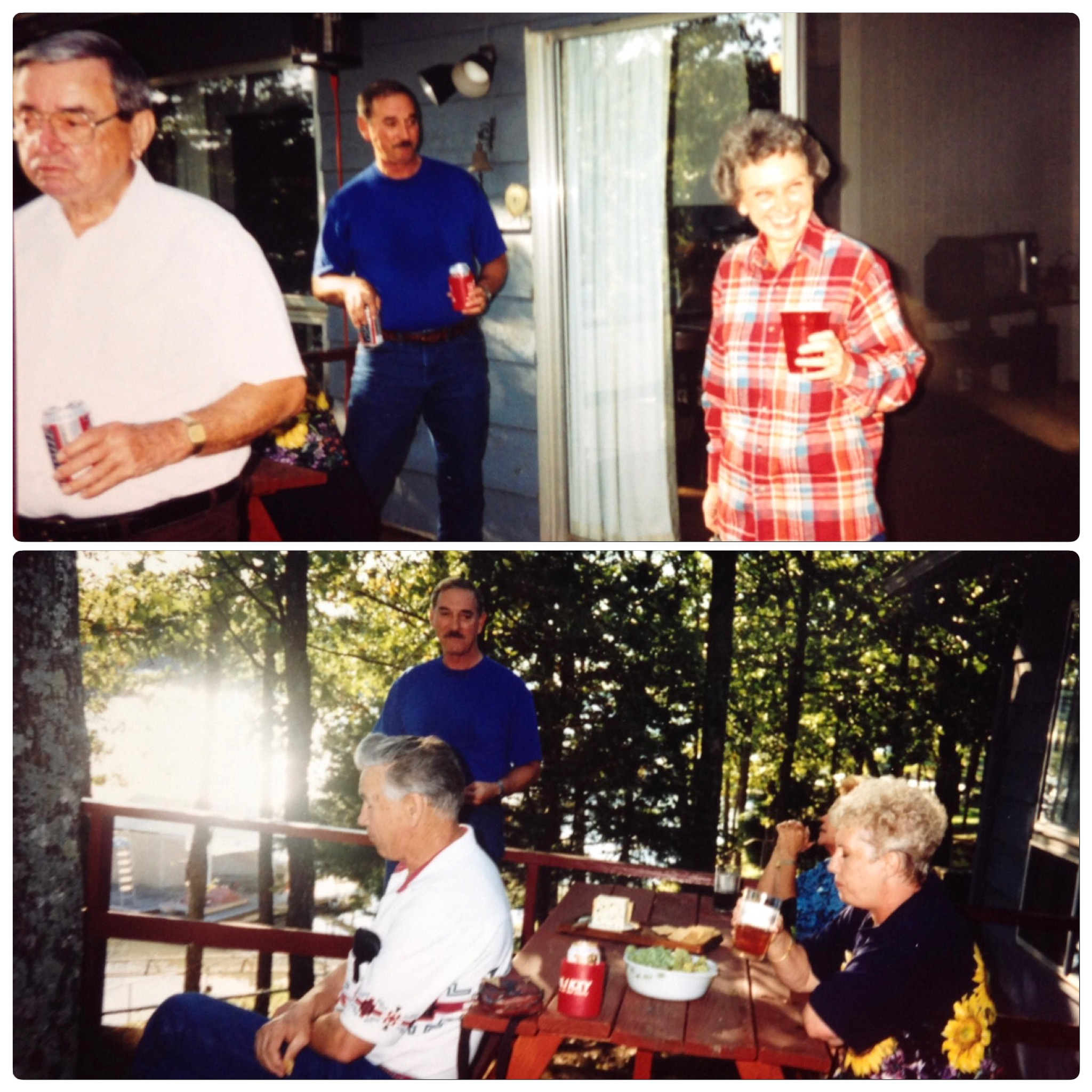 .
Vern was a master at frying catfish as we watched him,
In his kitchen preparing that catfish for the Misque team.
Pearl fixed fruit salad and baked potatoes with butter,
For a great meal we enjoyed together with one another.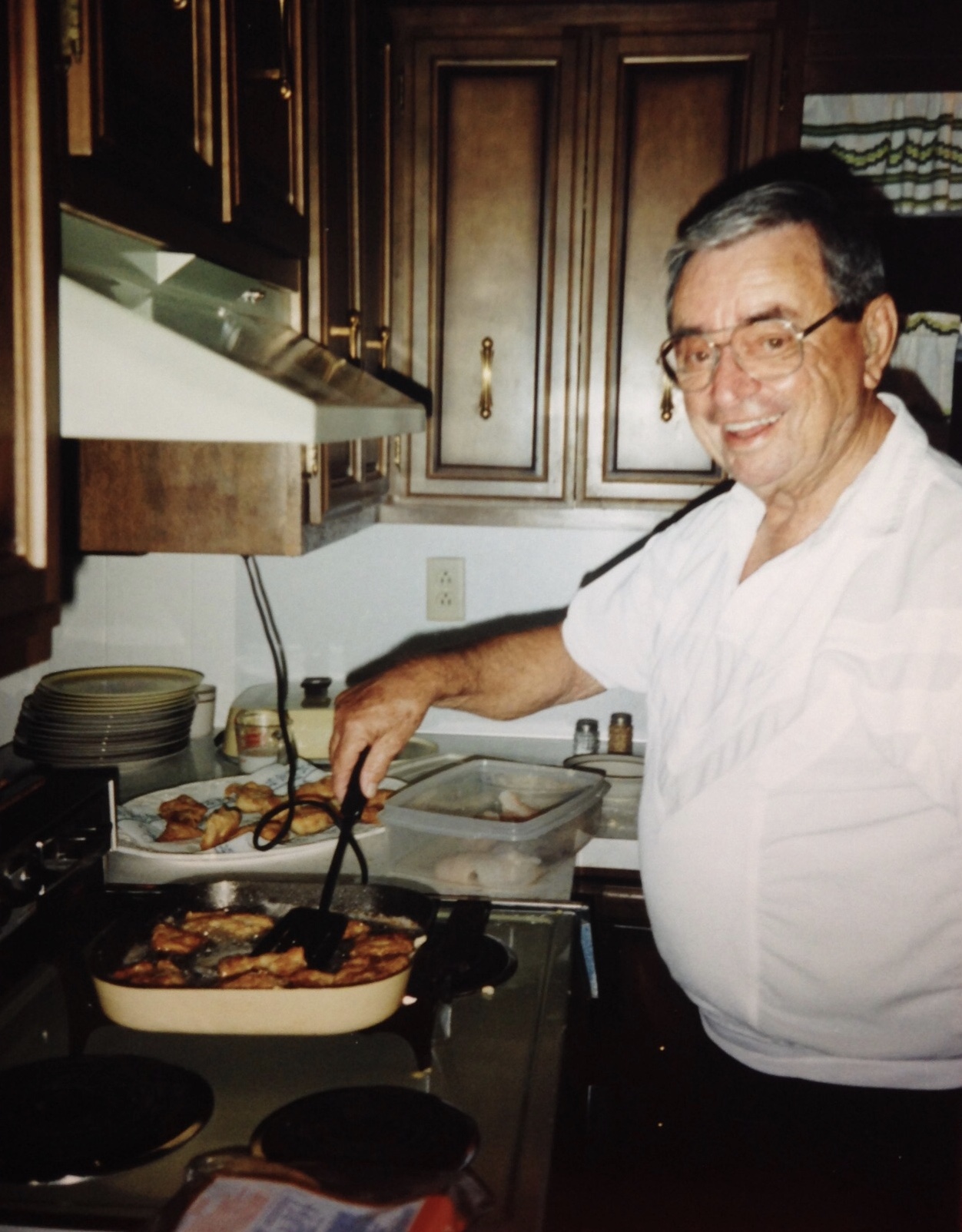 .
Just down the from their lake home was a very nice fishing dock,
Vern had fishing poles and bait down there for us to try our luck,
So we went on down and fished after that fried catfish dinner.
I caught a large crappie making me the Misque fishing winner.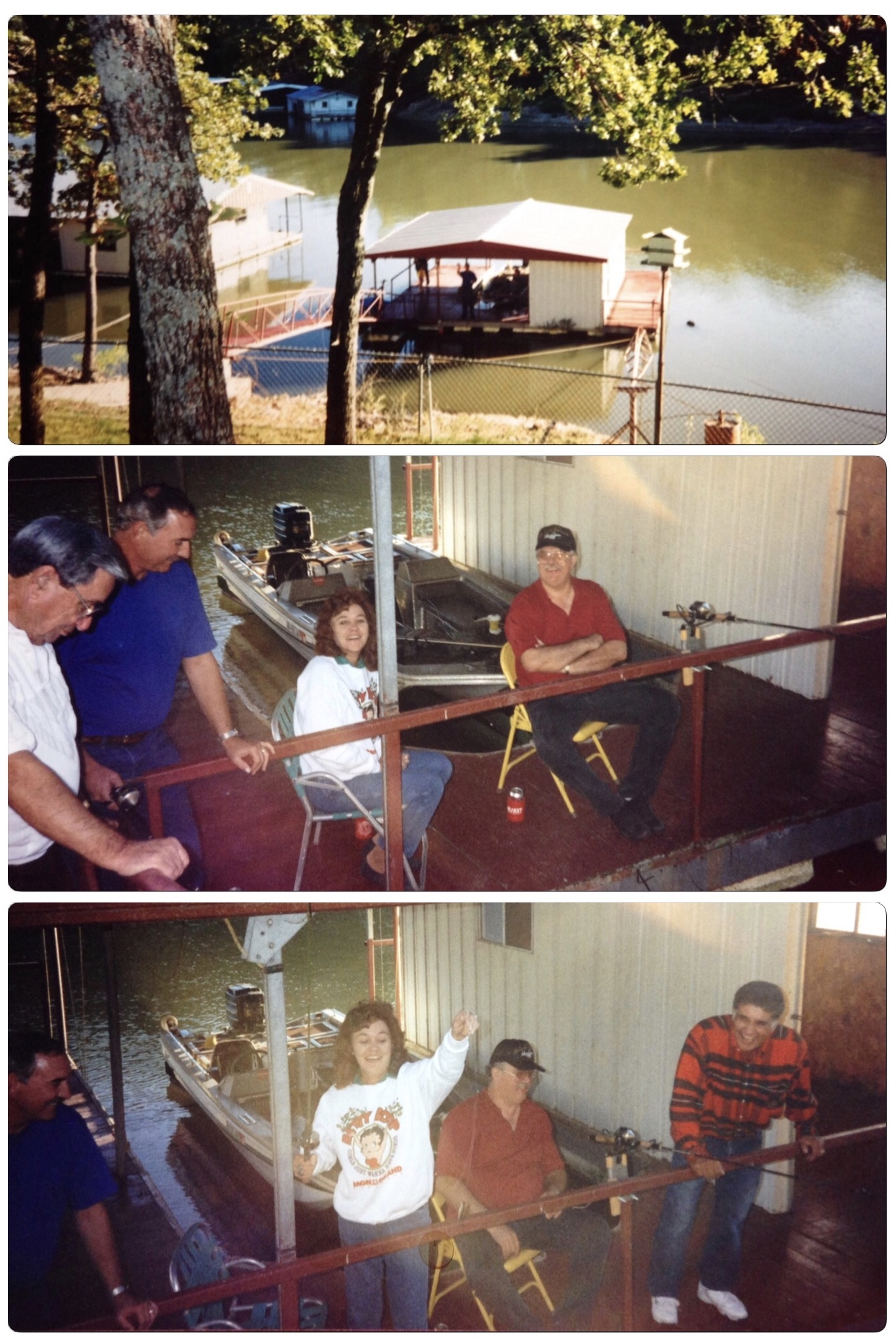 .
Gene and Linda found a paddle boat down at the dock so nice,
And took off together running up the cove at a very fast pace.
They kept paddling until they were gone clear out of our sight,
And after a while they came back seeming to be having a fight.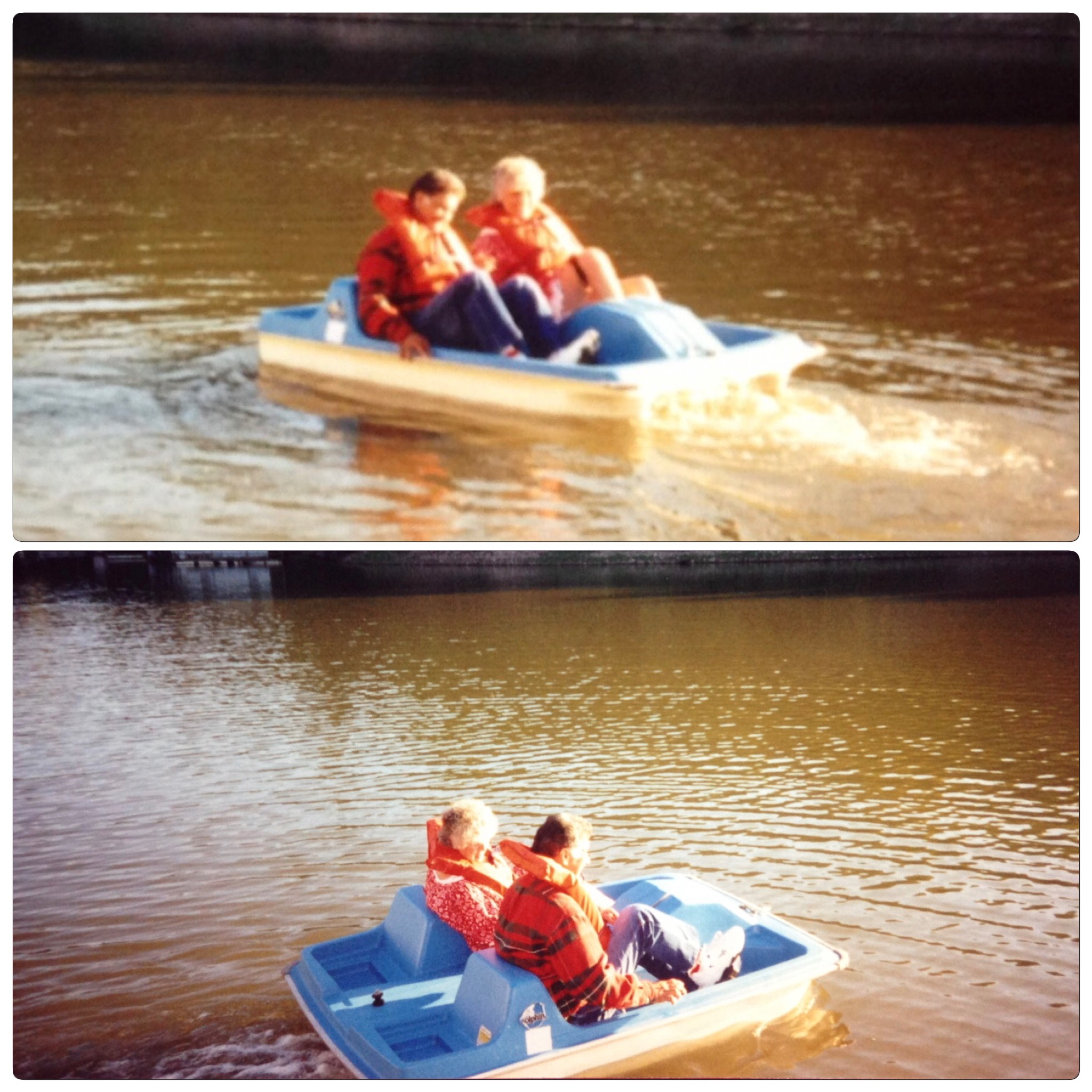 .
We had a great time dancing in Miami for our last Misque fling,
Then on to Grand Lake for a fantastic fish fry feeling like kings,
Then boating and fishing together on a beautiful summer day,
Enjoying each other's company on our last Misque fling at play.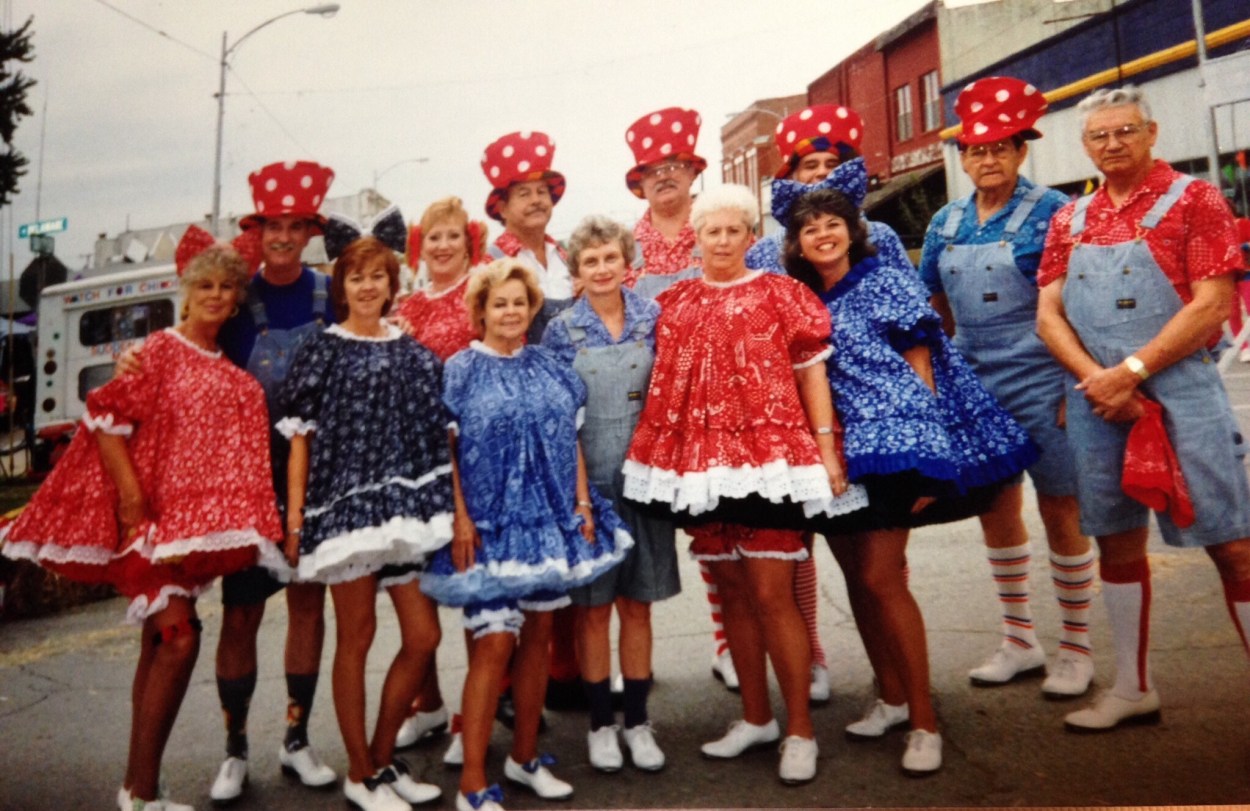 The Misques close to the end of our reign.
.
Thanks to Vern and Pearl for hospitality as Pam and I retired,
From "Misques & The Cuties" after 10 years had transpired.
We made beautiful friendships with people we both adored,
And with that clog dancing activity, we never once got bored.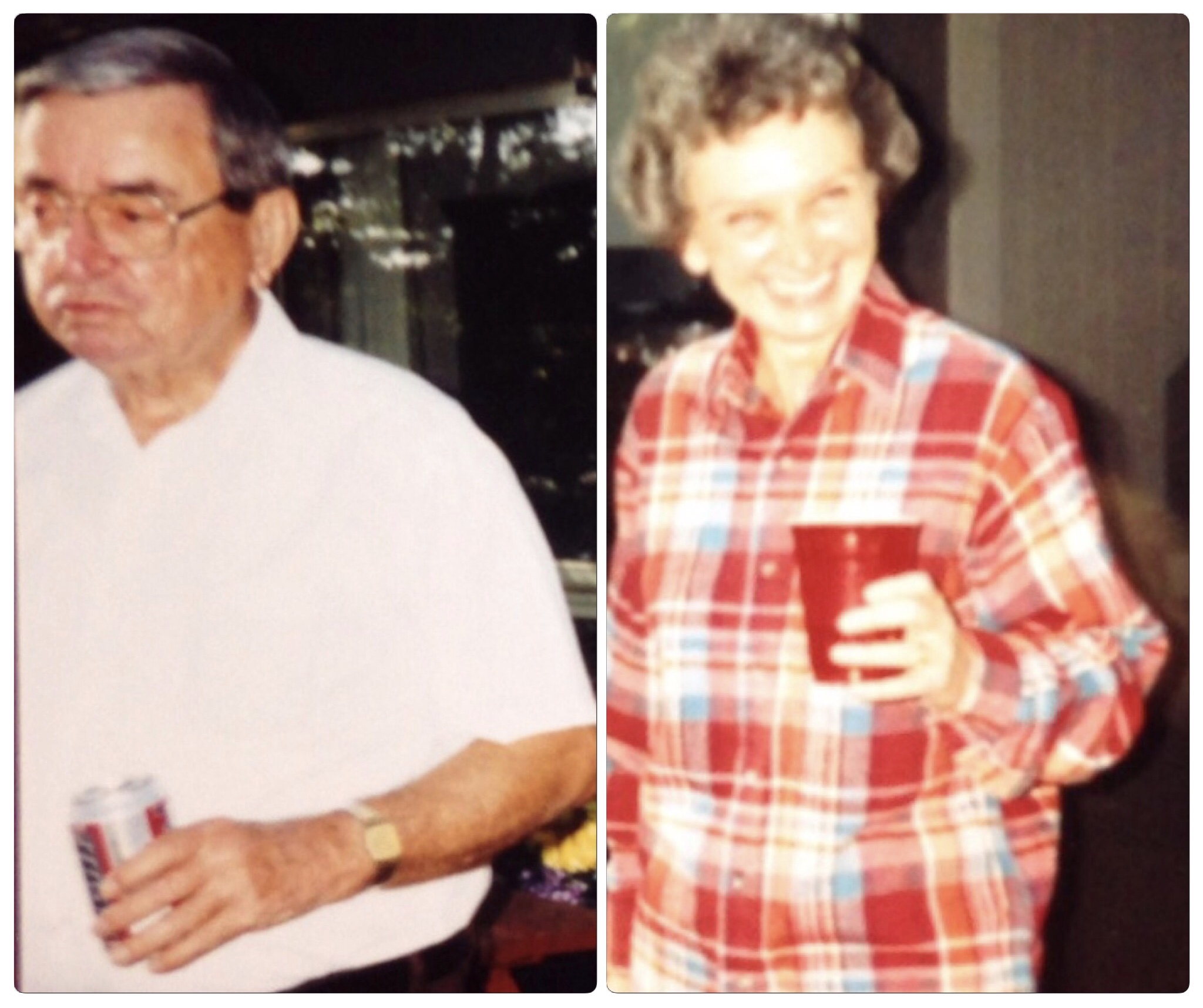 Thanks for your hospitality.
.
By Bill
.
Thanks for reading Our Last Misque Fling,
Bill