Boys Ranch Visit
.
Boys Ranch is a place in Texas, north and west of Amarillo,
That I visited one time when I was just a boy age 12 or so.
The ranch was started by Cal Farley with help from above,
Taking in troubled boys ages 5 to 18, all needing some love.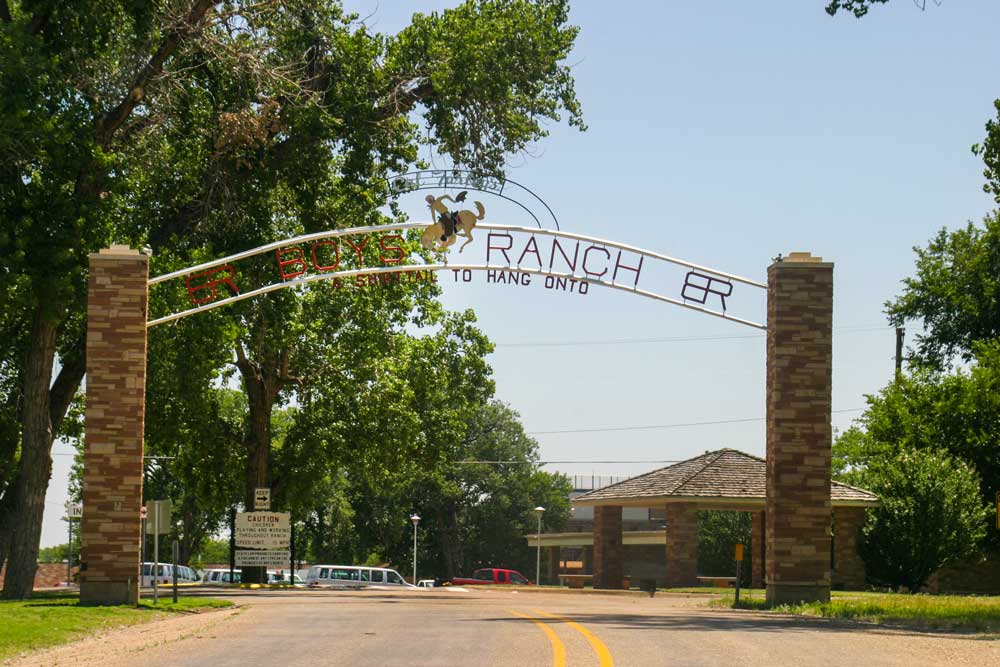 .
Boys Ranch Visit
.
Since I visited that small ranch run by young boys in 1955,
The place has grown into a booming ranch town so alive.
As I recall, about 100 boys were there when I visited that day
So I'll tell you my impressions from the visit on out that way.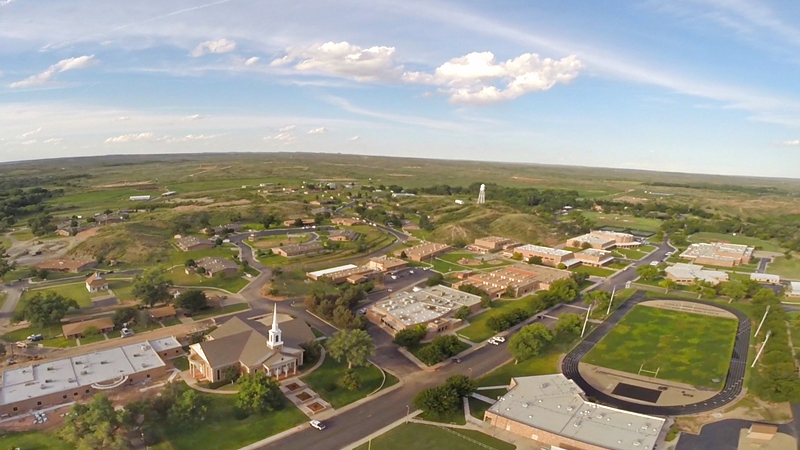 Today's Boys Ranch is a booming town.
.
They told us when we arrived the boys came from everywhere.
Some were abused and others in law trouble with no one to care.
The boys all rode horses on the ranch and wore western wear,
Which made me a little jealous as I watched them work there,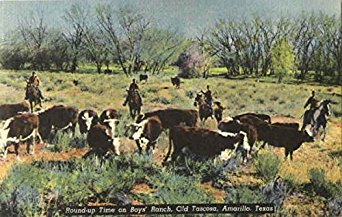 .

The boys took good care of their own horses working together,
As proud boys making their own way not dependent on others.
The older boys kind of took care of the younger boys out there,
I watched closely what was going on as I gave them my stare.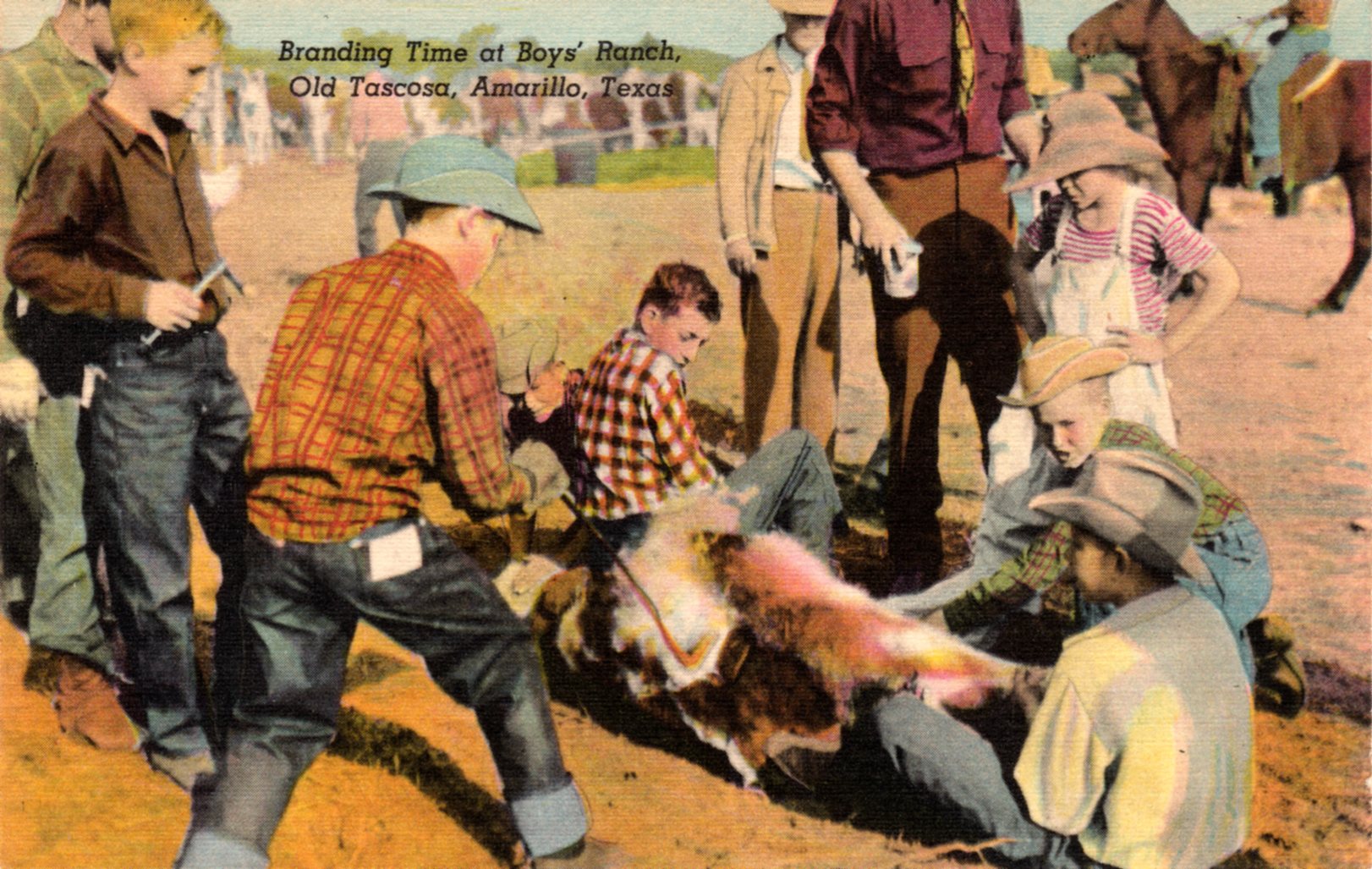 .

I could tell they had given the boys lots of responsibility to share,
As they raised a lot of their food in a big ranch garden right there.
They also raised cattle there to provide their own meat for food,
Seeming to be self sufficient working together like they should.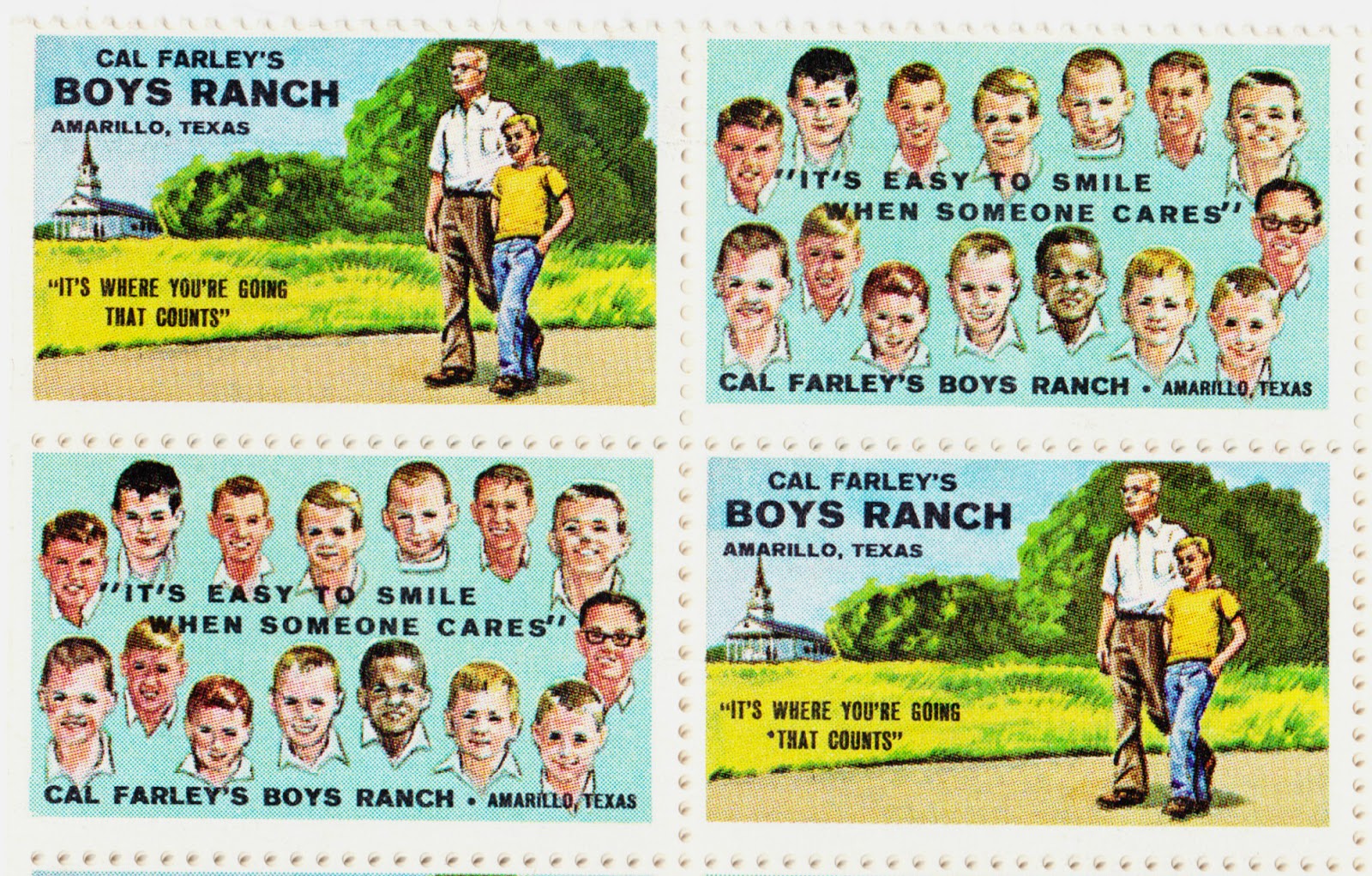 .

The day I was there, the boys put on a big rodeo for us to see,
The older boys kind of ran the thing and it really impressed me.
Again it was easy to see, the boys were growing up fine and free.
The rodeo was fun as the young boys were active as can be.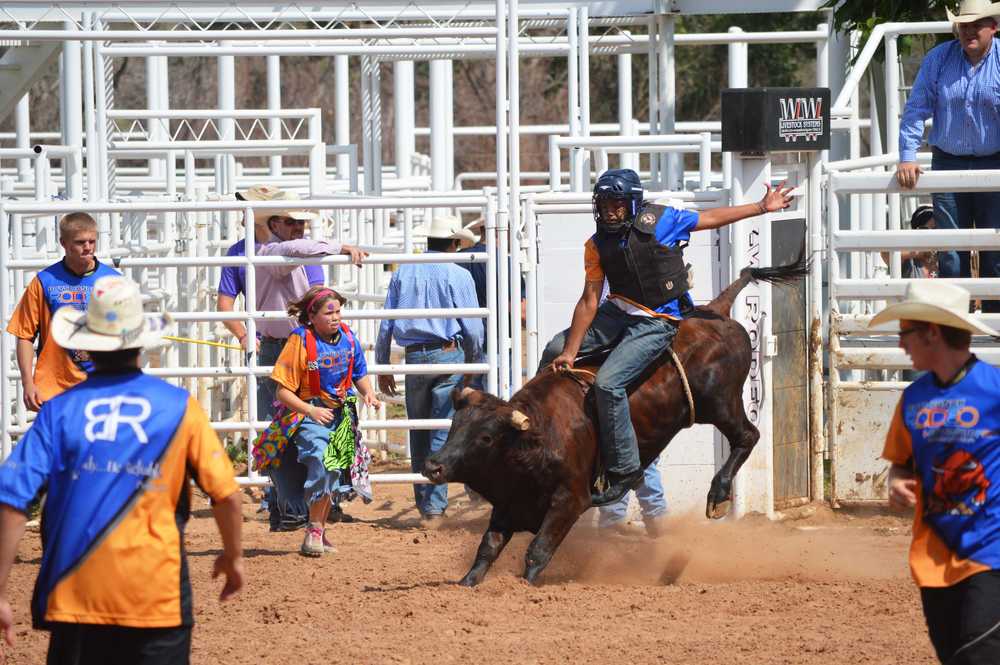 .
One of the activities the boys had going on that particular day,
Was real life stuff that they did quite often to live out that way.
They brought a Hereford steer into a barn there as we observed,
I was feeling pretty good standing there watching so reserved.
.

Then they brought in a gun and put in there on the steers head,
And fired it causing the steer to fall immediately on down dead.
This was a little hard for me to watch and was a bit of a shock,
As they prepared to slaughter that steer for meat for their stock.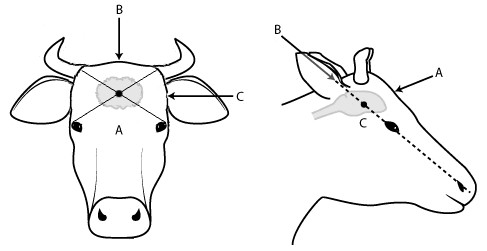 .
The boys hoisted that steer up by his hind legs with a long chain,
And cut the cows throat and the blood came out like hard rain.
Several of the boys began to skin the hide off of the steer then.
And in while, they pulled off the hide leaving him with no skin.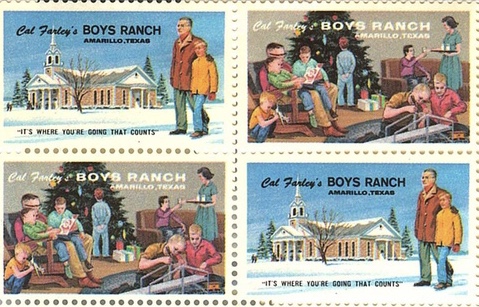 .
One of the boys made a careful cut with a knife down the belly,
And those guts kind of fell out of him shaking like a bowl of jelly.
With that awful gut mess hanging out there for us all to the see,
They cut out the parts they wanted to keep kind of nauseating me.
.
The boys then cut the guts loose and rolled them out of the steer.
And that was all I could watch so I headed right on out of there.
I could not eat beef for a whole month after the butchering trip,
But I was surely impressed with all the boys on that ranch strip.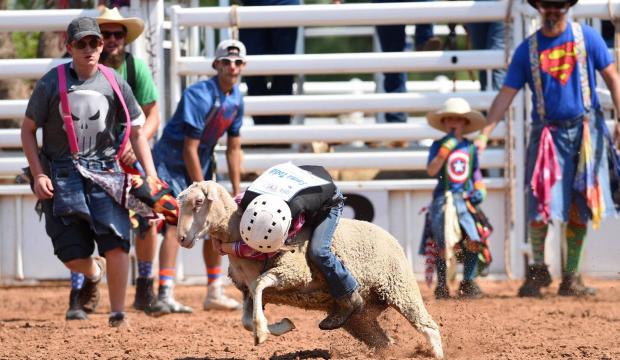 .

My Mom and Dad were impressed there that day with all the boys,
So they left a nice donation on the way out of the ranch with joy,
The trip seeing the good that place was doing for the young men,
Stuck with me and I sure thought Cal Farley's work was a big win.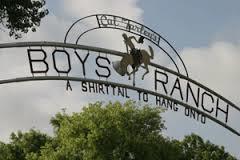 .
By Bill
.
Thanks for reading Boys Ranch Visit,
Bill