Recovery
.
One day I had one of the worst days of my entire life,
As I was in great internal pain that put me in deep strife,
When the ER figured out my Aorta Artery had ruptured,
I had to go the hospital for surgery that was pure torture.
.
Recovery
.
When I woke up in the ICU very thankful to be living.
I was very uncomfortable with pain that was not forgiving.
I had tubes and wires in every orifice of my body,
And the respirator tube down my throat was so shoddy.
.
After several days of that awful ICU, I moved to a room.
I still had that respirator tube breathing in gloom,
And a tube in my pecker auto peeing to a plastic sack.
I was very glad to have my Pam watching my back.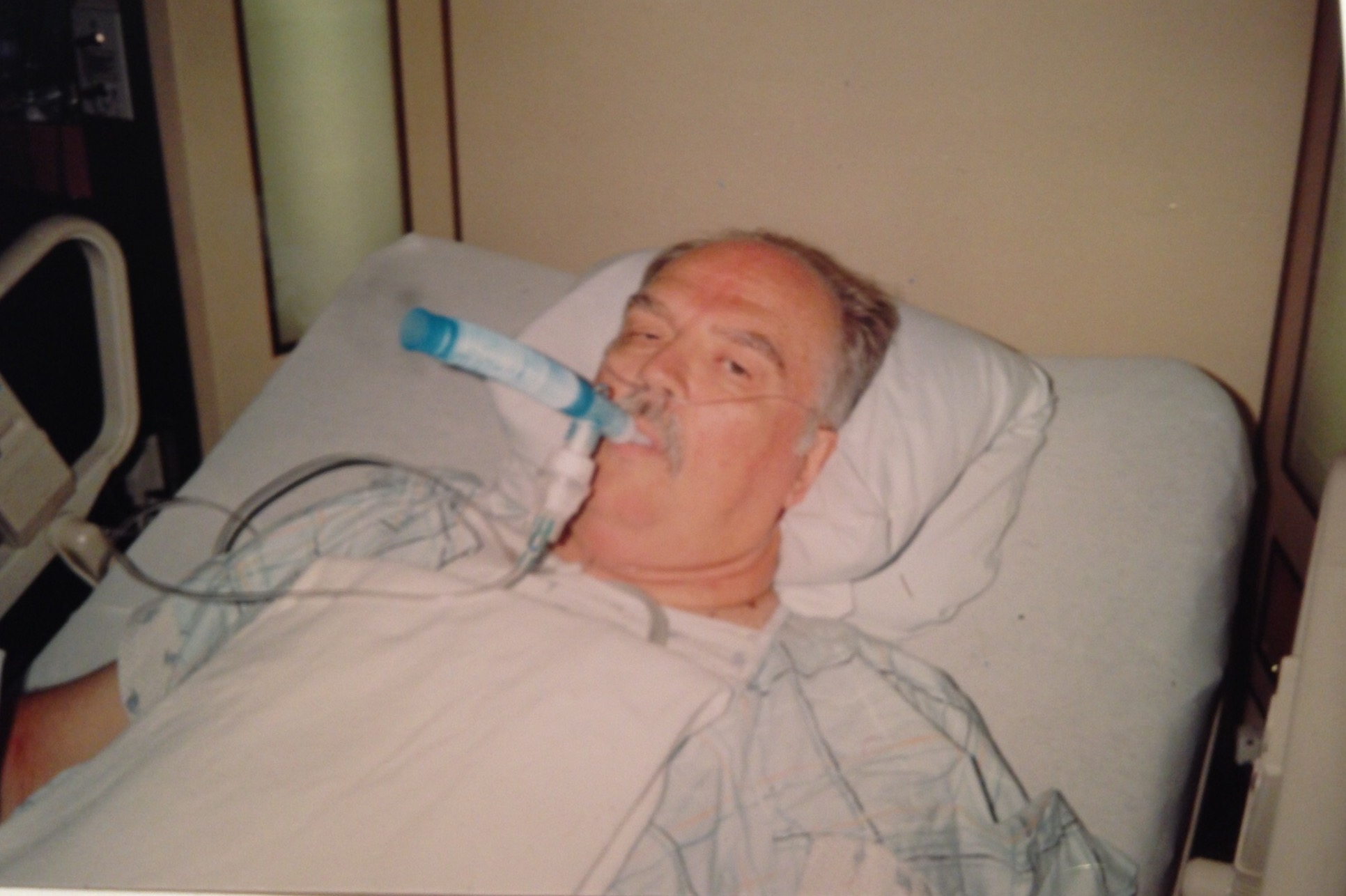 Get this damn tube out of me, now.
.
.
I was thirsty until they pulled the breathing tube,
So I was glad to be me again and not a machine boob.
Some nurse pulled out my pee tube with a big sting,
As I recall, I grunted so loud that it made my ears ring.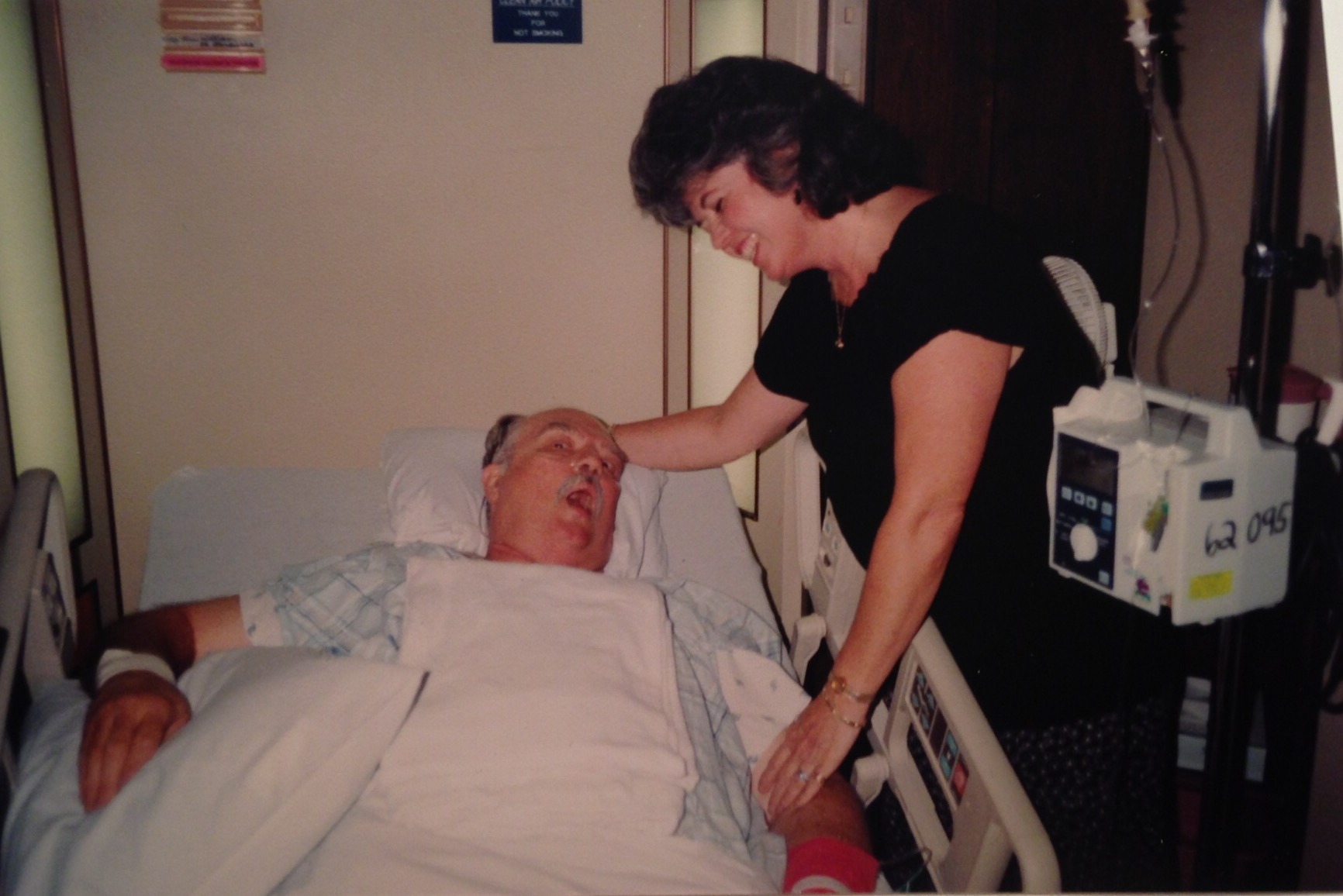 Glad to have you back Billy Boy.
.
.
I was feeling independent until I tried get up to pee,
And that motion to get to my feet overwhelmed me.
The pain just shot through my body asking for help.
It was such a big shock, I let out a very loud yelp.
.
I then took a good look at what the doctor had done
He had split me open from my chest down to my groin.
I counted 75 staples holding me together so tight,
So it would be awhile before I again would be all right.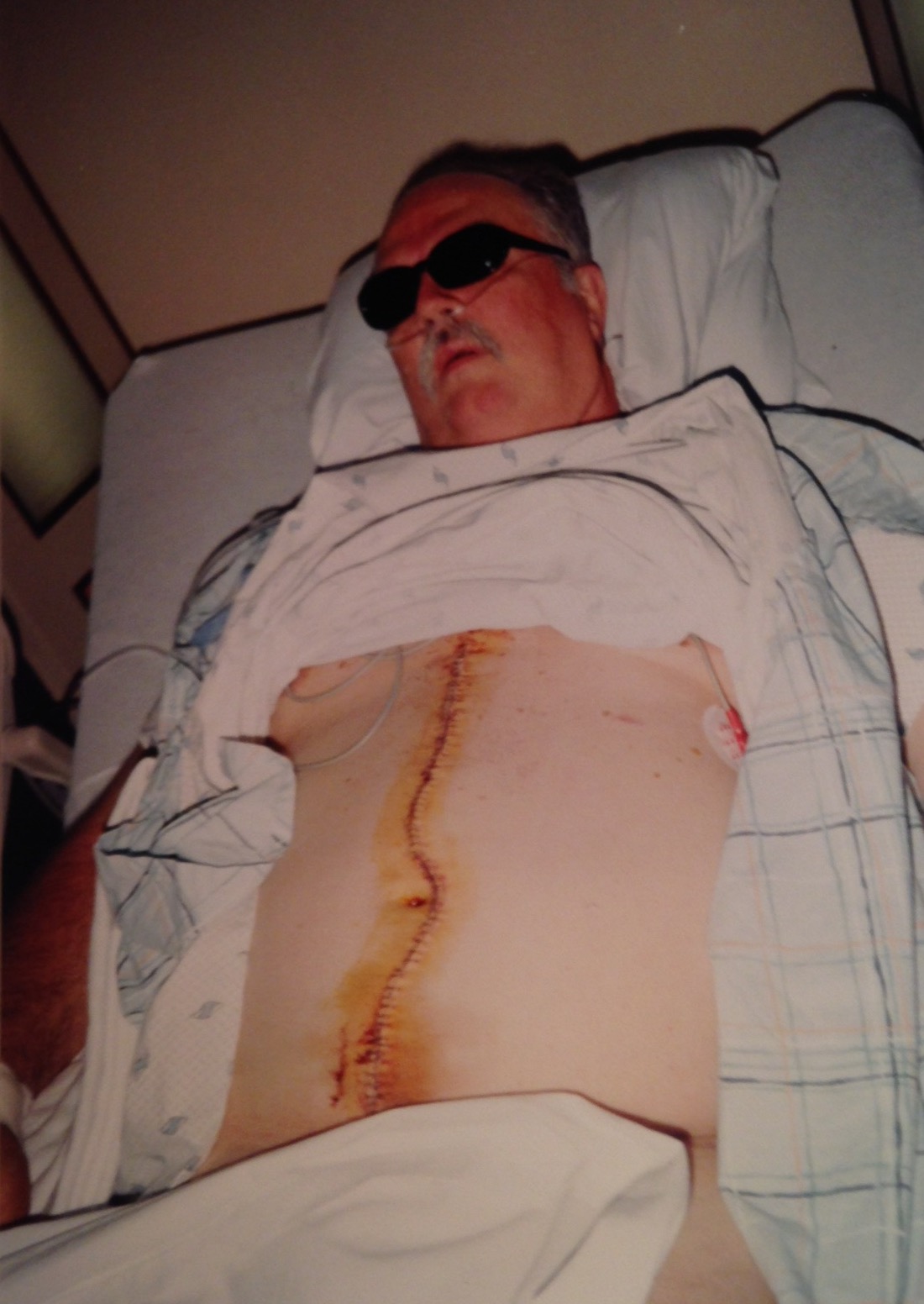 How do you like my shades?
.
.
I was feeling better now, sometimes fooling around,
With my family as I lay in that room being bed bound.
Pam was there the all time keeping the nurses in line.
And my girls came to help me through my bad times.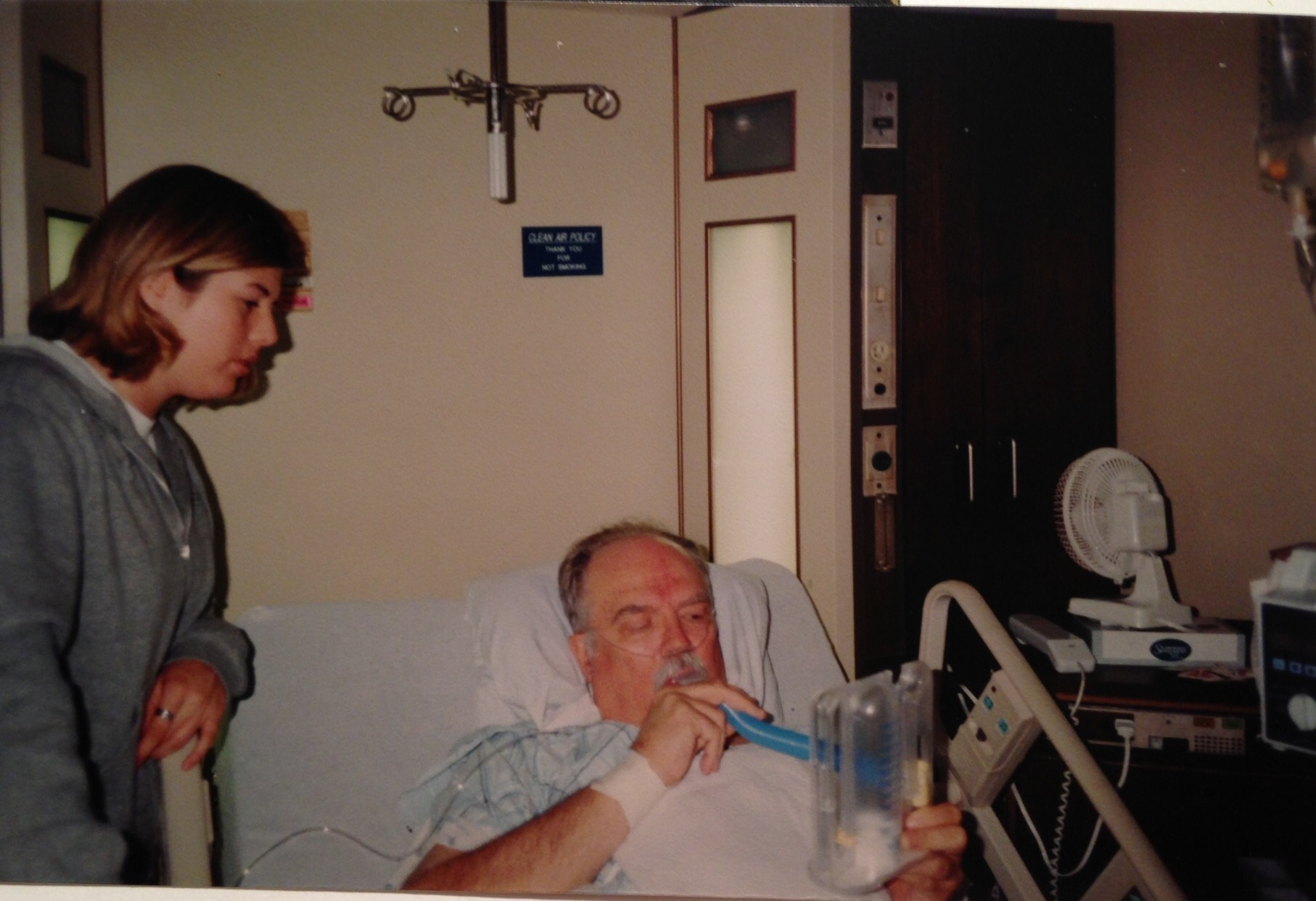 Dad, you've got to do your breathing exercises.
.
.
Two times a day I endured pain getting up with Pam,
And walking the hall way with a portable IV stand,
But it got easier as the days went on by one by one.
With Pam by my side there until I was finally gone.
.
On that day that we left there, Pam got our big van,
And they wheeled me out in a chair, a weak man
The ride home was pure hell for me jiggling around,
But I sure was glad to be back on my home ground.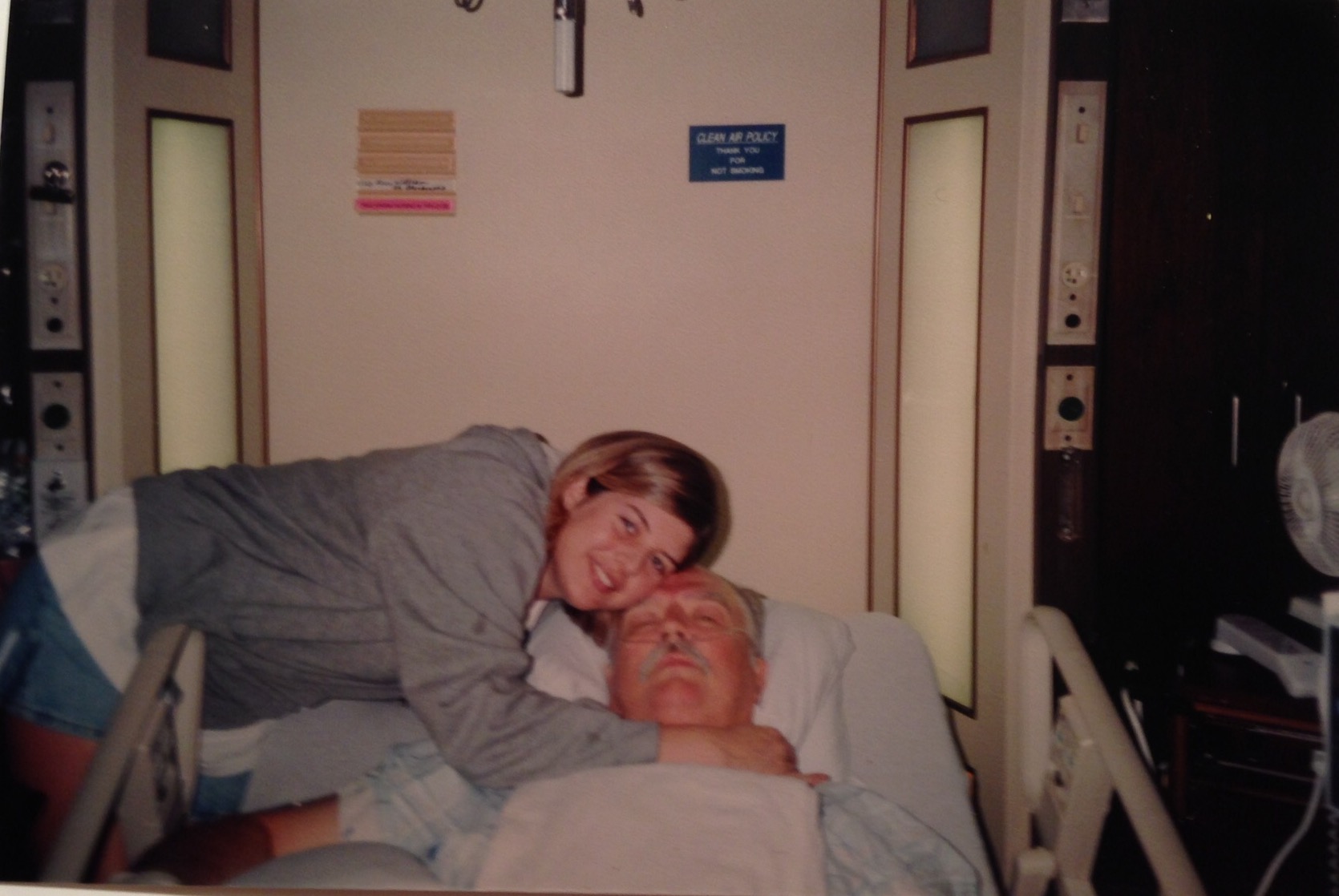 Dad, they're going to let you go home soon.
.
.
The pharmacy set me up a hospital bed in our den,
In front of our television to finish my recovery there in.
On that day that we got home I carried some flowers.
With one leave tickling my belly button with healing powers.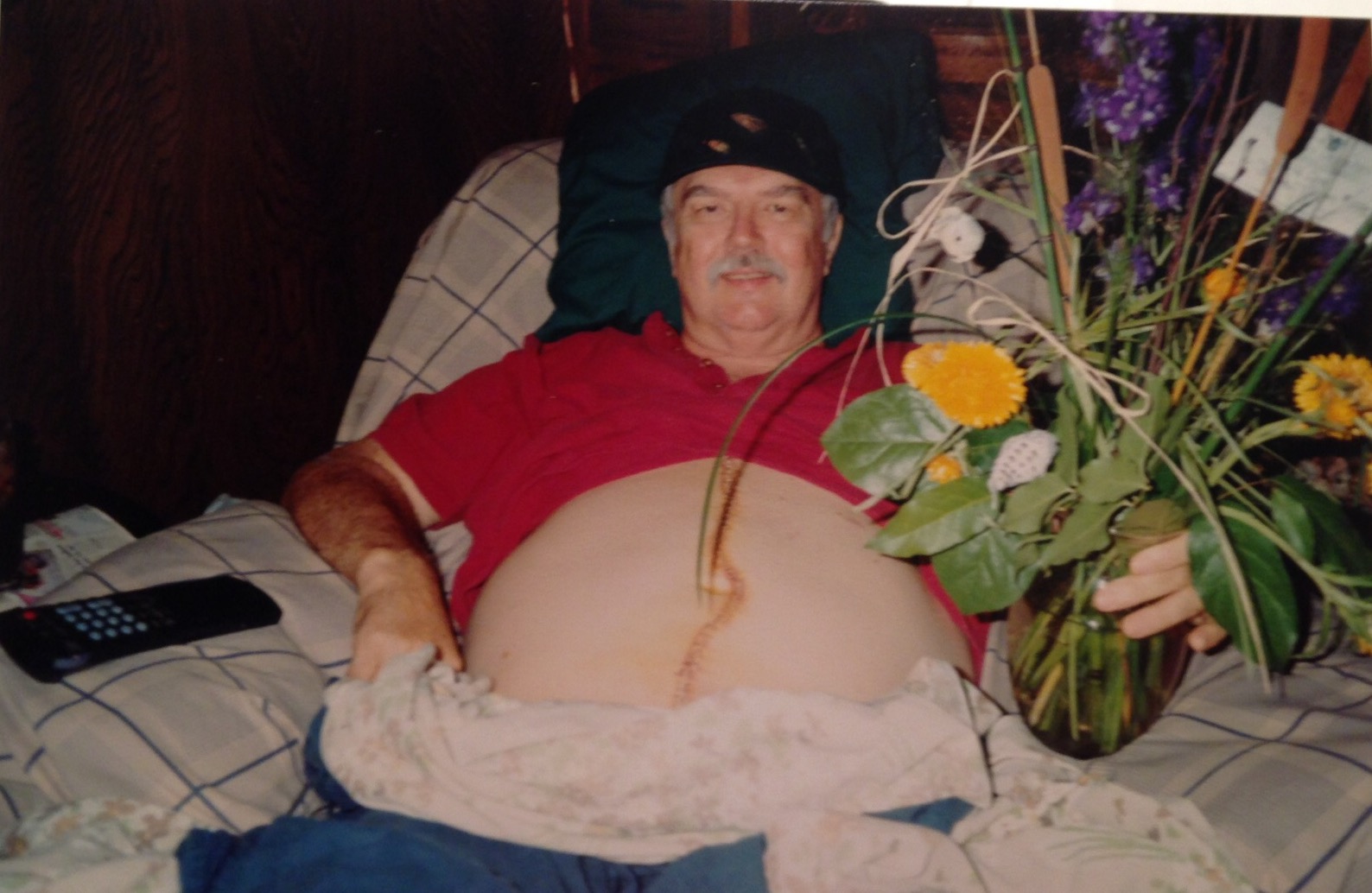 Good thing those staples were holding me together. It looks like I'm ready to pop.
.
.
It wasn't long before I went back to work once again,
After a rough time in my life where I had just been.
In a month, everything was back to normal again.
Resuming my work travels to those foreign lands.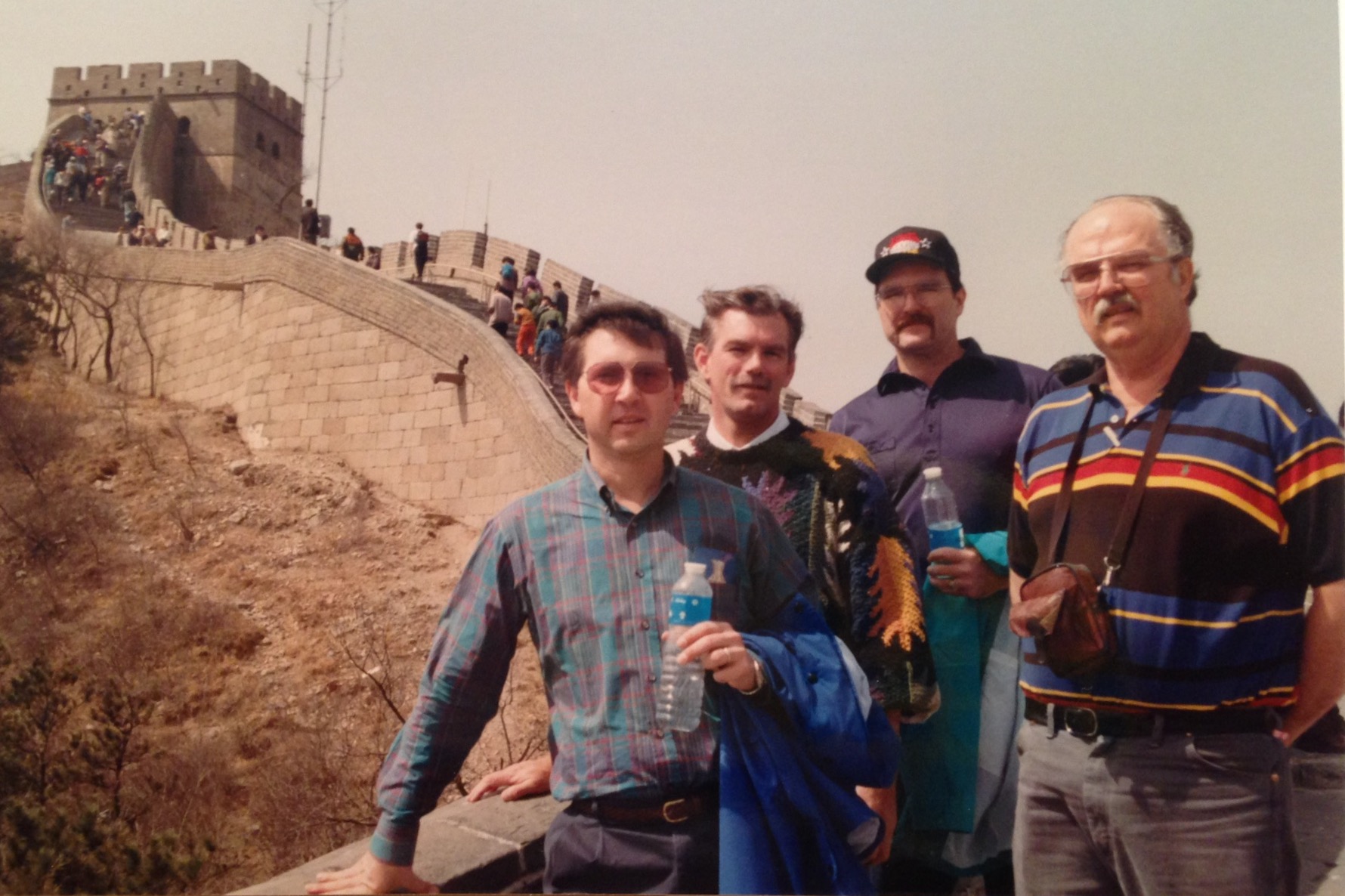 Back at it climbing the Great Wall in China with the work team.
.
.
By Bill
.
Thanks for reading Recovery,
Bill