Balloon Head Toons
.
It's time for more toons with heads that do balloon,
Overshadowing their own small bodies with zoom.
I got new colored pencils for Christmas this year,
Look for bright colors that before were not there.
.
Balloon Head Toons
.
"Albert" is a smart guy that developed the theory of relativity,
That I never did fully understand though I tried with positivity.
Albert's brain was so big it pushed hair off the front of his head,
While in Albert's day, a slide rule was all the computer he had.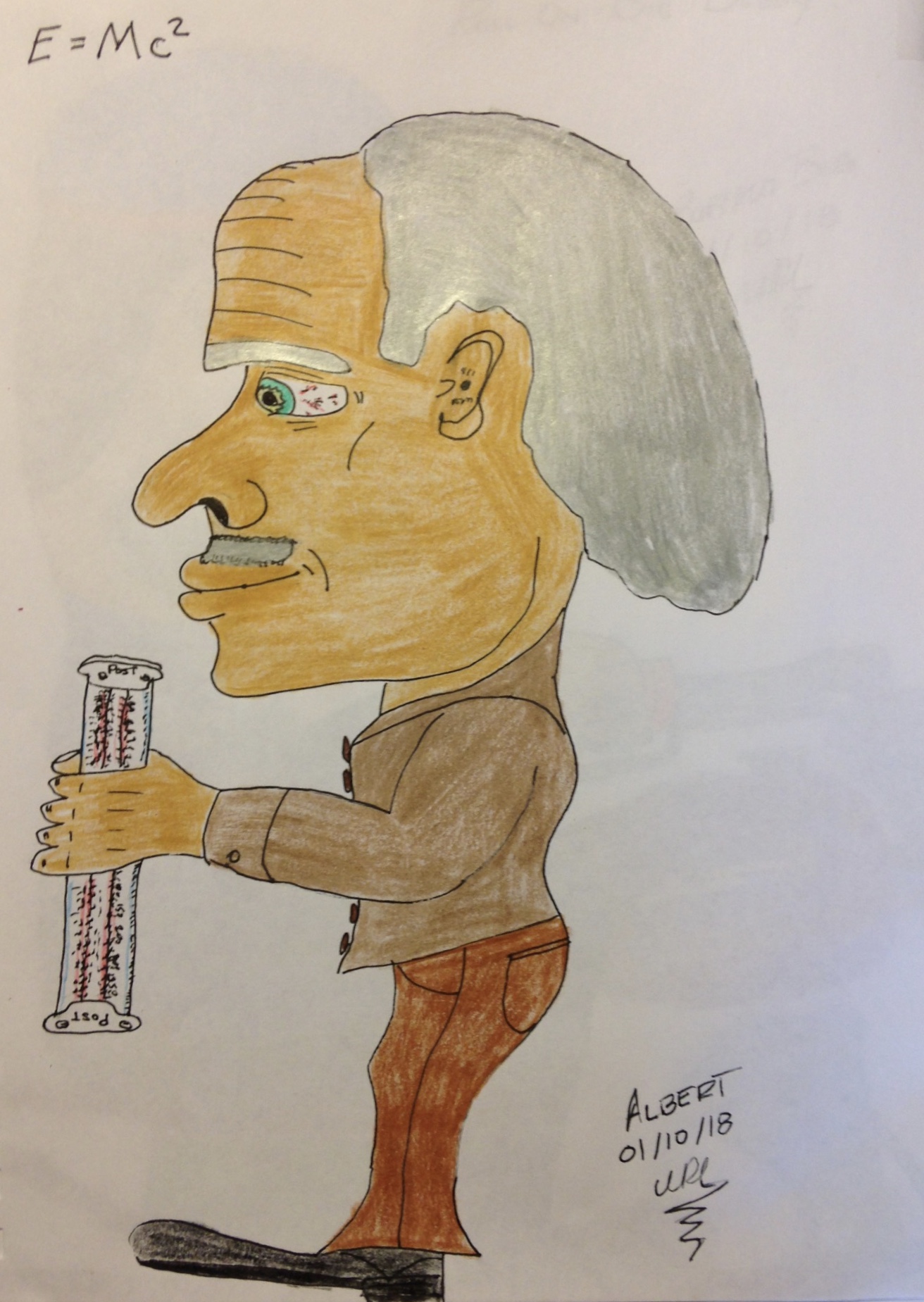 .
"Buffalo Bob" is a guy I know well that got him a Harley Sportster,
He looked so fine sitting on that big mean machine for a picture.
When he took off out of that driveway heading out for a cruise,
With those pipes roaring loud, jealously caused my ego to bruise.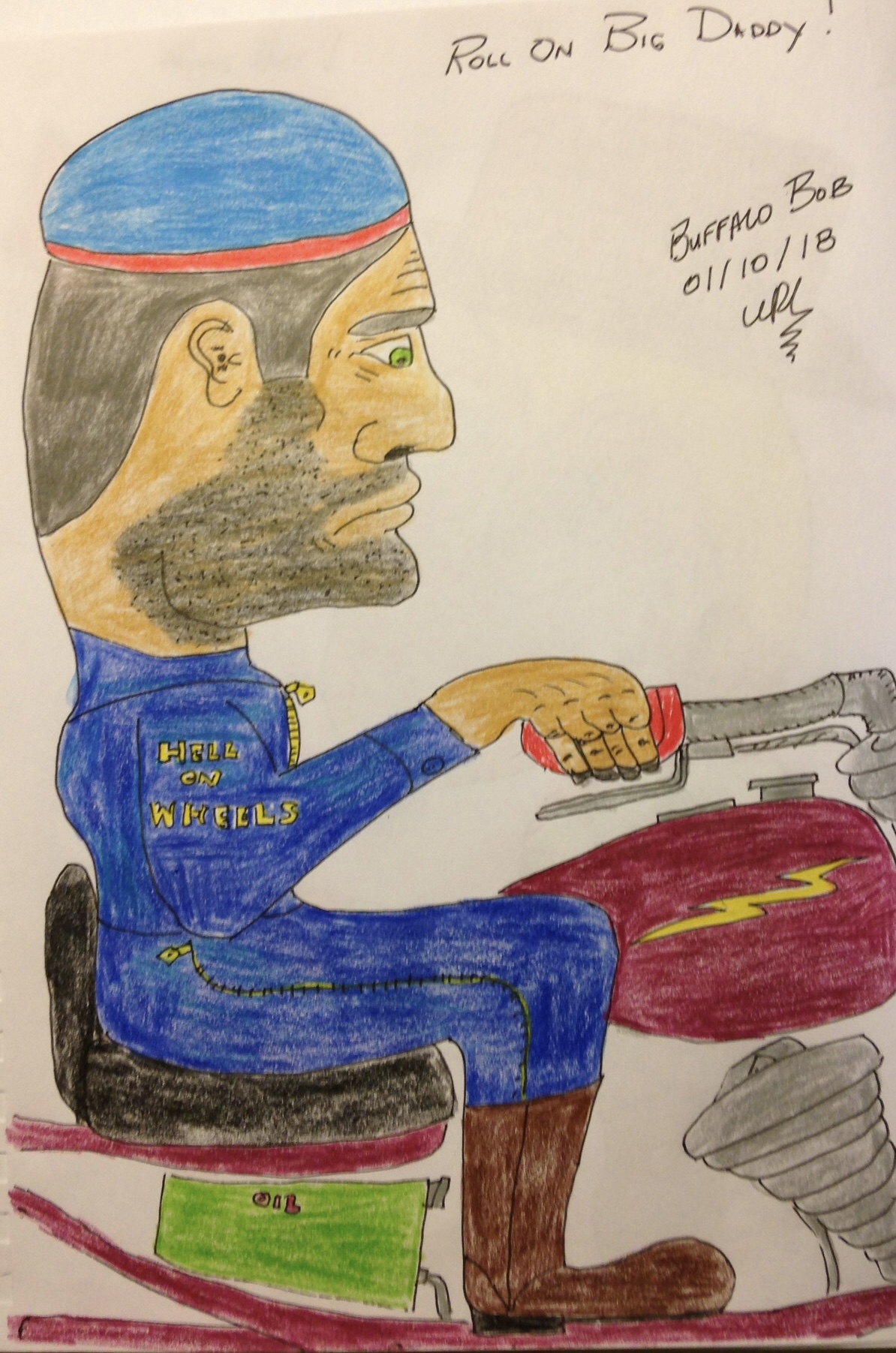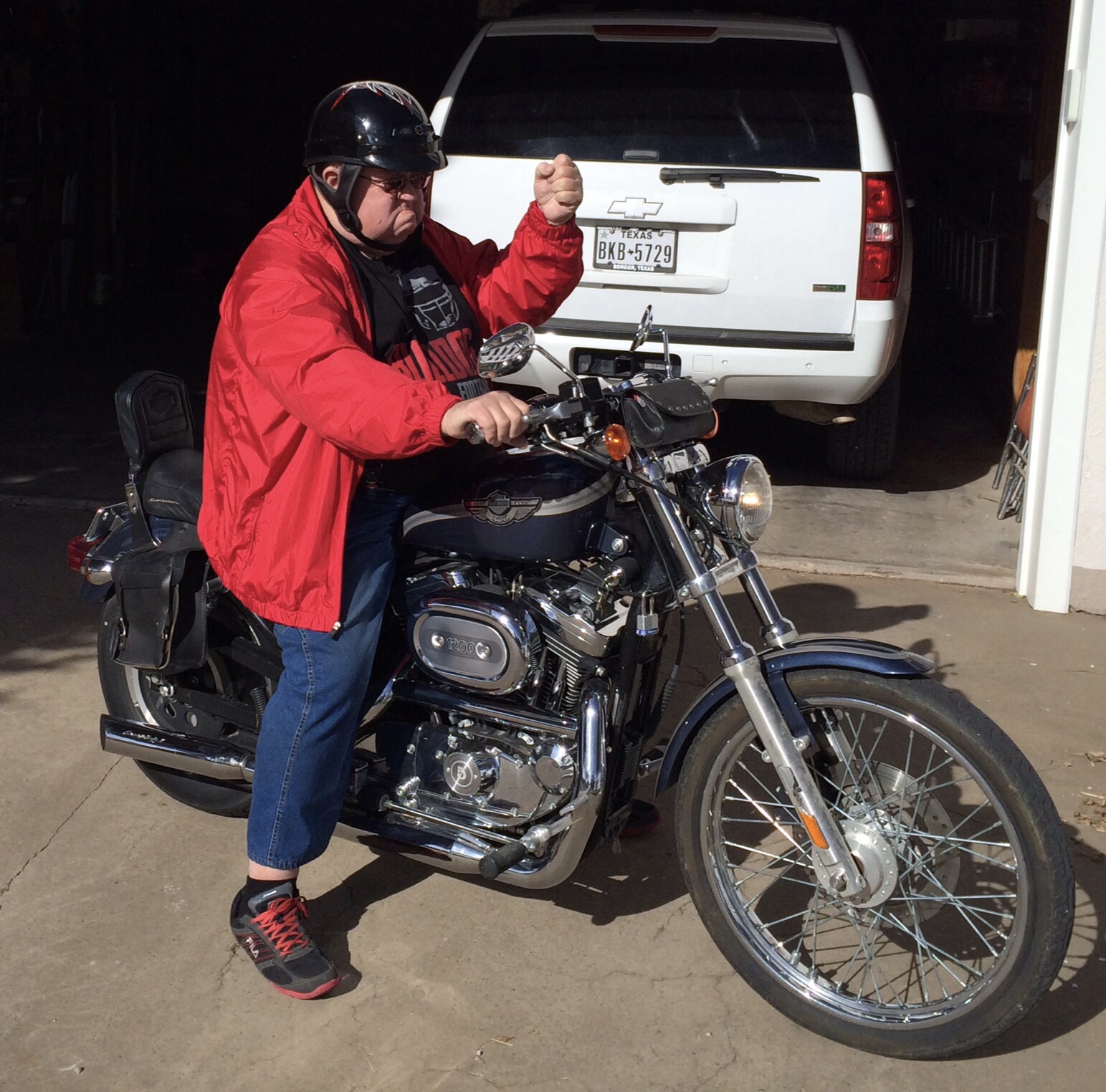 .
"Hambone" is a dude with a bit of a hog jaw out flying a nice kite,
That he made out of small sticks and wrapping paper so light.
He made that kite tail out of a bag of old different colored rags.
He is eyeballing a big hawk about to give his kite a talon snag.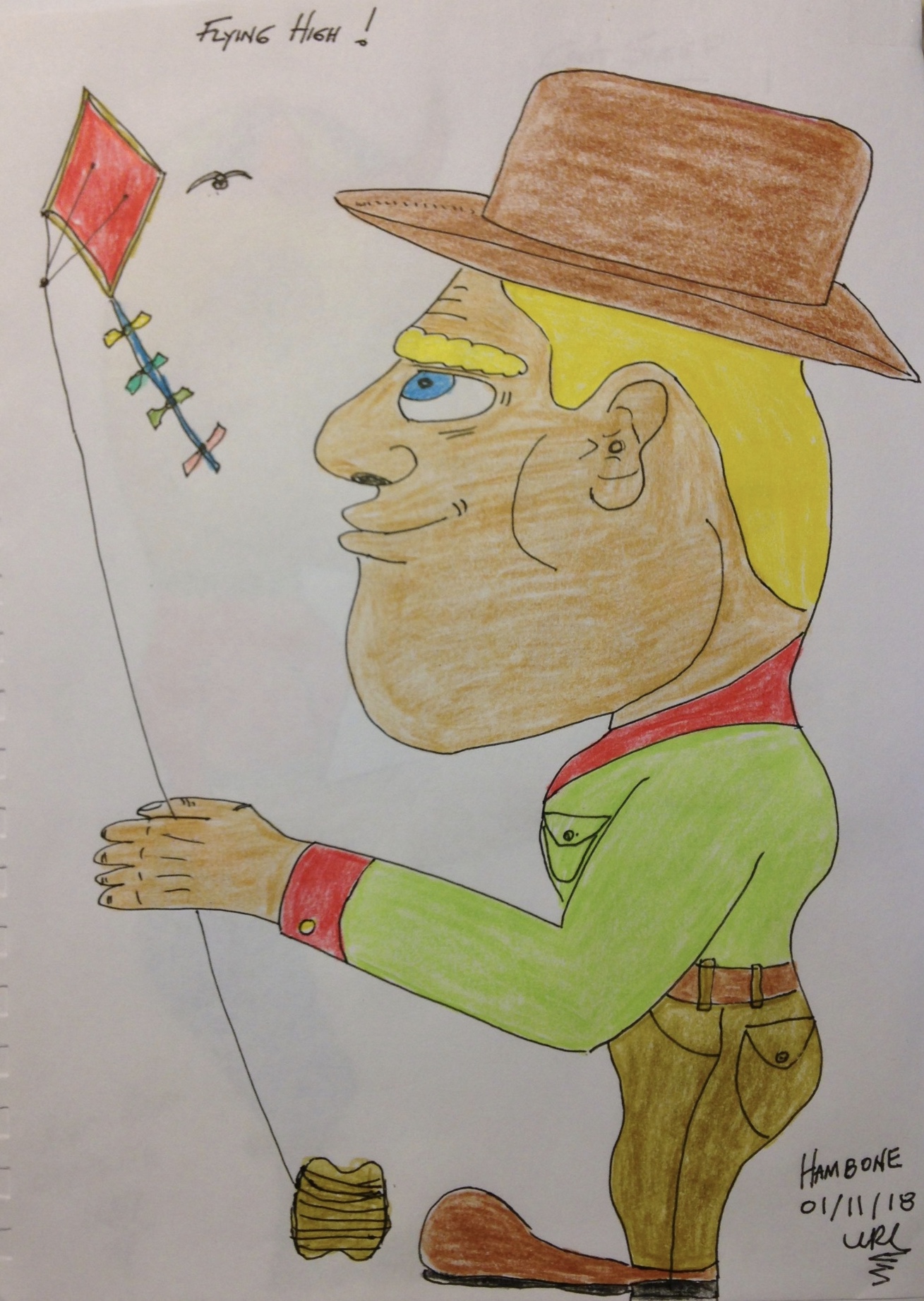 .
"Knot Head" has had a lot of trouble sleeping in his big old bed,
But recently he found his old teddy bear with a soft heart of red.
Now he sleeps like a baby with a soft little bear next to his head,
So he takes it with him everywhere he goes and he calls him Ted.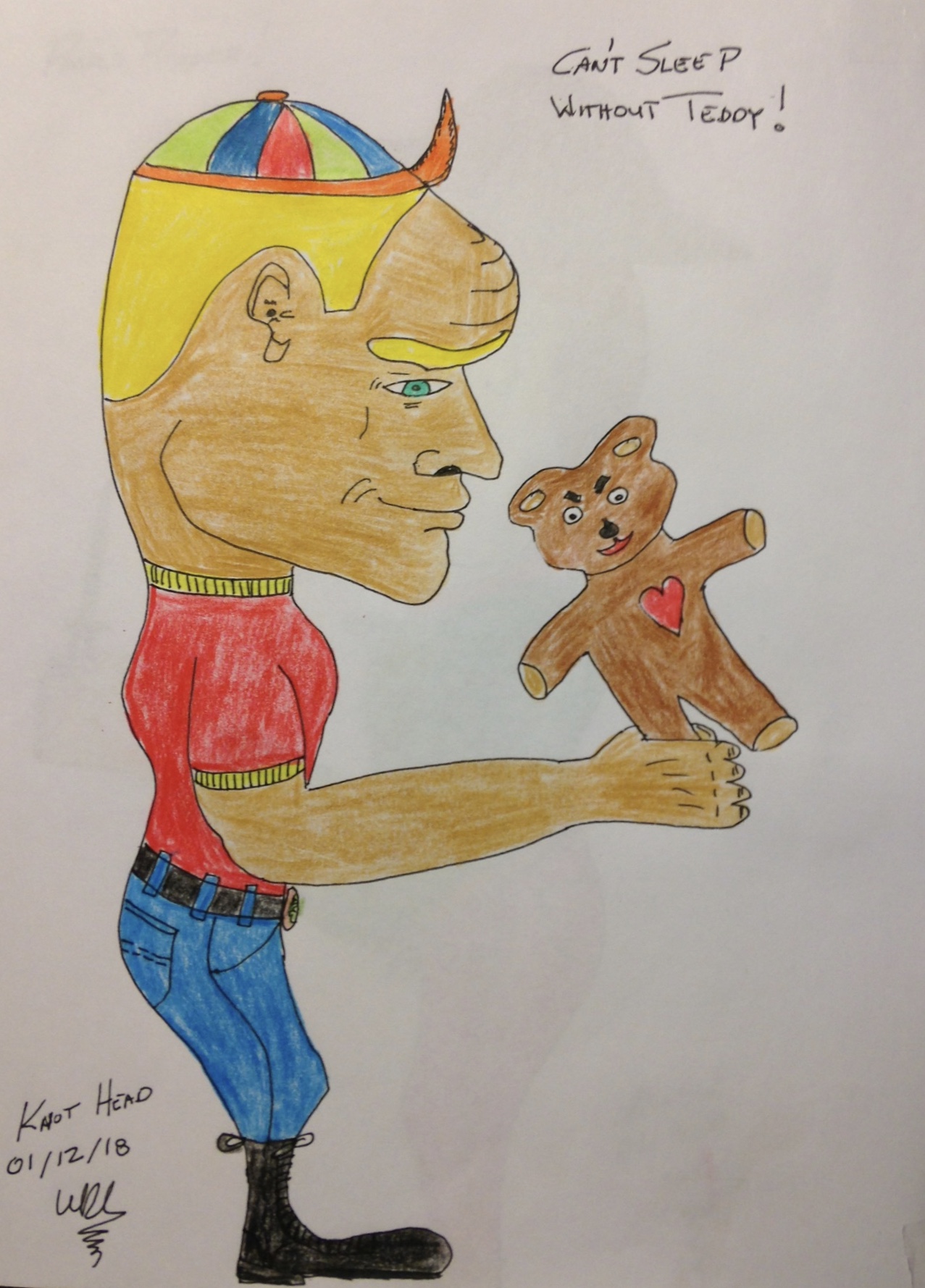 .
"Milton" is a nice guy with a big white head pimple on his nose.
That has swollen up and is a bit sore around it everywhere close.
He has punctured it with a pimple popping tool and it did pop,
Squirting that yucky nasty white goop out in the air without stop.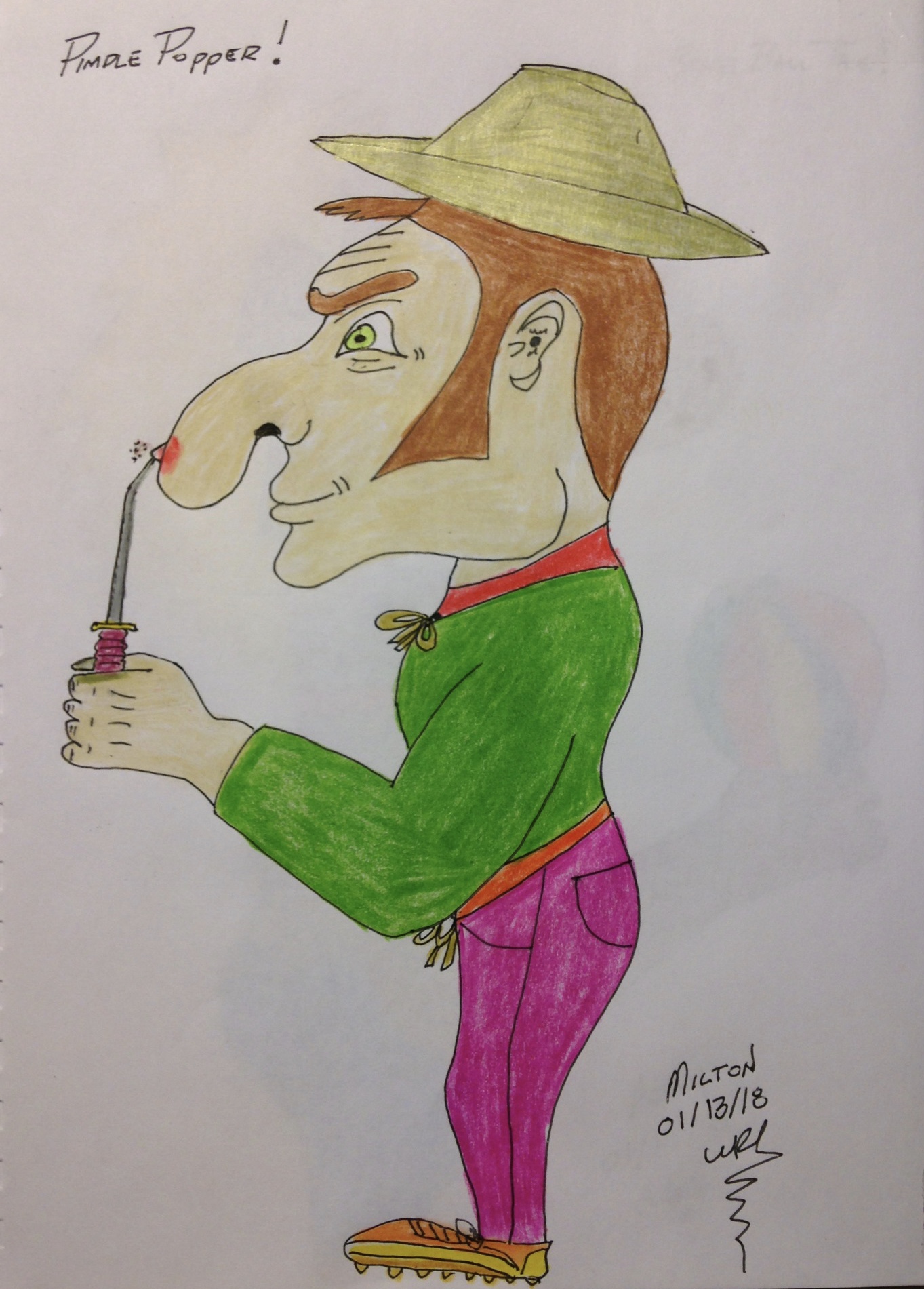 .
"Adam" is a beach bum out on the beach with a dark body tan,
Who is wiggling his big Adam's apple to impress girls as he can,
While looking up to the sky to really make his Adam's apple fly,
As he plays beach ball tag with all the other beach bums so spry.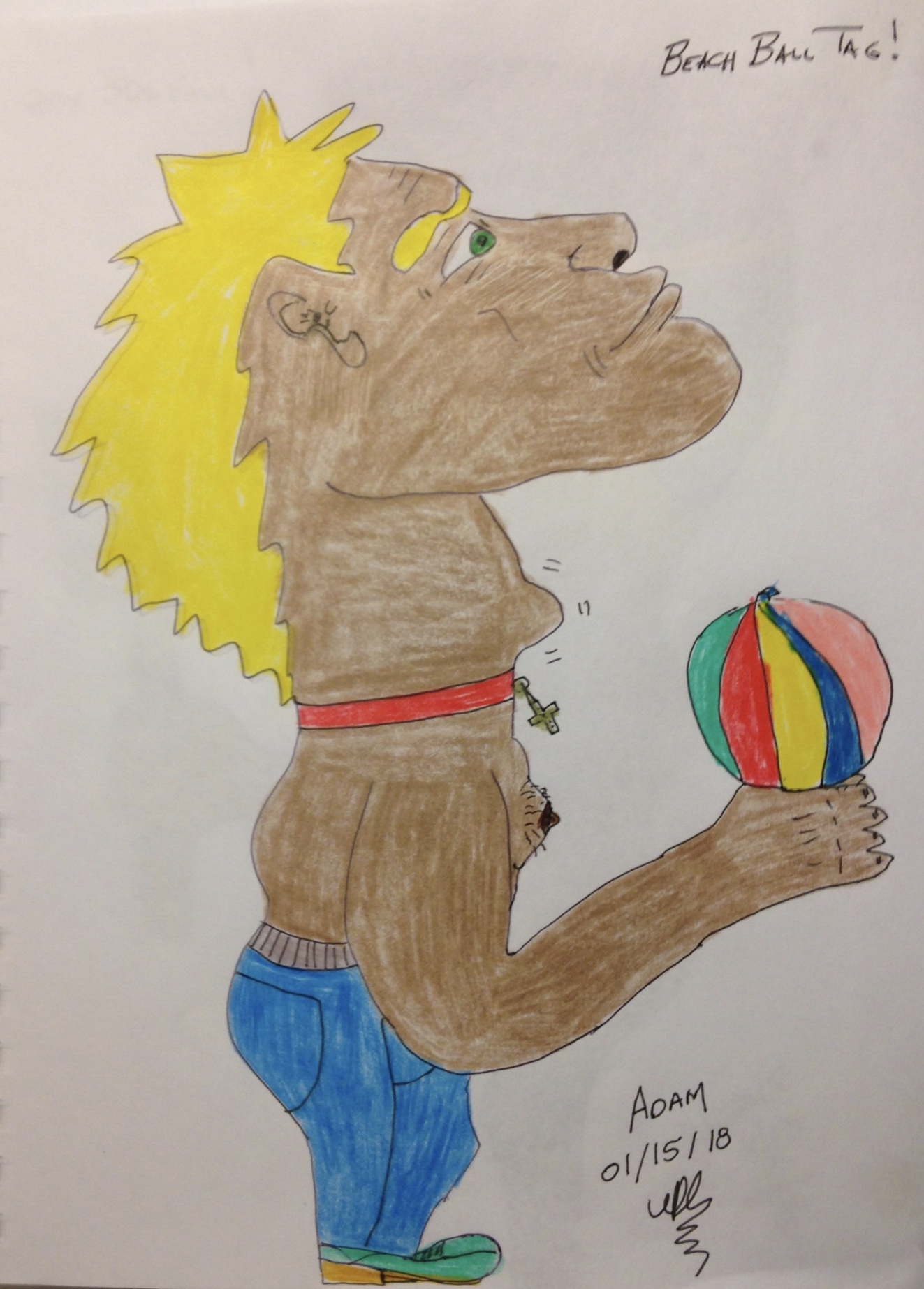 .
"Wilber" is the Fuller Brush man that used to come to our door,
Back when I was a Phillips Third Street boy about the year 1954.
Mom nearly always brought a brush or two from that salesman,
That came in the mail about two weeks after she paid him then.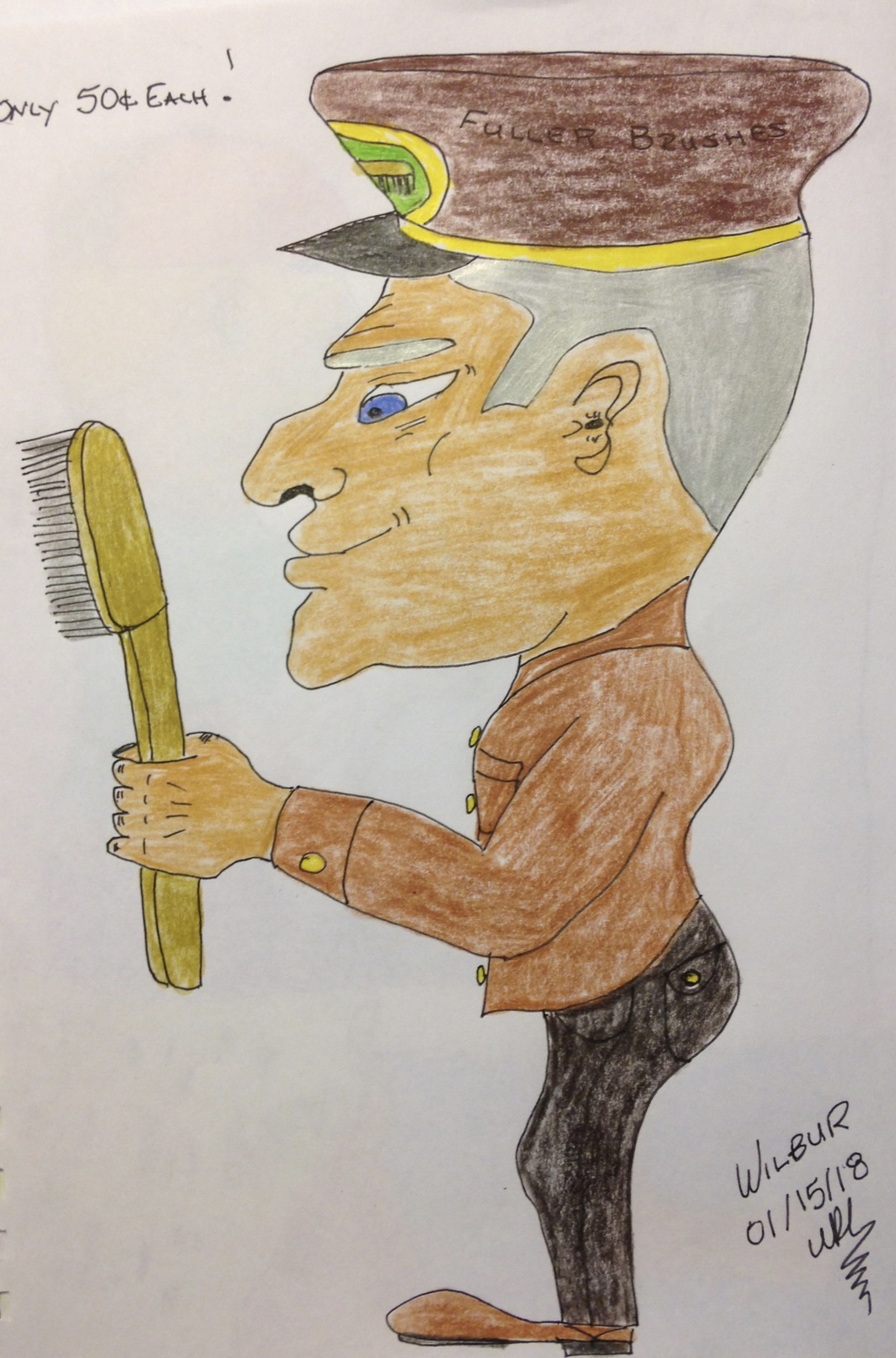 .
"Randy" is a young man sitting on a bank fishing with a cane pole,
With his bare feet dangling in cool water at the old fishing hole,
There's an old bull frog sitting by him watching him fish a while,
As a dragon fly sits on his cane pole waiting on a bite to him rile.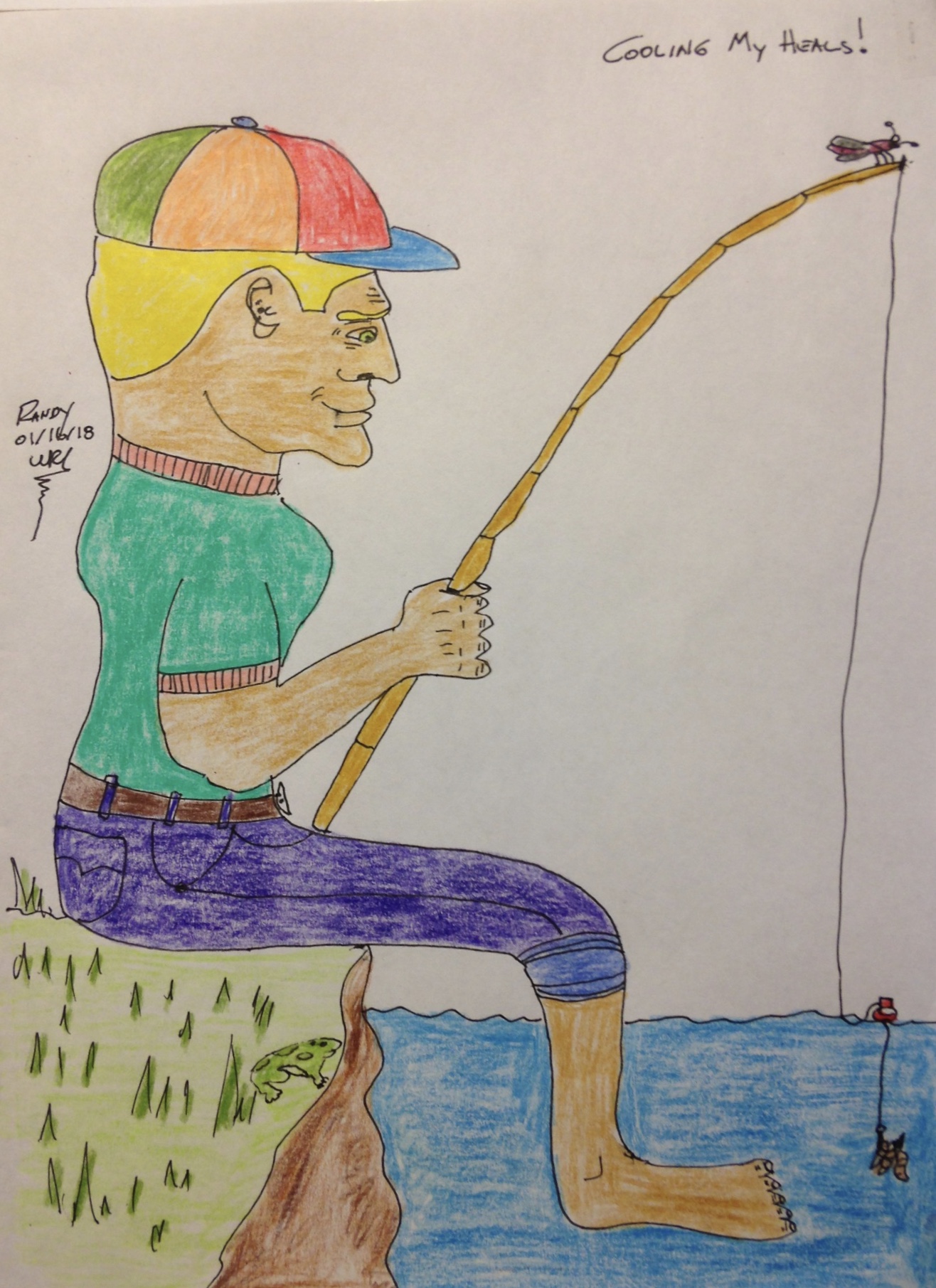 .
"Herman" is out New Year's Eve waiting for midnight on the clock,
So he can bring a new year on in as he is prepared to really rock,
Blowing that horn so loud it almost does blow off your socks,
Then giving his girl friend a big kiss with a long lasting lip lock.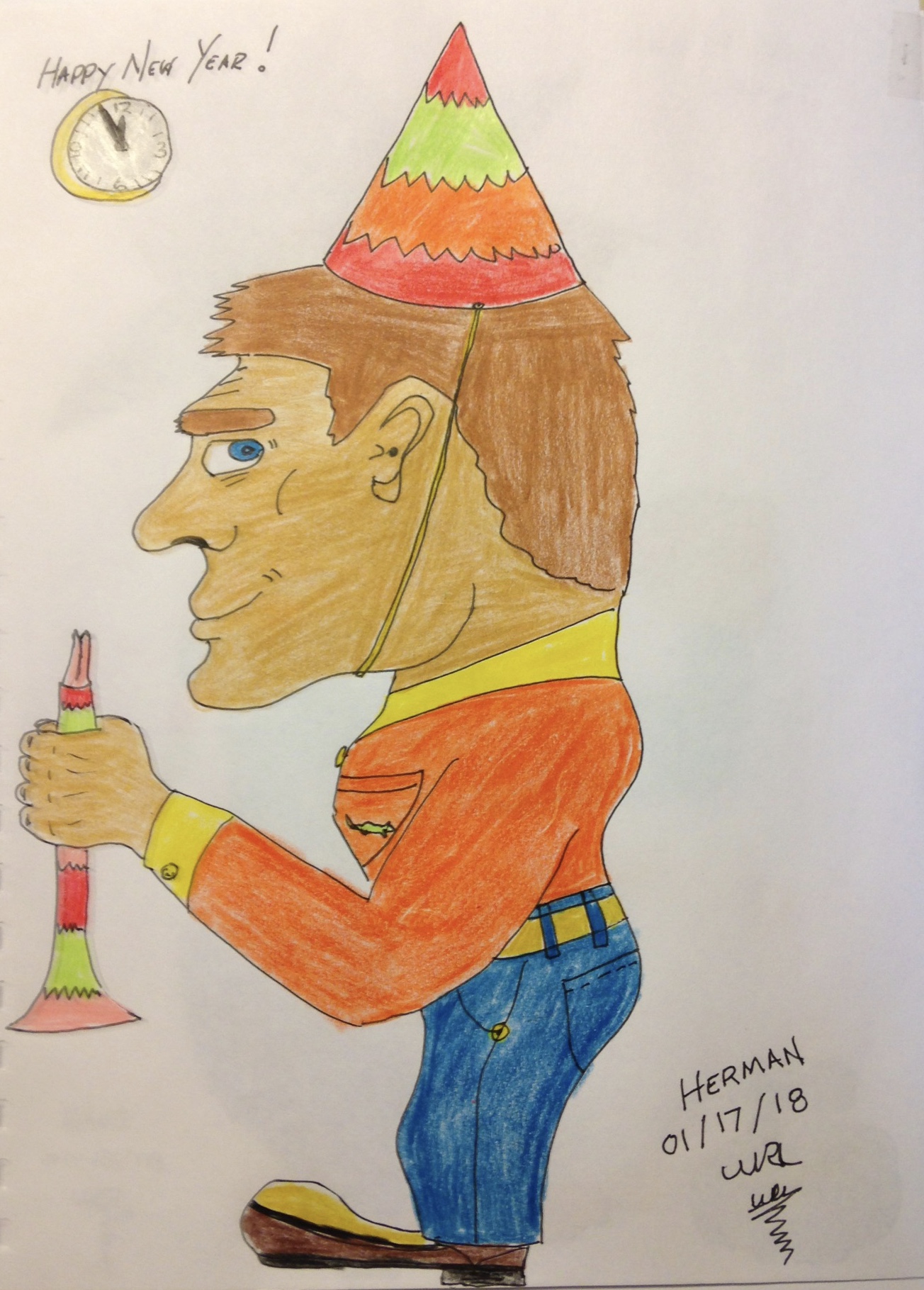 .
"Wade" is a cowboy who loves that Red Man chewing tobacco.
He has bit off a chew from that Red Man plug there on the go.
With the expression on his face, I wonder if he likes the stuff,
As is kind of looks like the Red Man taste is really kind of rough.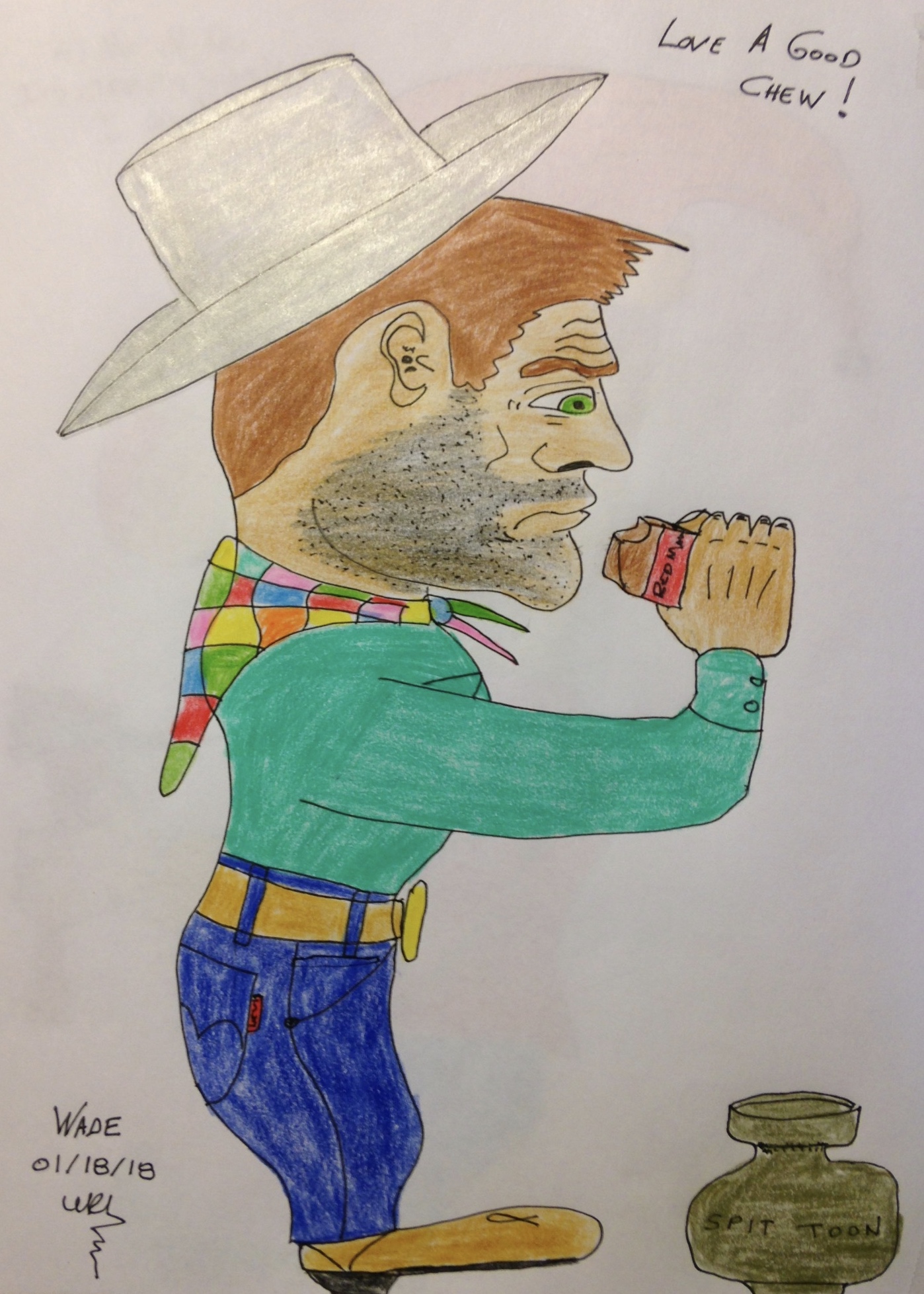 .
By Bill
.
Thanks for reading Balloon Head Toons,
Bill