Free Style Toons
.
I loosened up my Bighead toon style making them look so free,
So they might reveal a few more memories from inside of me.
For this batch of 10 toons, l held my black ink pen so loose,
And then brightened them up with colored pencils I did use.
.
Free Style Toons
.
"George" is a country boy drawn with help from Luke and Zack,
They wanted a fisherman wearing an old ragged straw hat.
They directed me on nose, lips, and chin size as we drew along,
The freckles and whiskers were a bit of their touch so strong.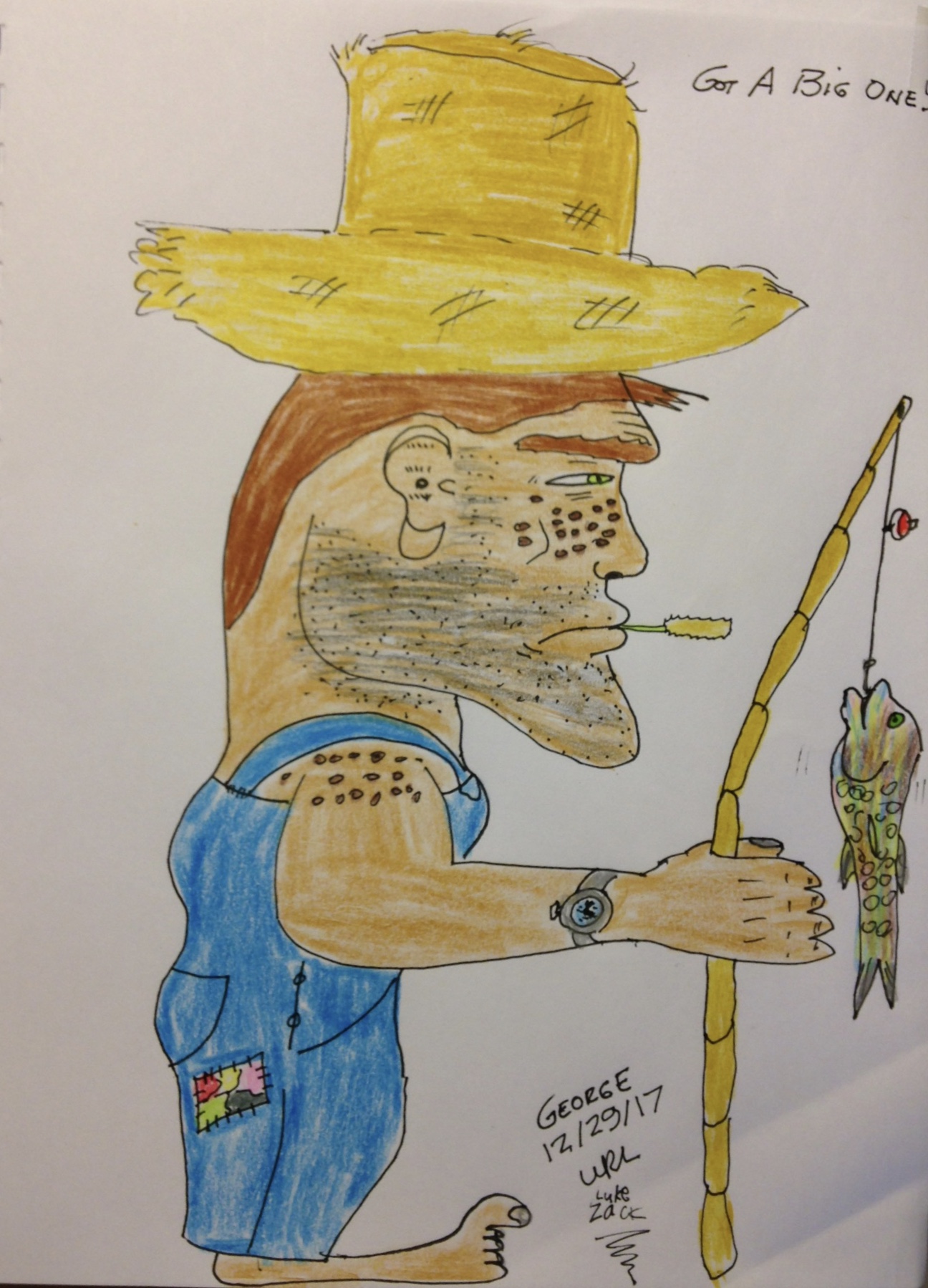 .
"Provo" is a guy I remembered from a movie called "Green Beret",
Who wanted a Vietnam landmark named after him some day.
I recall he was so proud when they showed him "Provo's Privey",
And especially when he said "now that name really sings to me."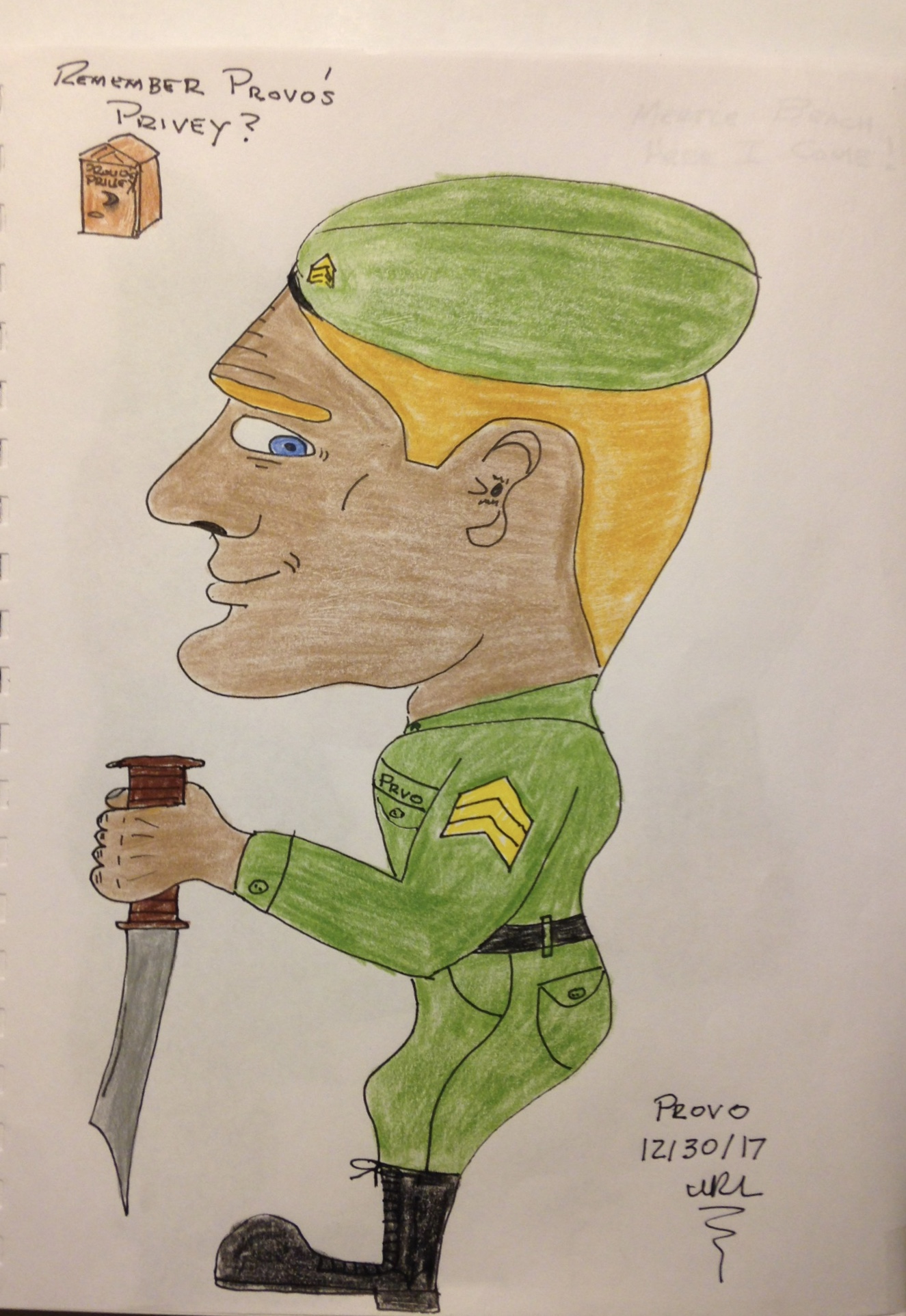 .
"Abilene" is a young man walking his dog in the neighborhood,
His dog has just dropped a big load on the ground like he should.
He is wondering if he should pick up the stuff in a plastic bag,
Or just look up and then mosey along singing a song of the Hag.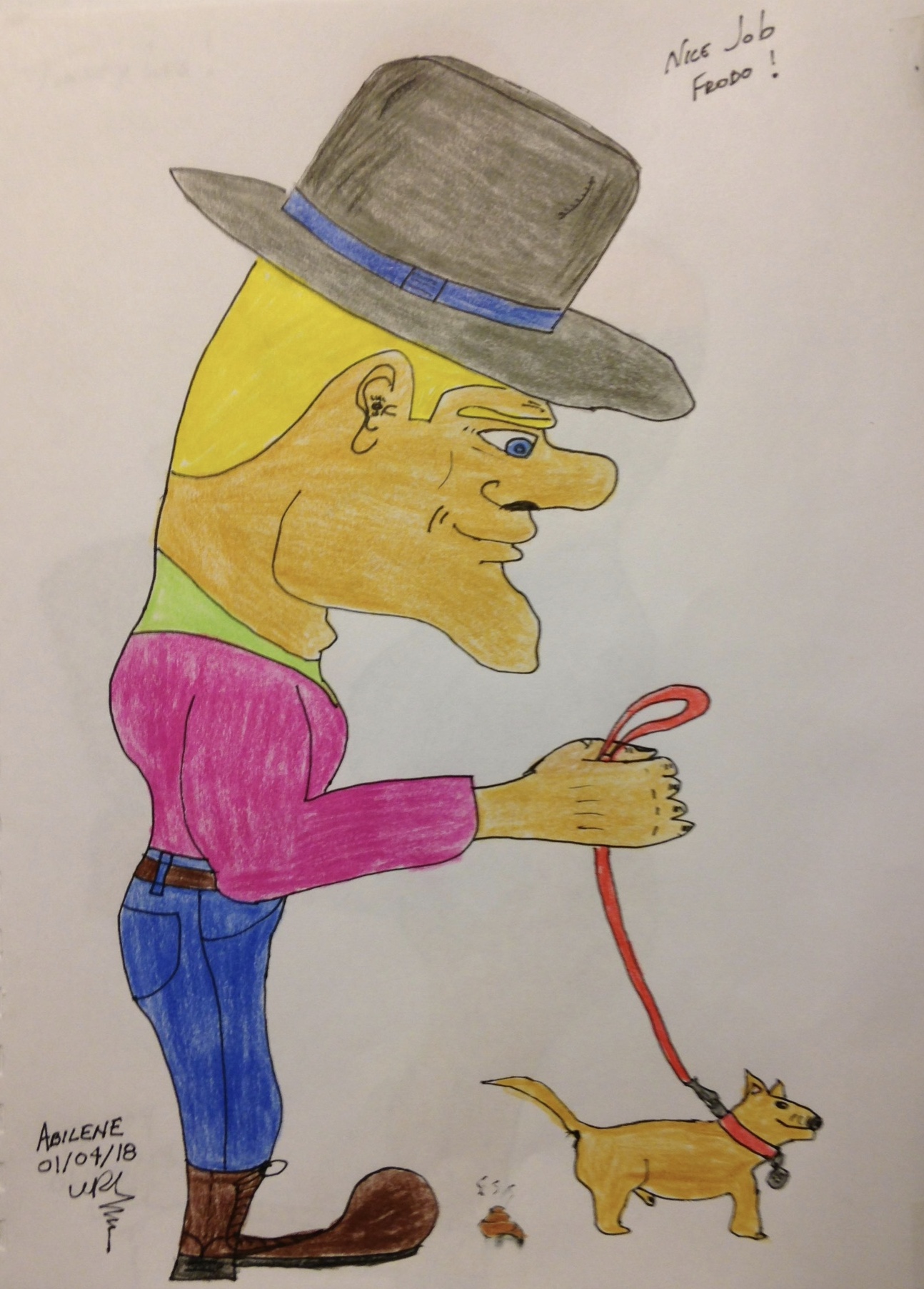 .
"Freddy" just got a big deep fried turkey leg at the tristate fair,
He has just taken a bite off the side of that leg while out there.
We saw old Freddy walking around while out there one year,
When 'Misques And The Cuties' were dancing with much care.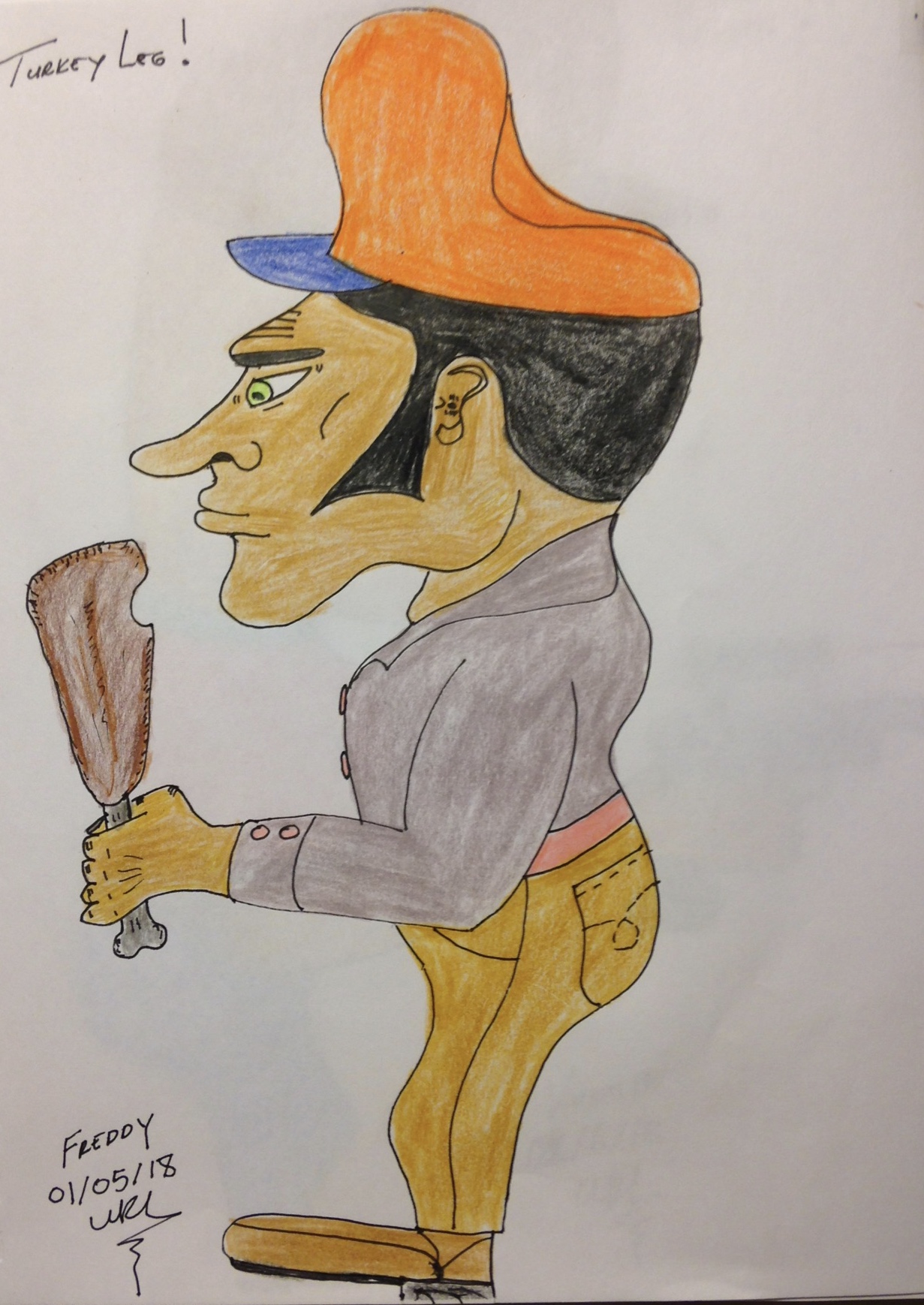 .
"Whambo" is a young kid I saw once playing paintball so fun,
With a fancy pistol with a laser scope he used out on the run,
To shoot opponents with little balls of colored paint to mark,
His opponents when he hit them while playing at that park.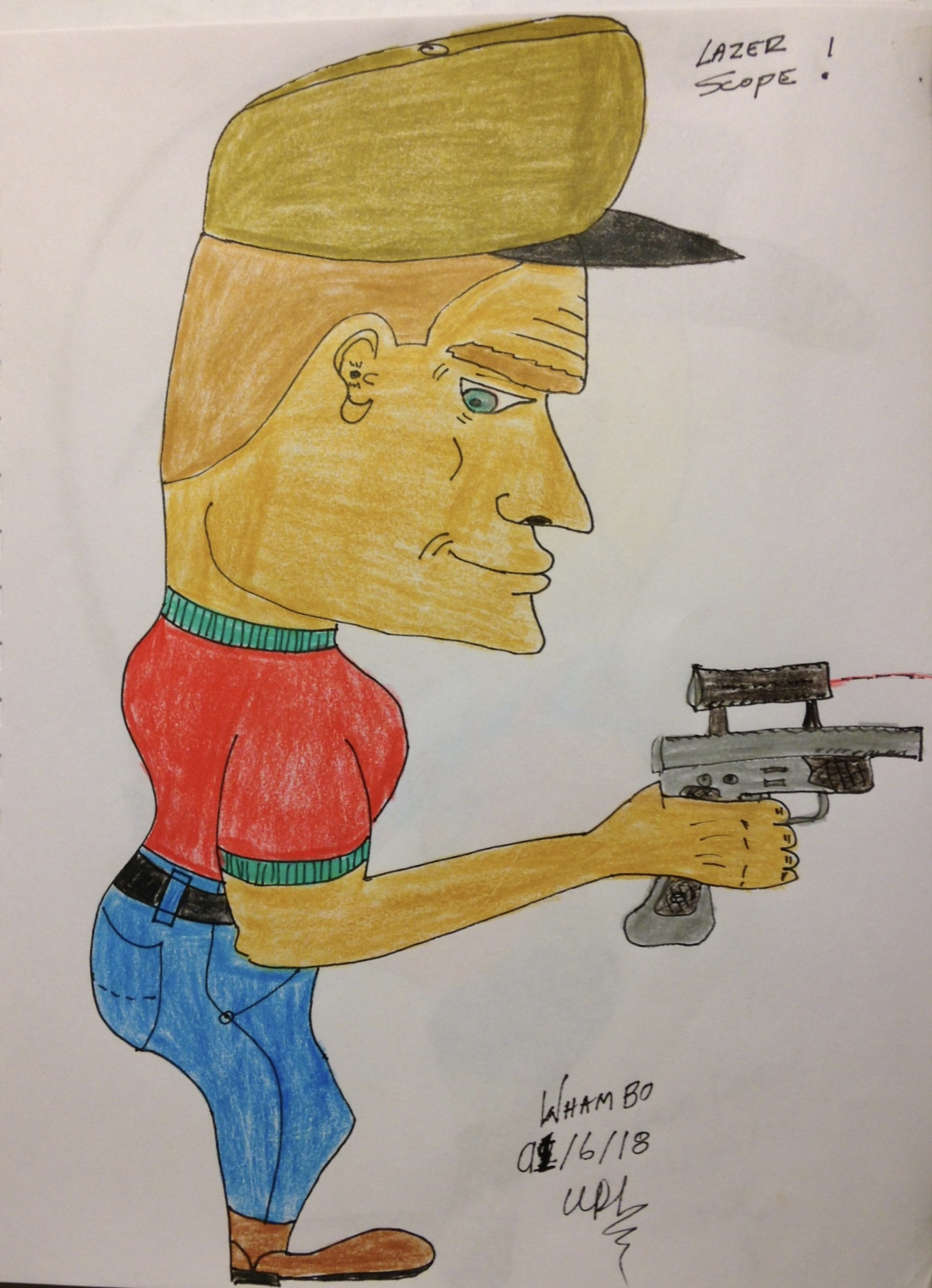 .
"Lash Larue" is a cowboy I remember from old comic books,
That used a whip to grab guns from hands of bad men he took.
I recall that he always wore black in those times way back then,
So I made him colorful for these loose stylish toons my friend.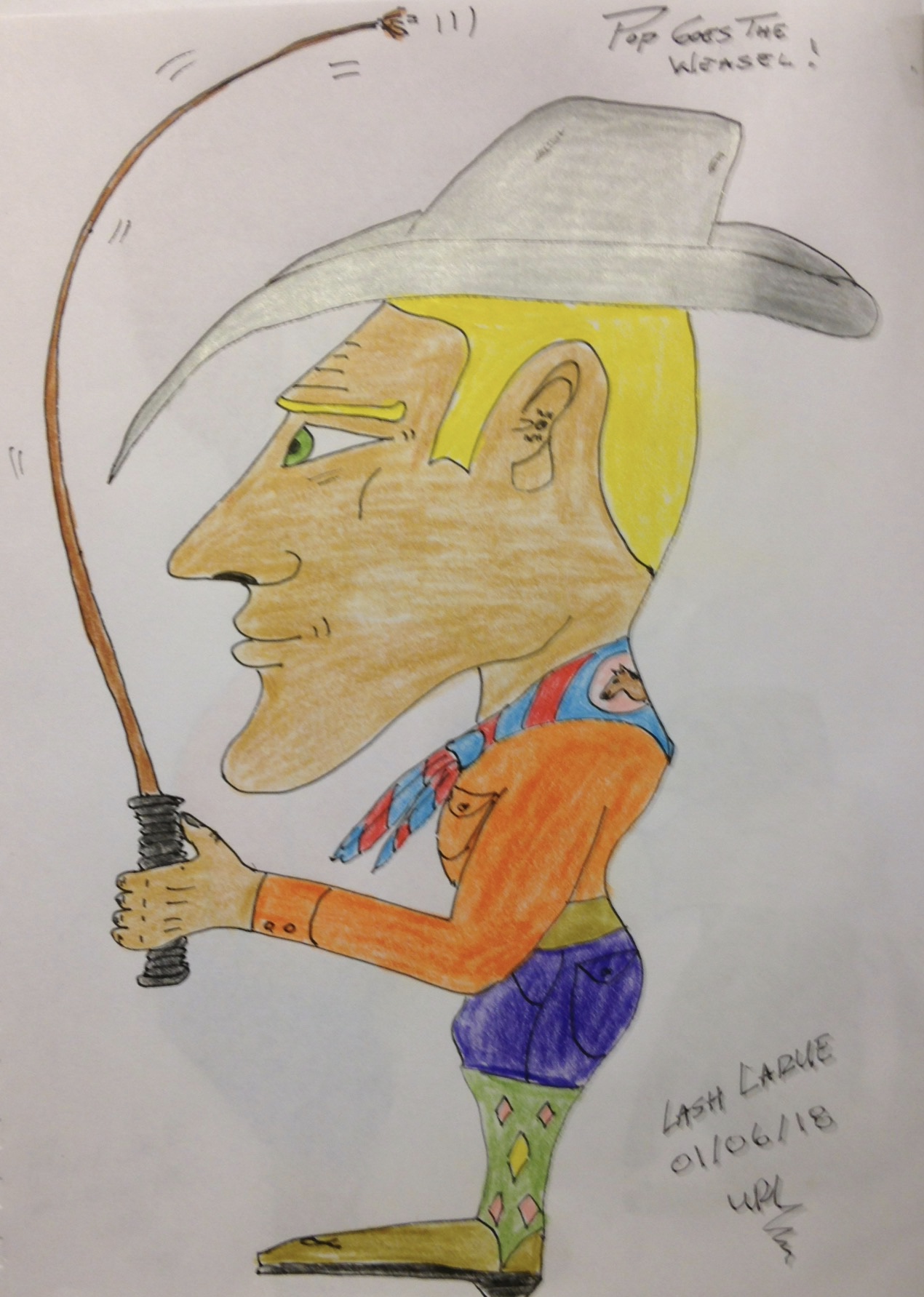 .
"Billy Jack" was on a TV show that I remember from way on back,
He had a little Indian in him and he liked to scratch dogs necks,
His dog liked it a lot and sometimes his back paw did really pump,
As I guess he thought he was scratching himself on the rump.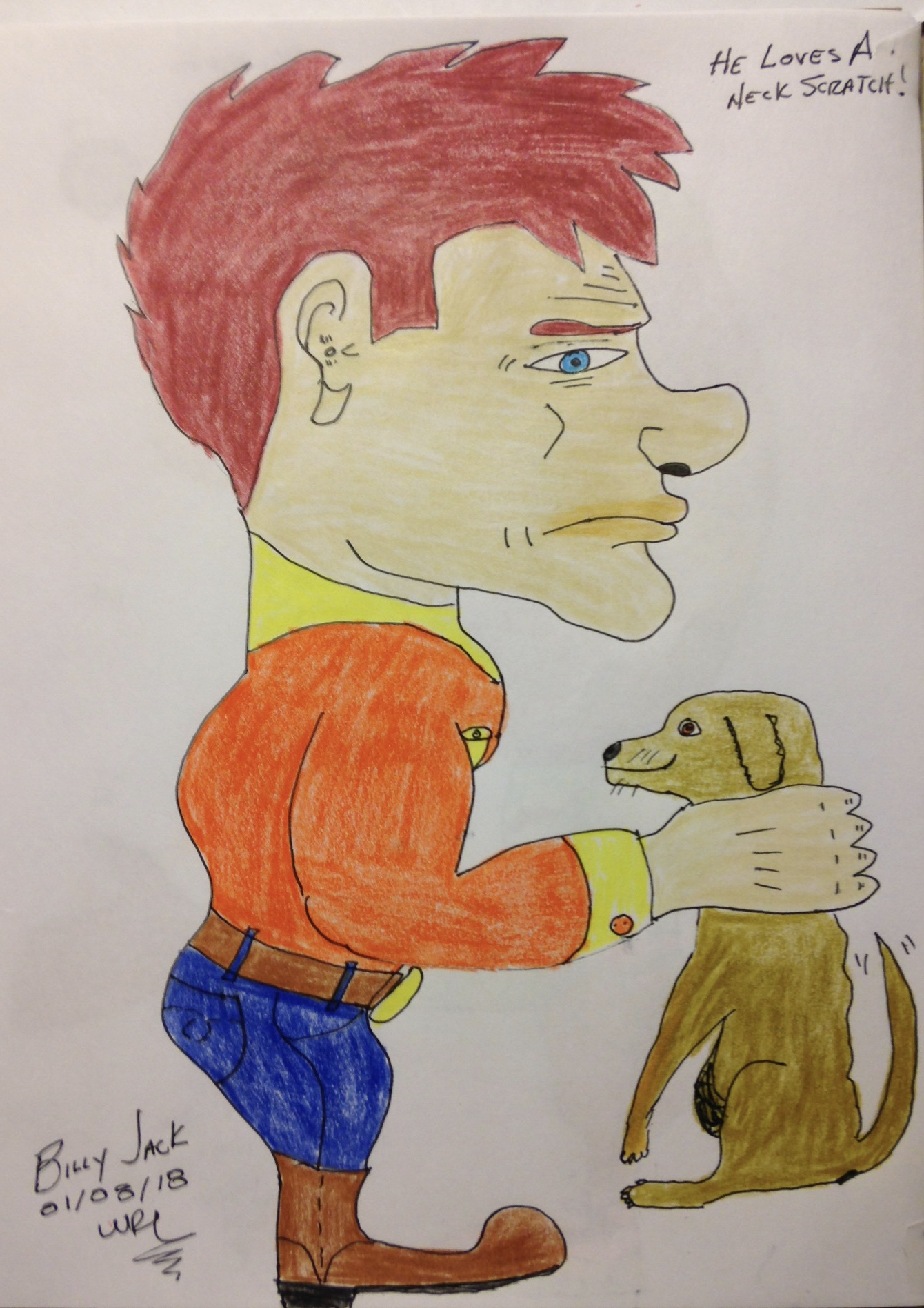 .
"The Ref" is that guy we see at the start of new football games,
As he flips a coin up as one team calls heads or tails by name,
To decide who gets the ball first when the ball does get kicked,
I dressed him up a little to look better as they move the sticks.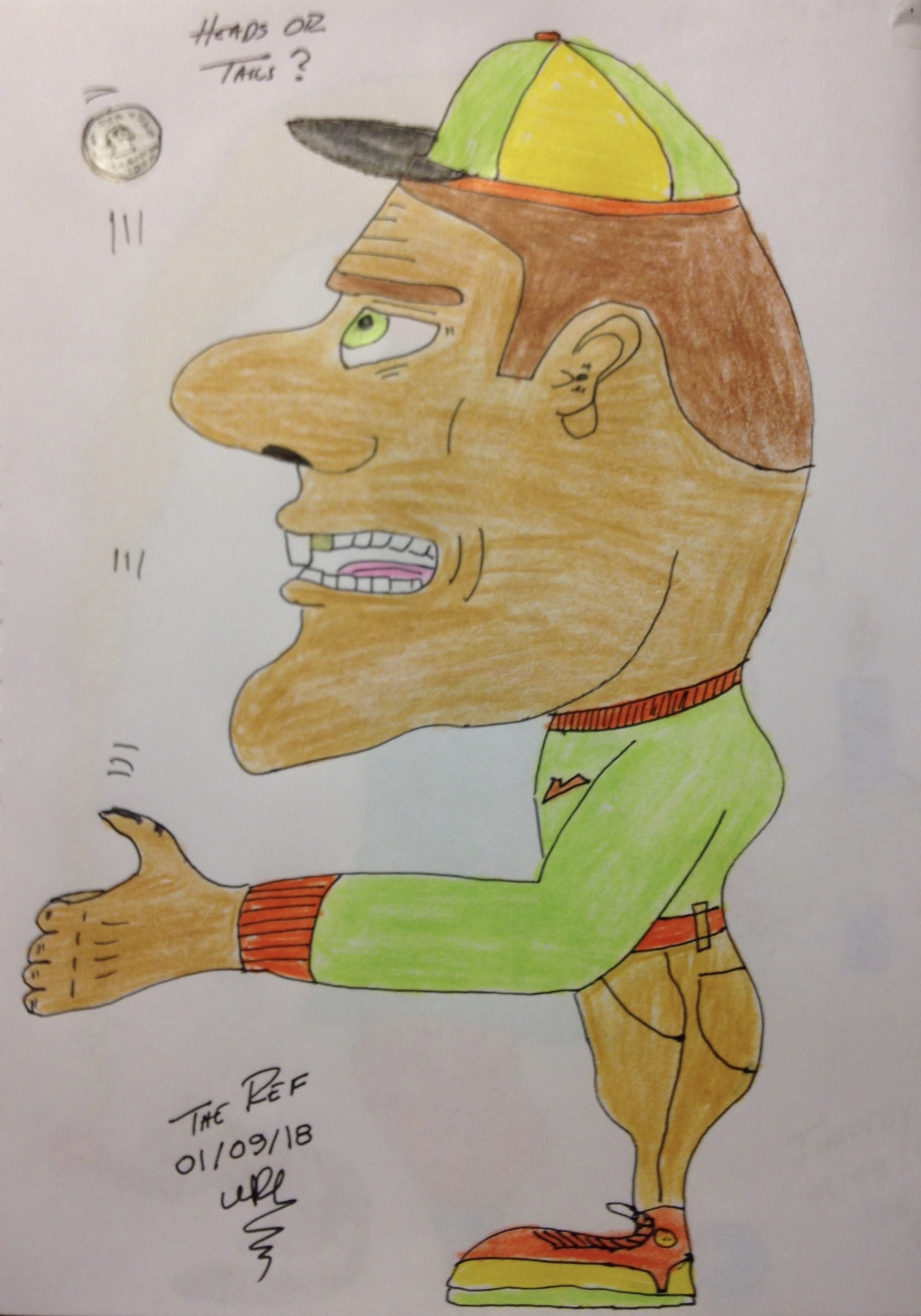 .
"Timothy" is a guy from the 1800's using a candle to hunt,
For his cute little brown fluffy kitty cat that is kind of a runt,
I think that night cap he wears there looking for that kitty cat,
Is much too long to feel him playing right behind where he is at.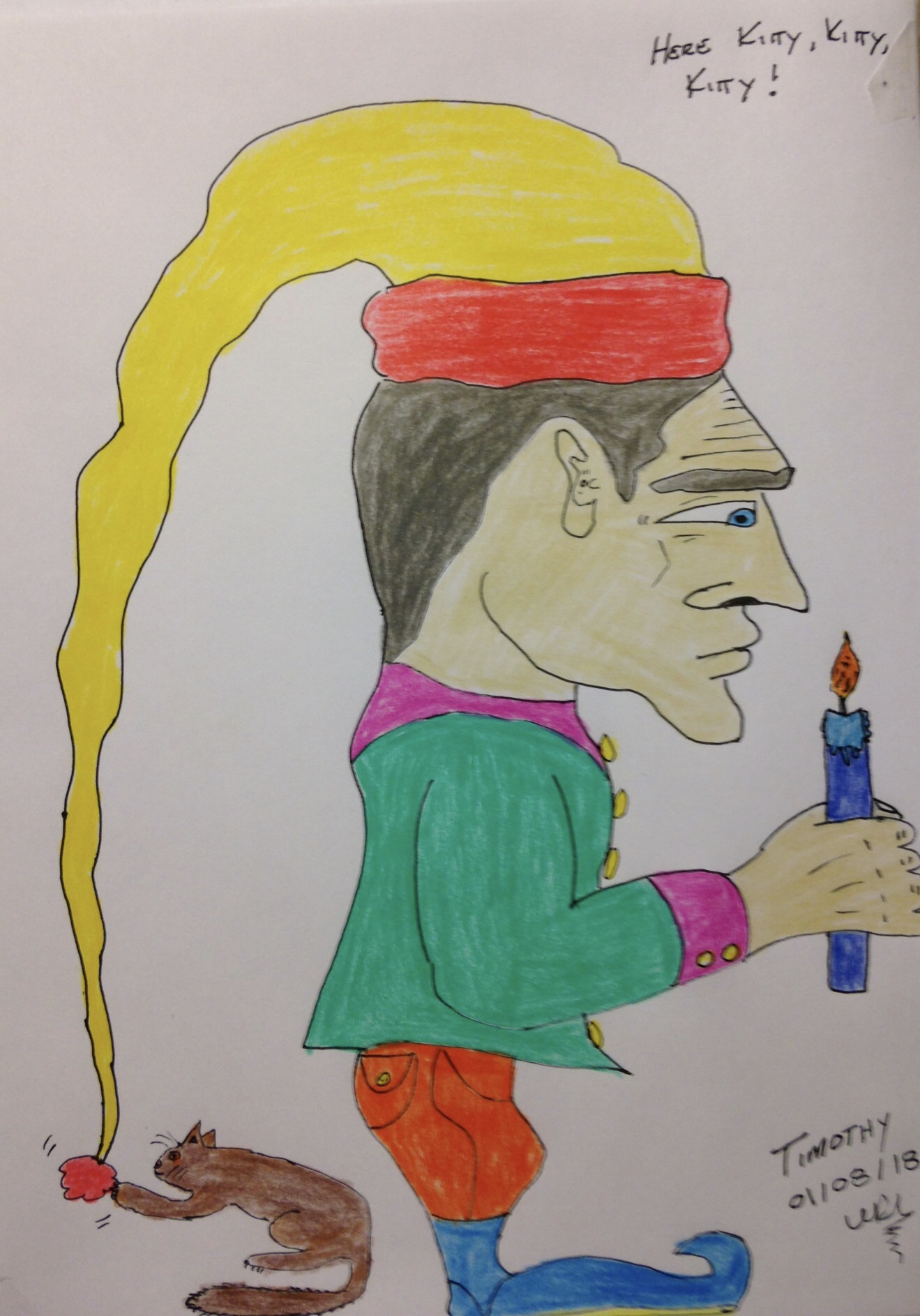 .

William is old Hawg Jaw while serving at Fort Gordon USA,
My buddies and I all got a great pass to last for three days.
So I rented a car and we all headed on down to Myrtle Beaches.
I recall we had a good time watching all the Georgia peaches.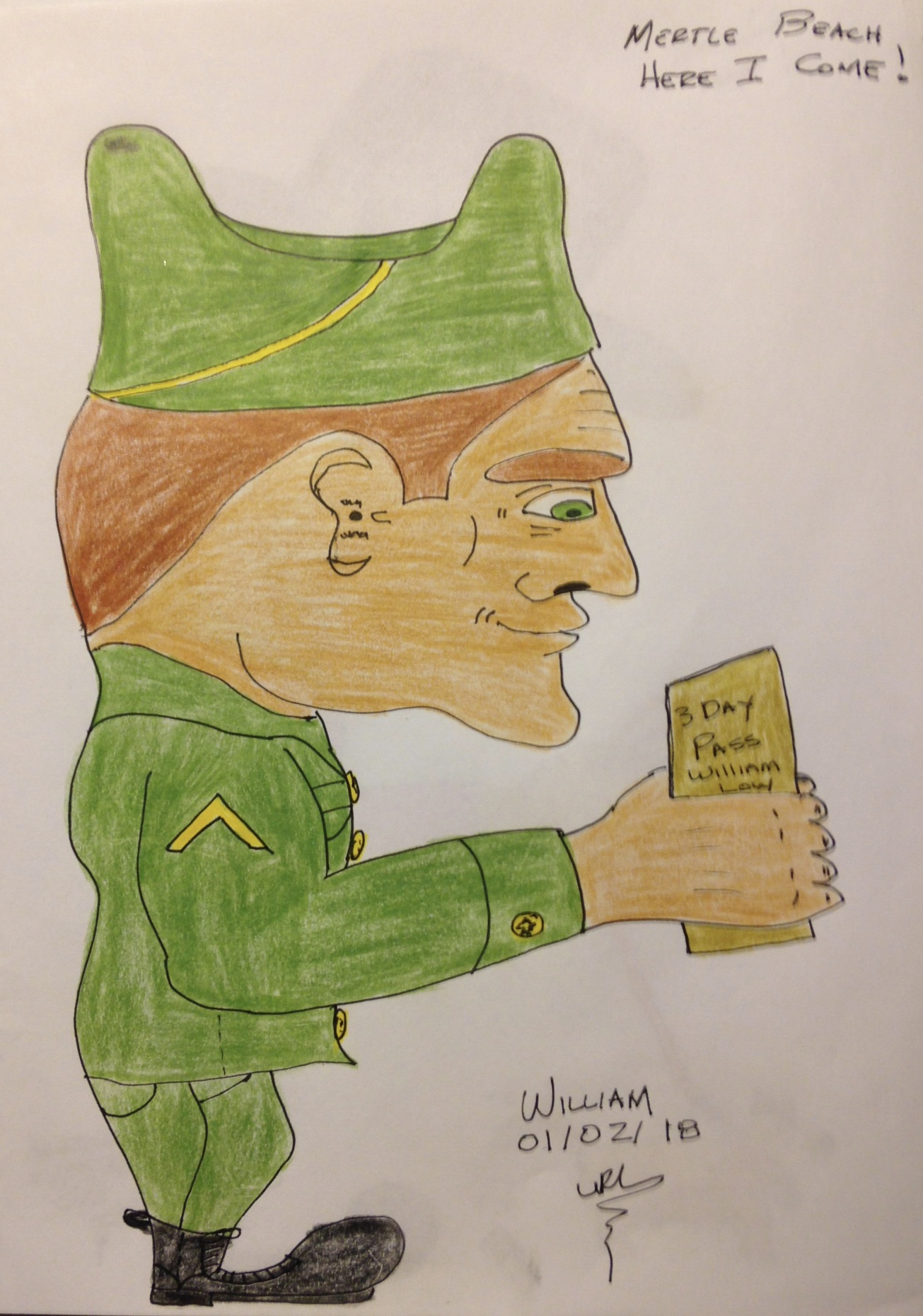 .
By Bill
.
Thanks for reading Free Style Toons,
Bill