Bait Fishing Then Versus Now
.
My Dad was a fisherman there most certainly is no doubt,
And I fished a whole lot with him as we were out and about.
We fished in our home area lakes near Phillips quite a lot,
And on our vacations in Sulphur Springs area so very hot.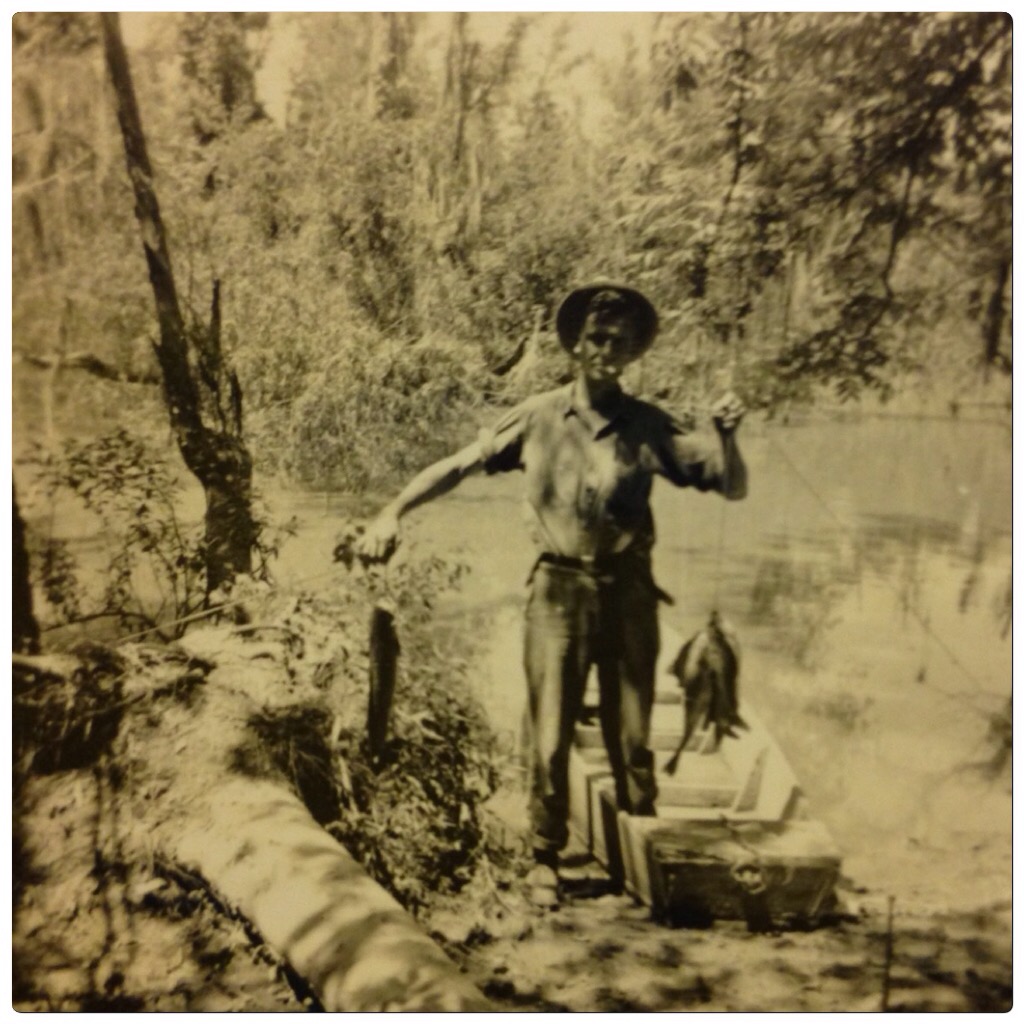 Dad fishing as a young man near Onalaska, Texas.
..
Bait Fishing Then Versus Now
.
On Friday morning as he headed out walking to his work site ,
Dad would tell me to dig some worms after school as we might,
Go fishing Saturday morning at McClellan Lake for the day,
So I would grab a spade fork and a can and head out that way.

Best tool for digging worms.
.
I had a spot at a swamp area not to far from our Phillips home,
With rich soil that stayed damp all the time where I did roam.
In thirty minutes, I had dug a hundred large night crawler worms,
Free for the taking and was headed home as they did squirm.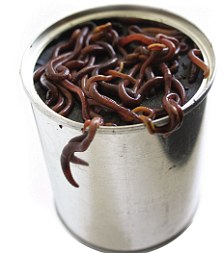 Squirm on, oh can full of worms.
..
Now as we go fishing, we stop by Walmart on the way to our spot,
And grab two boxes of earthworms at about $3.50 a shot
The 18 count worms are scrawny and thin from an ice box there,
And sometimes the worms have turned to mush with poor care.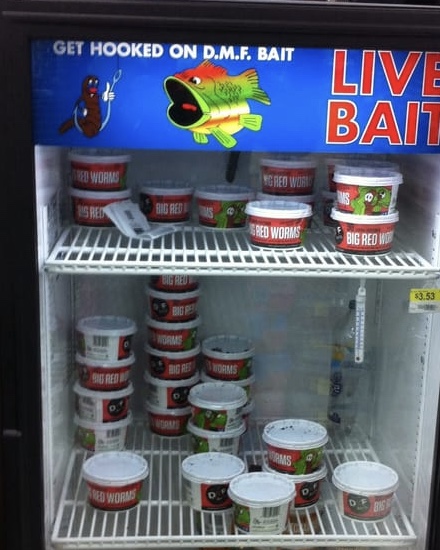 Little red wigglers are not as good as big old night crawlers.
}
.
We sometimes used crawdads for bait when we ran a trot line,
There was a small stream of lawn seepage water on down behind,
Our home full of big crawdads in several deep holes so very fine,
Where we seined out a 100 crawdads there in a very short time.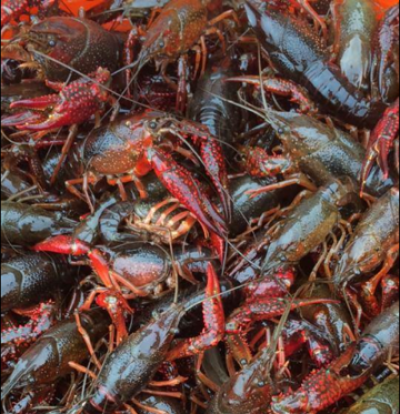 That ought to be enough for trotline bait.
.
Now, I don't even think you can find bait crawdads for sale,
Although they raise a lot of them for restaurants for meals,
I guess there's not much interest for them as trot line bait.
So we go to Walmart and buy beef liver which works great.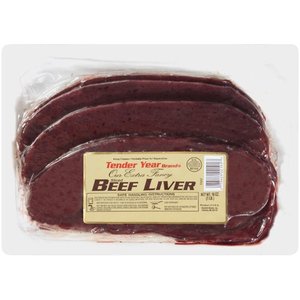 Beef liver is nasty to work with, but it gets the job done.
When we fished in Sulphur Springs we used live minnows,
For bass and crappie bait when we fished at lakes on the go.
My granddad had a glass minnow trap we took to area creeks,
We crumbled a cracker inside and set it under water so sleek.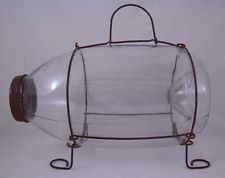 Grandad's minnow trap worked well.
.
We left that minnow trap there for a hour or so working for us,
When we came back we had caught 100 minnows with no fuss.
We transferred them to our minnow bucket with some ice chips,
And headed out to the lake with a batch of minnows for our trip.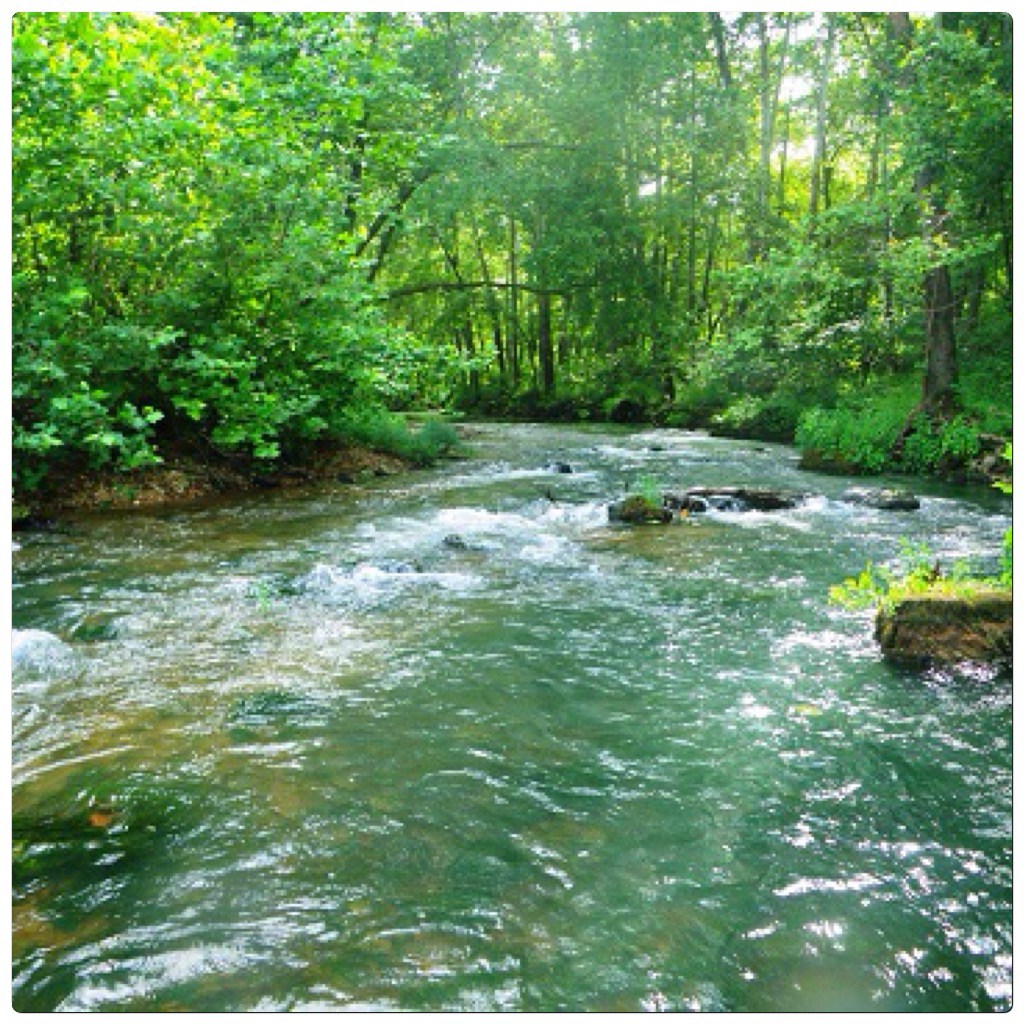 We trapped a lot of minnows out of Butler Creek.
.
These days, we must scout around and find a special sport shop,
Specializing in minnow sales with aerated ponds for their crop.
Then we buy three dozen minnows for $2 a dozen for our bait,
Thinking we should have hit the fish market for salmon steaks.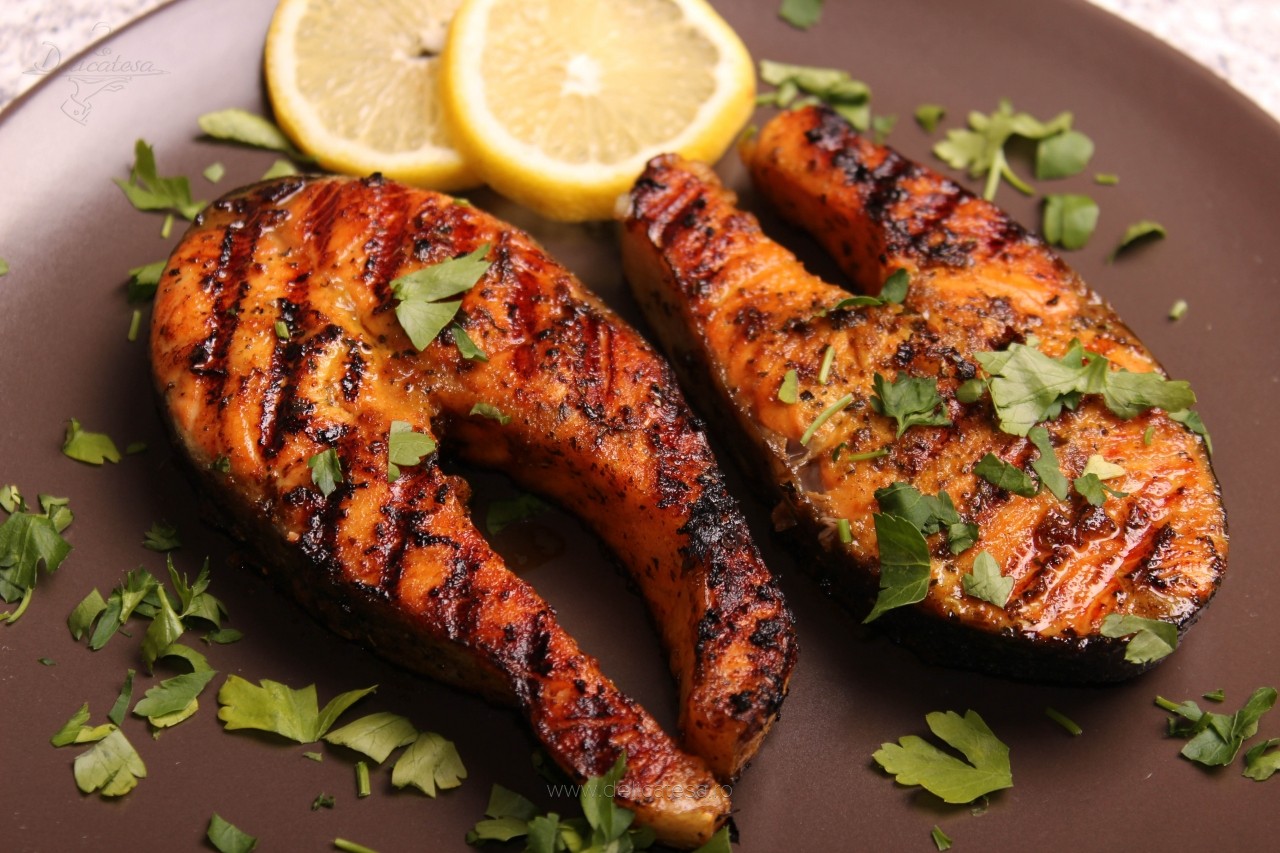 Two salmon steaks are about the same price as six dozen minnows.
.
To dig your fishing worms today, a permit is probably needed,
As nothing is free since the commercializing has succeeded.
There is likely some kind of license required to trap minnows,
To prevent us from getting anything free living fast on the go.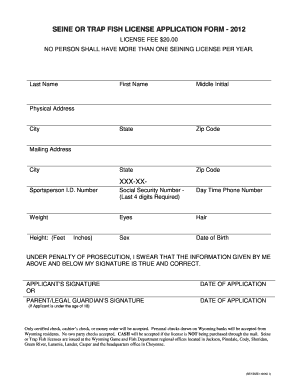 I guess there is a license required for trapping minnows? 
.
So to enjoy all the free things in life we always took for granted,
We must dig deep and pay now out the nose seeming so slanted.
I miss those good old days when we could enjoy our resources,
That nature put out there so we could utilize the free sources.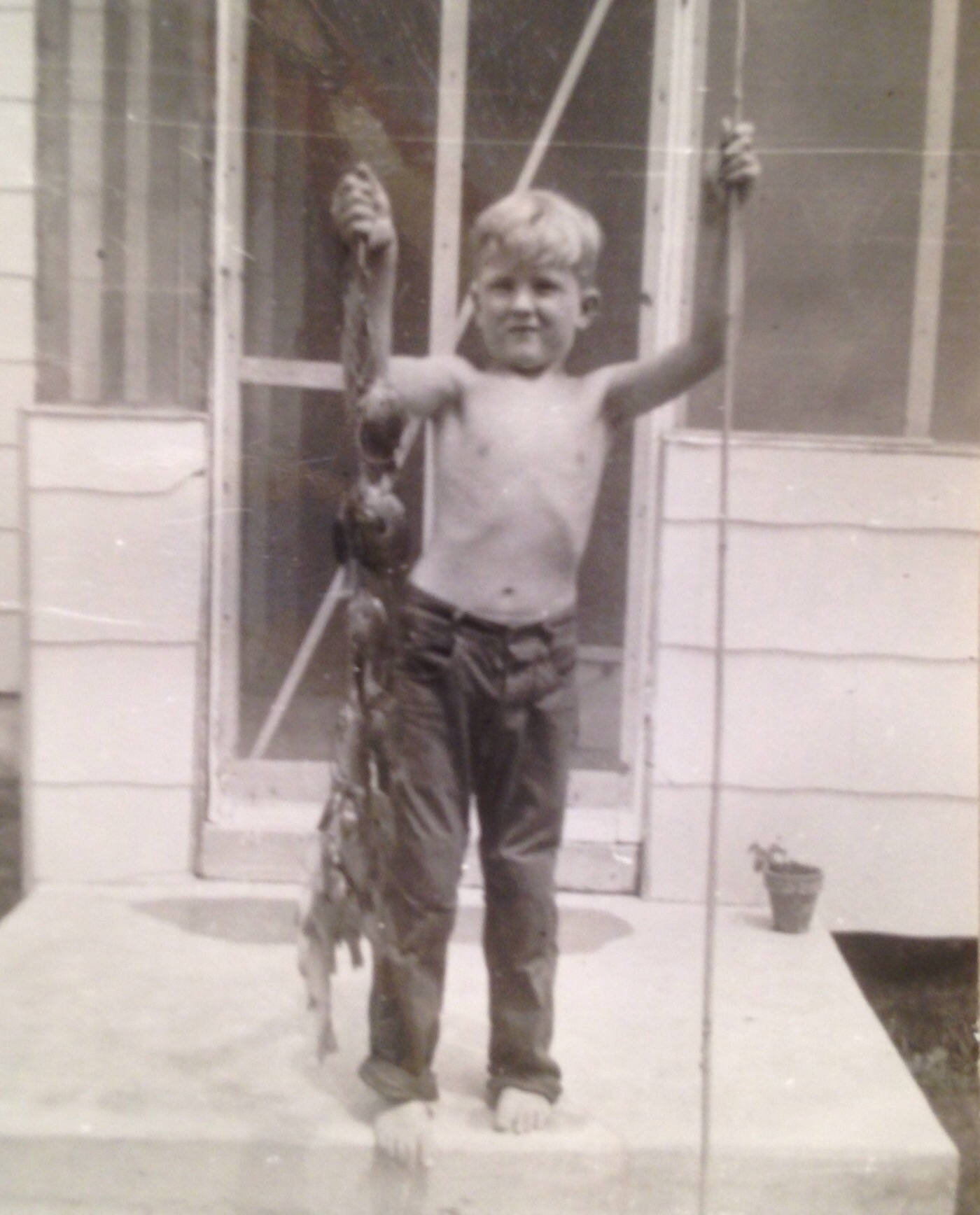 I dug worms in Sulphur Springs too.
.
By Bill
.
Thanks for reading Bait Fishing Then Versus Now,
Bill