A Day In The Mountains
.
In the summer of 1997, we took a trip to Breckenridge,
To visit Dale and Sandy at their condo up on the ridge.
The scenery there in Summit County kept us in awe,
As we held a natural high from scenic beauty we saw.
.
A Day In The Mountains
.
Dale and I got a picture on the ridge near the condo,
As there was beauty standing there before we did go.
When I had been here before, everything was all white,
The summer is surely much better for seeing the sights.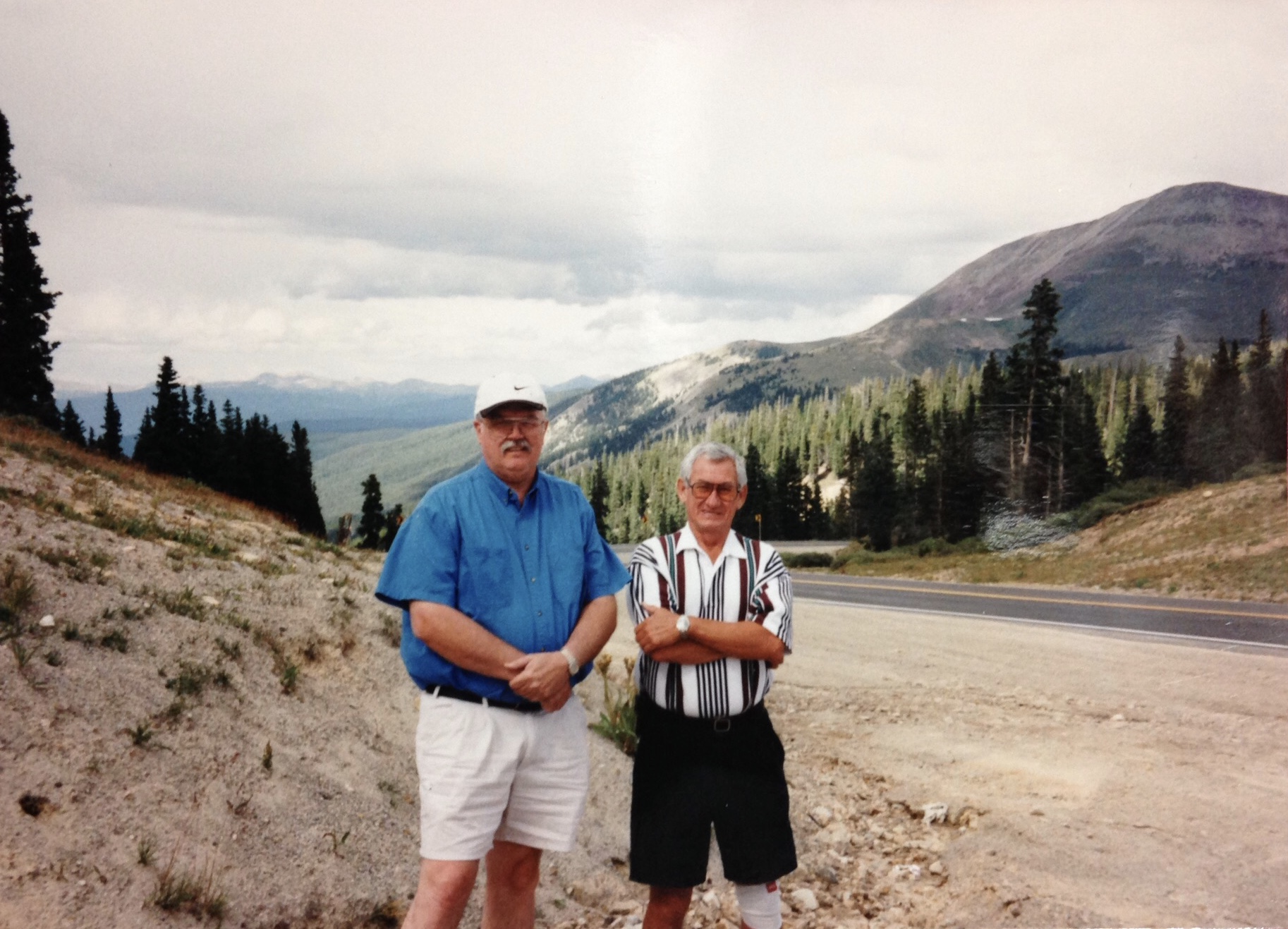 .
We headed on up the road with Dale driving real slow,
Soon we stopped in an area where the aspens did grow.
Dale and I got a picture there with the greens and yellows,
To grab a shot of the beauty behind two handsome fellows.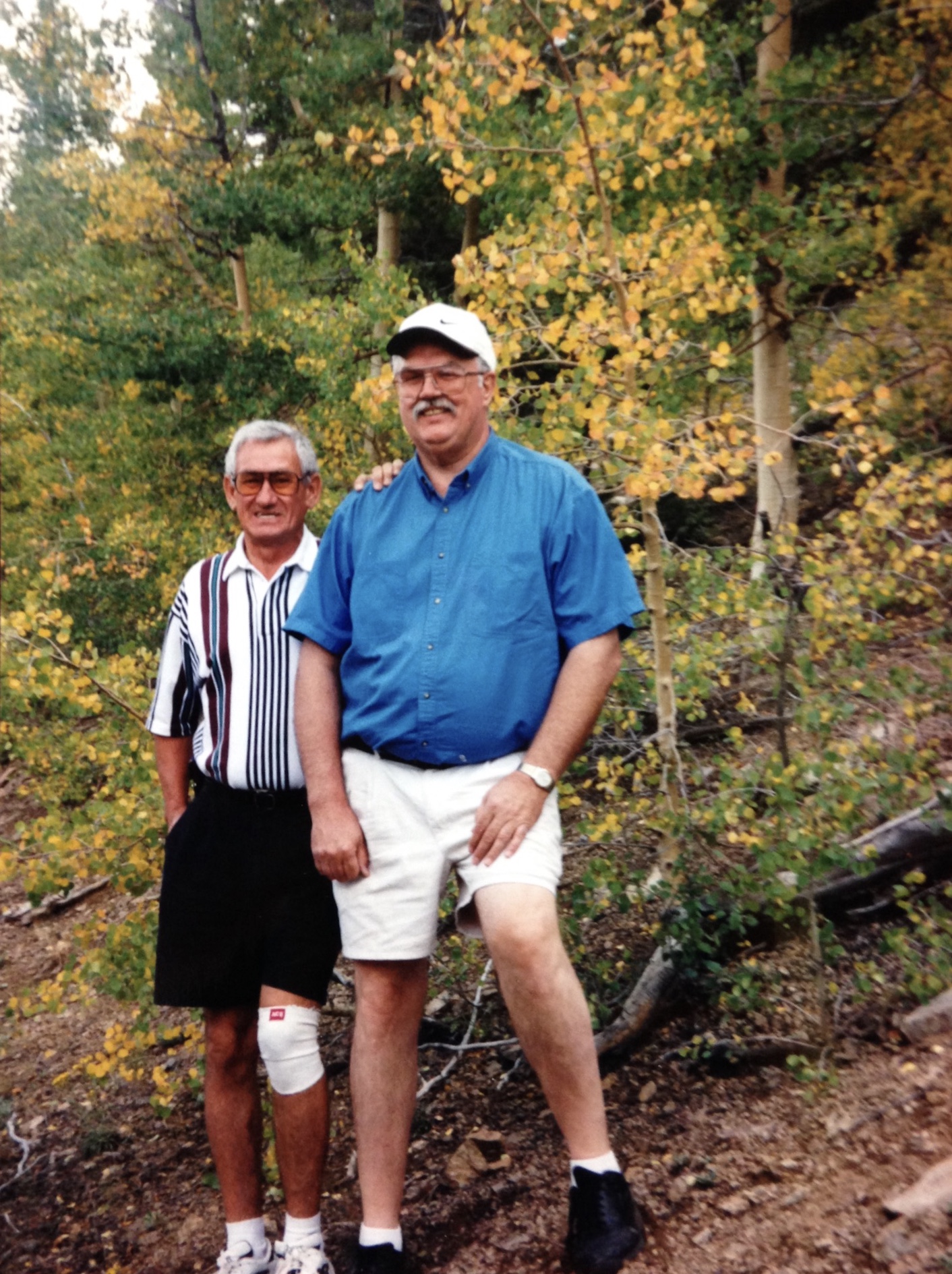 .
Pam and Sandy got out there and we got a picture of them,
And I must admit, the beauty was enhanced to a full ten,
As they looked so good in the colors with their big grins.
What a lovely time you have when you are with good friends.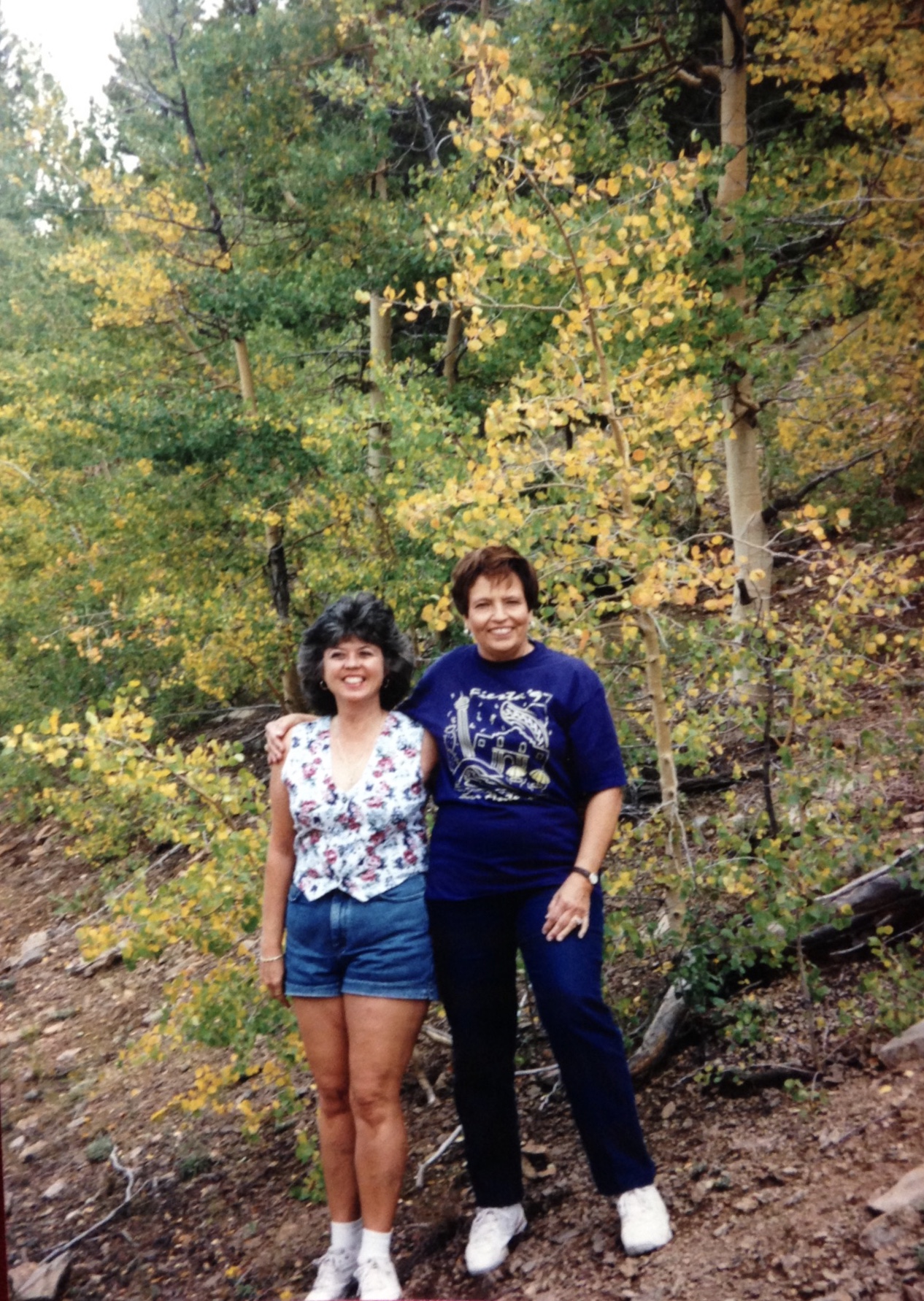 .
We drove up a bit higher and we found a cold mountain brook,
So we stopped right there and got out to take a quick look.
Dale got a shot of the girls and I standing on different sides.
As Pam knelt down to smell the flowers, I drifted so very high.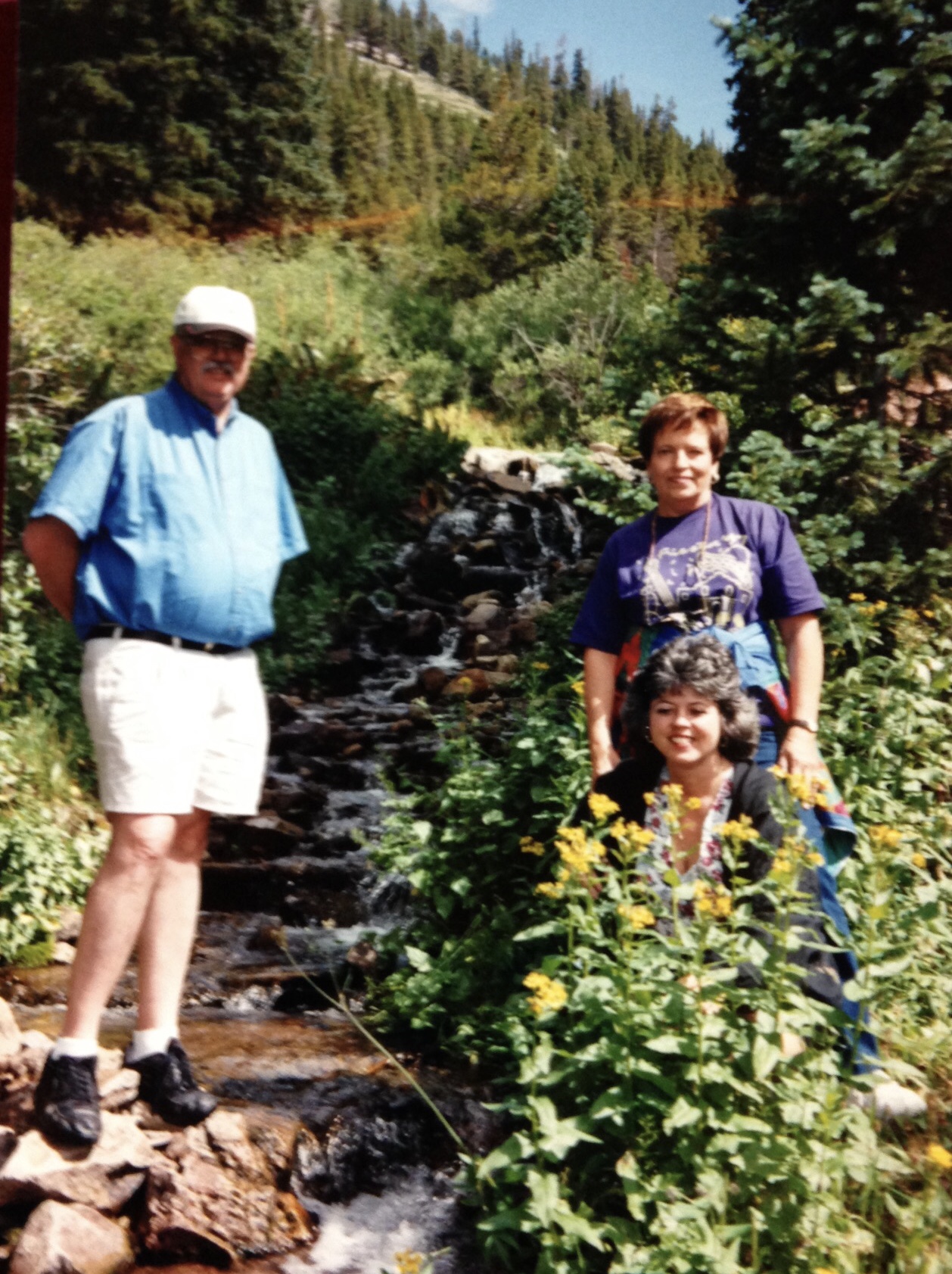 .
We got another shot of me holding both beauties so tight,
With a long row of pink flowers there behind us in sight.
If you look very closely in the grass there across the brook,
You can see a crouched beaver, but you really have to look.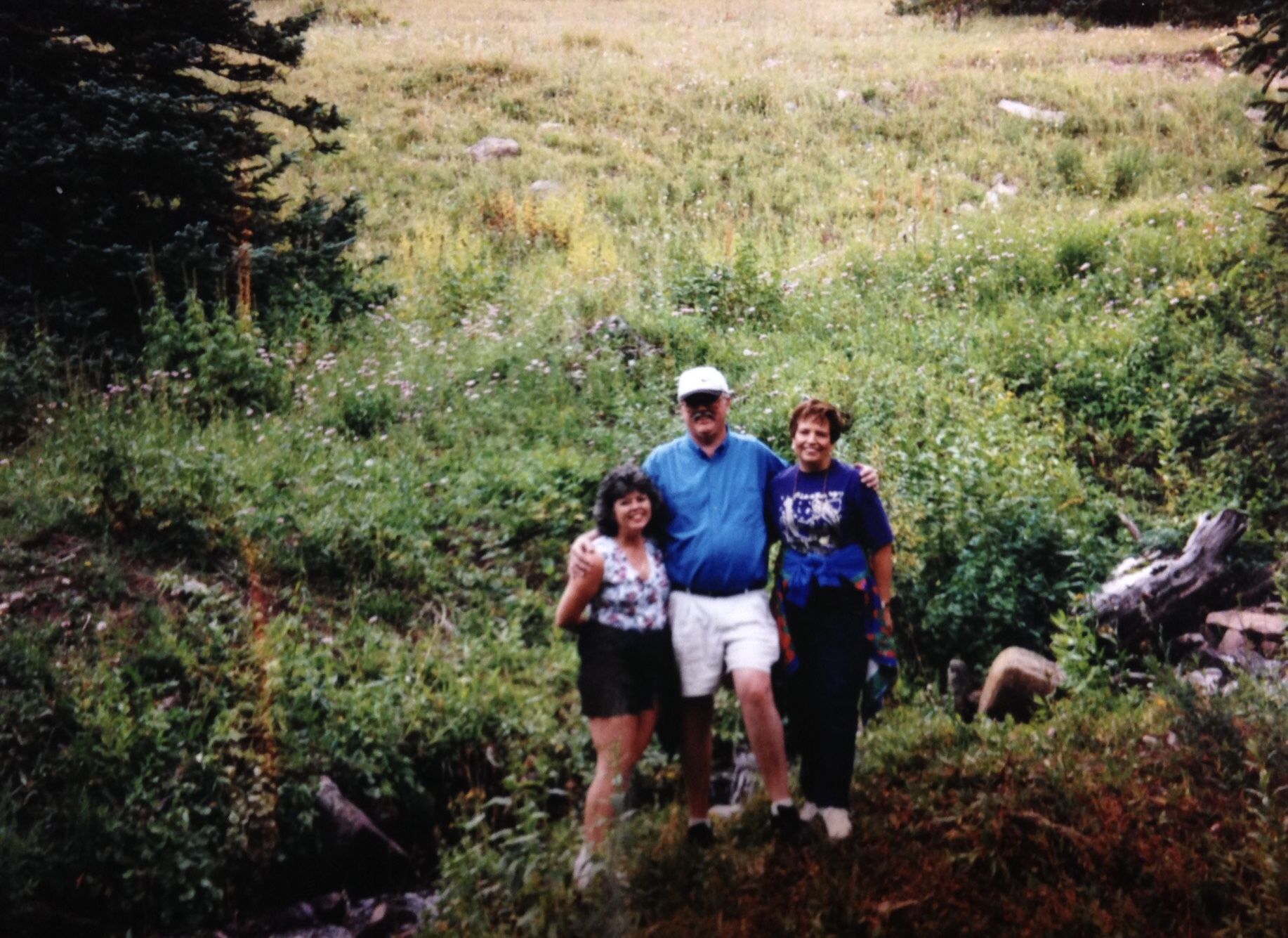 .
I got a shot of Dale and Sandy kneeling down in the grass,
Watching the small Brook Trout dart around so very fast.
Feeling so awesome enjoying the great outdoors that day,
We stayed a while admiring the views and went on our way.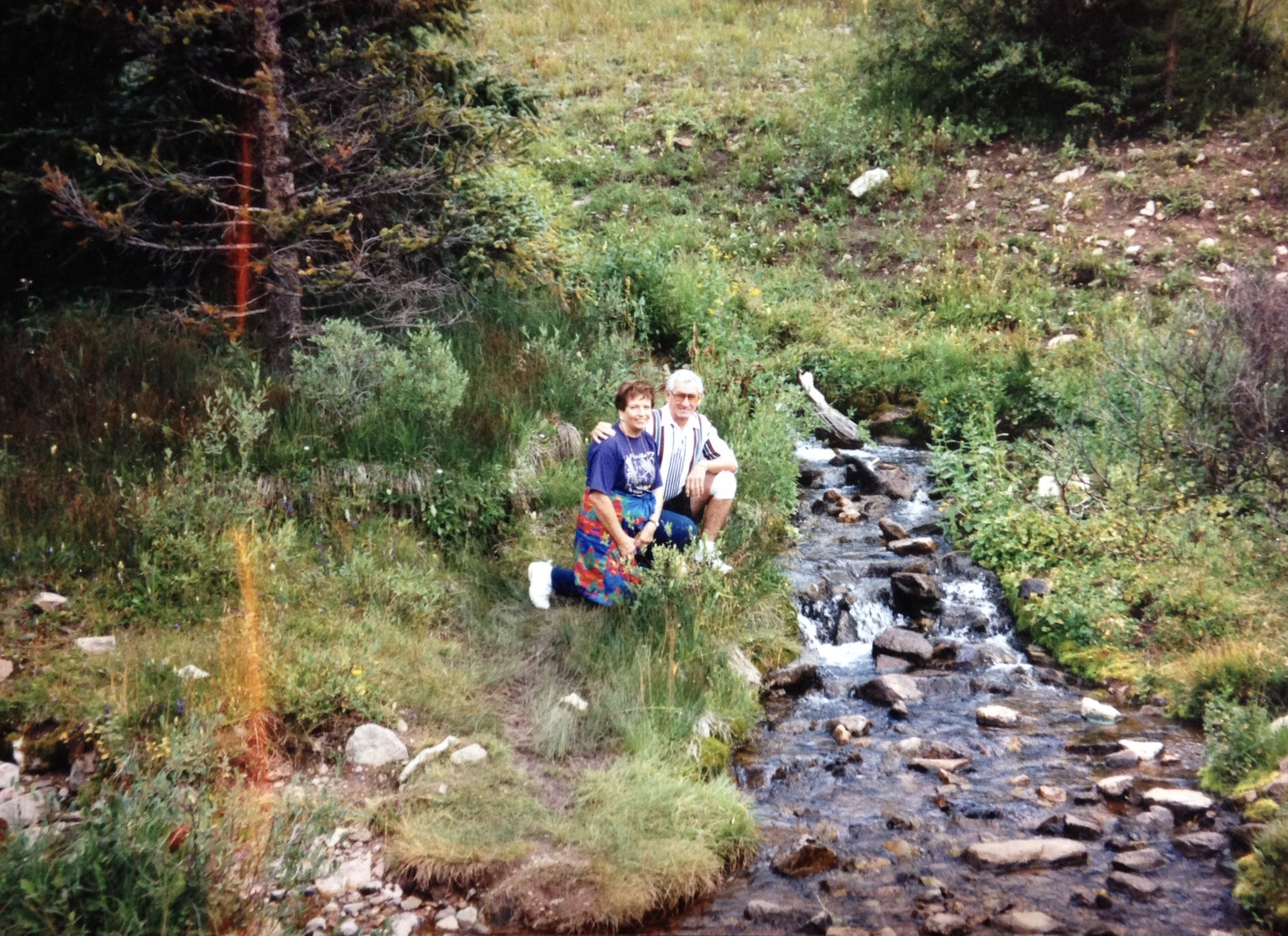 .
We found a large tank as we traveled the mountain dirt road,
A sign said it was on an old railroad, then rebuilt there so old,
As a starting point for a 14,000 foot plus peak hiking trail,
Called Baker's Tank Trail that was recently climbed by Dale.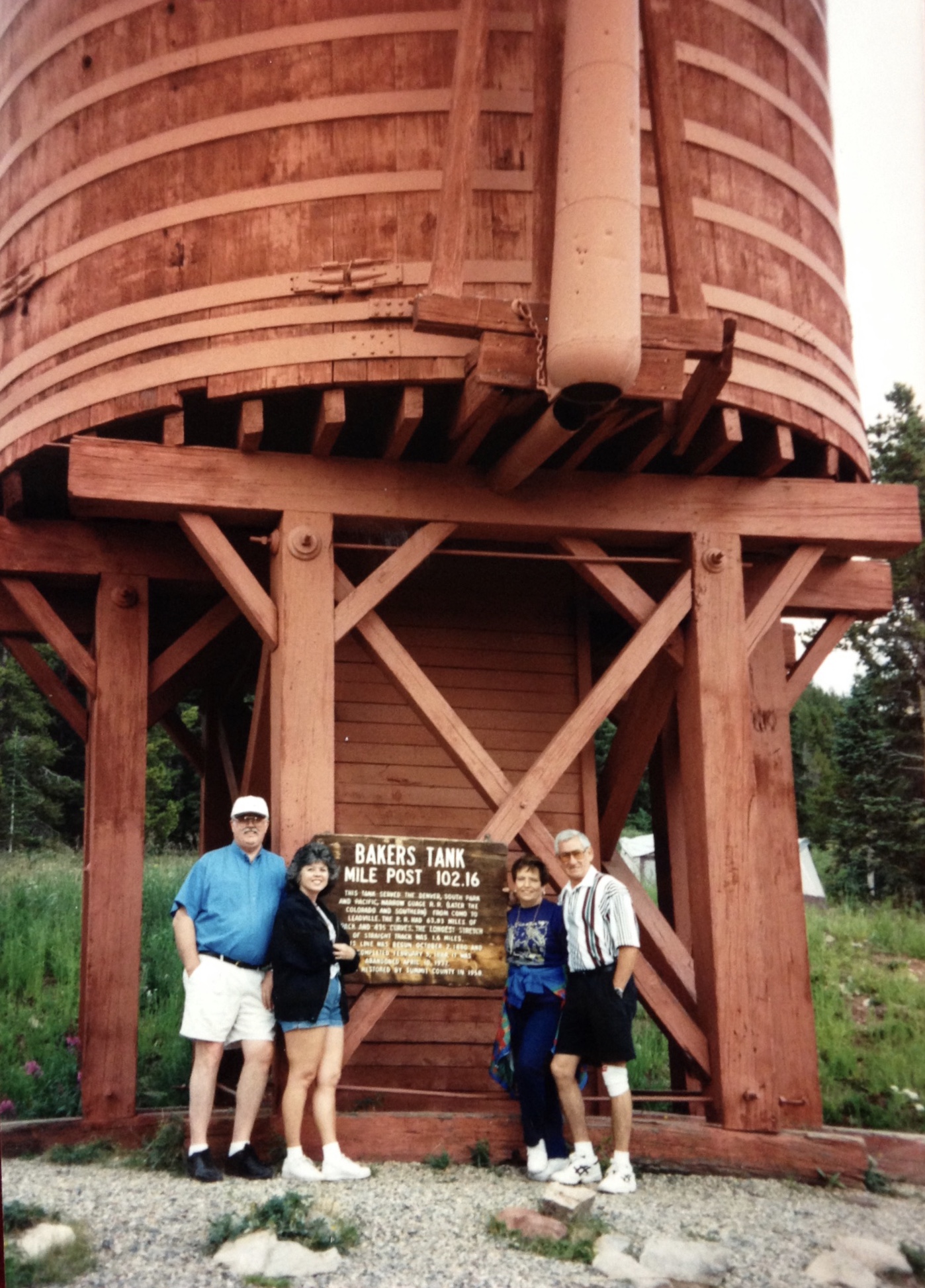 .
We traveled higher up the road to a very breath taking view,
And pulled over there to take a Mountain View picture or two.
Pam and Sandy stood out on the edge overlooking that scene,
And I took a picture that is the most magnificent I have seen.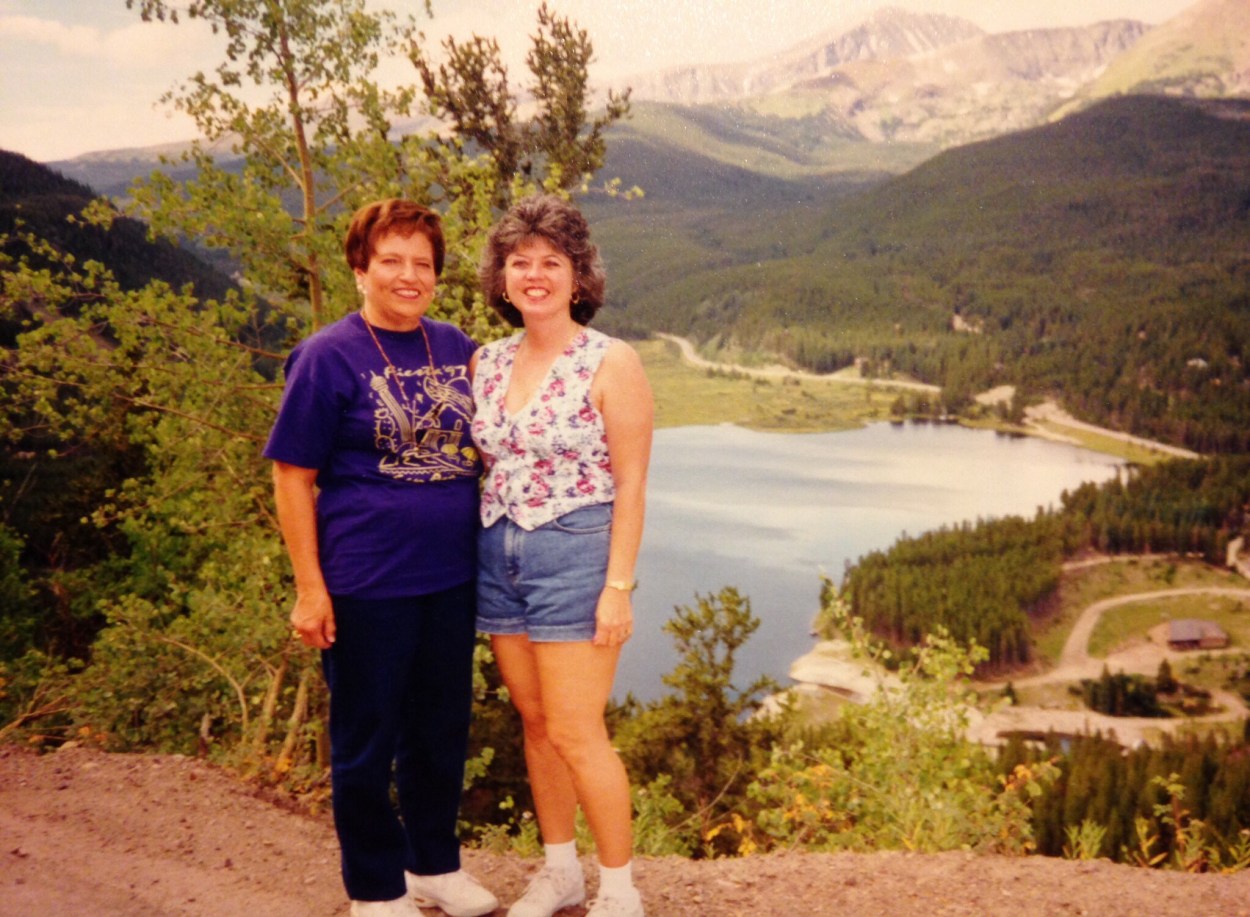 .
I got out there with the girls and Dale took the girls and I then,
At another angle behind some rocks looking on back at him.
It was quite a panoramic shot, but it just wasn't quite as good,
As the first shot I took of the girls alone out the in the woods.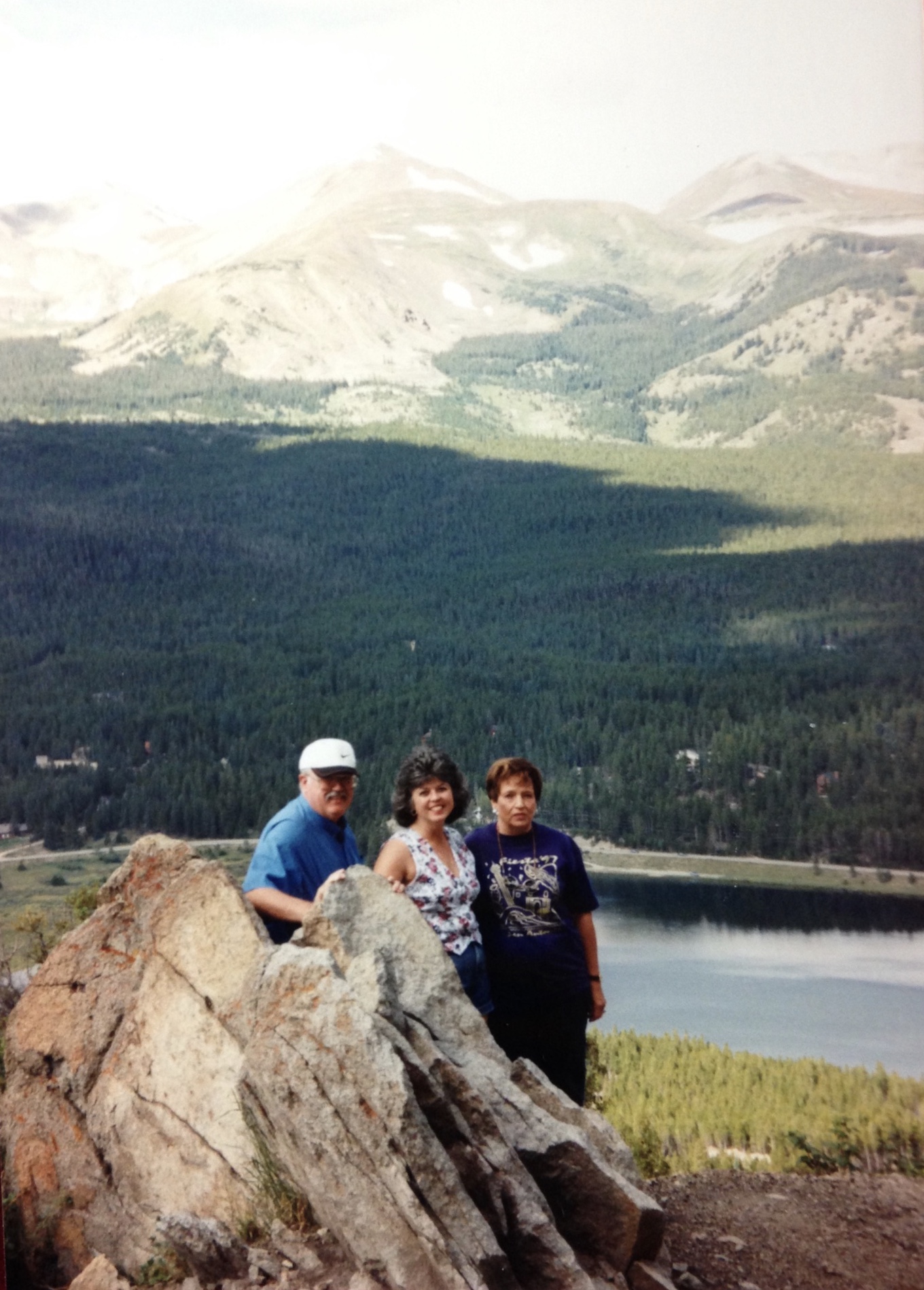 .
We went on up the mountain and came to a big sign there,
So we got a picture of Pam and Sandy with very much care,
The girls put on their jackets as it was cooler in the high air,
Oh, Dale said he climbed both the peaks on the sign, I swear.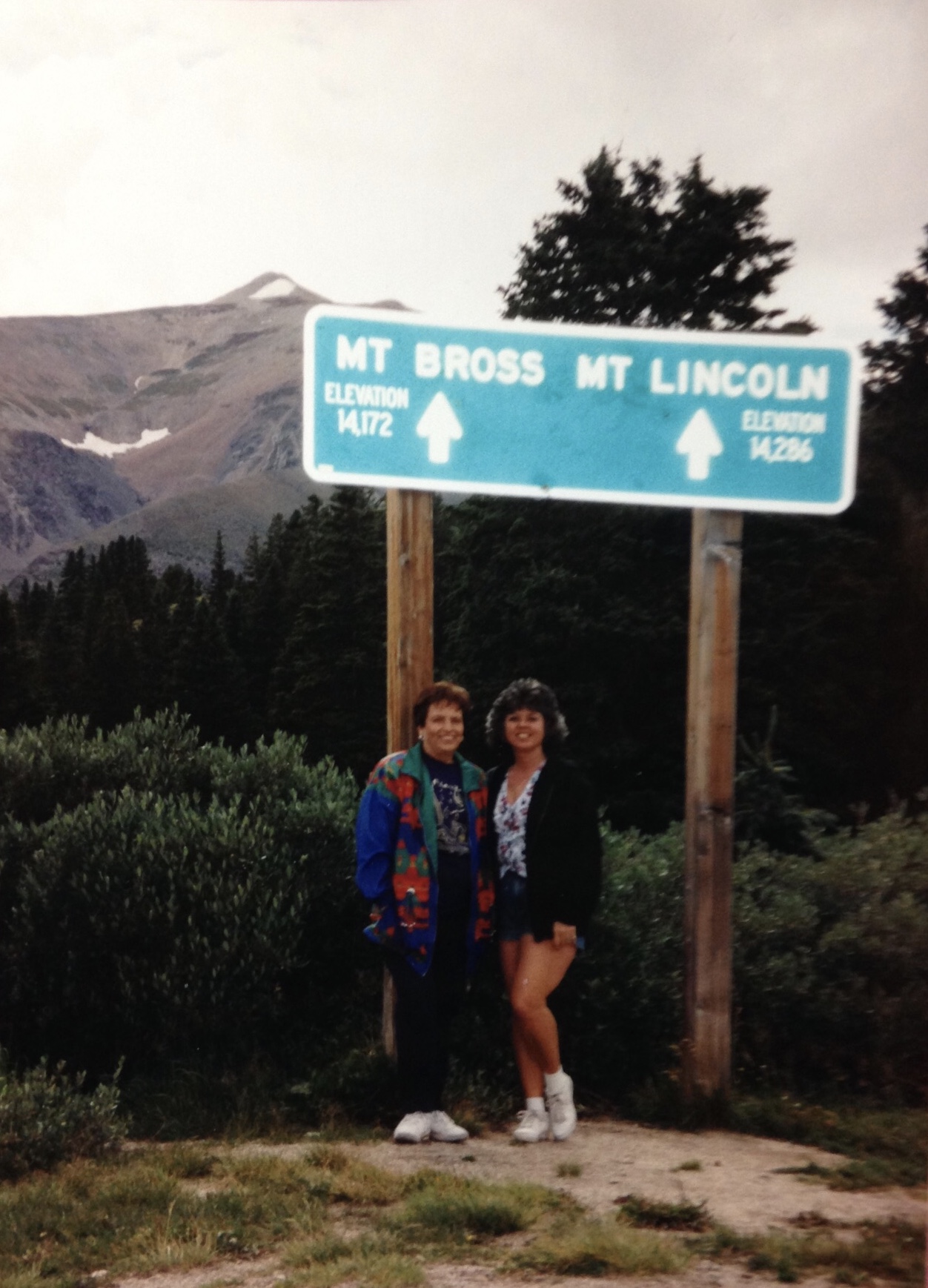 .

The last leg of our trip running the mountains on our ride,
Was to stop at Hoosier Pass right up on the continental divide.
We were at 11,542 feet elevation so the girls then made a pick,
To run towards Atlantic or Pacific by where they did then sit.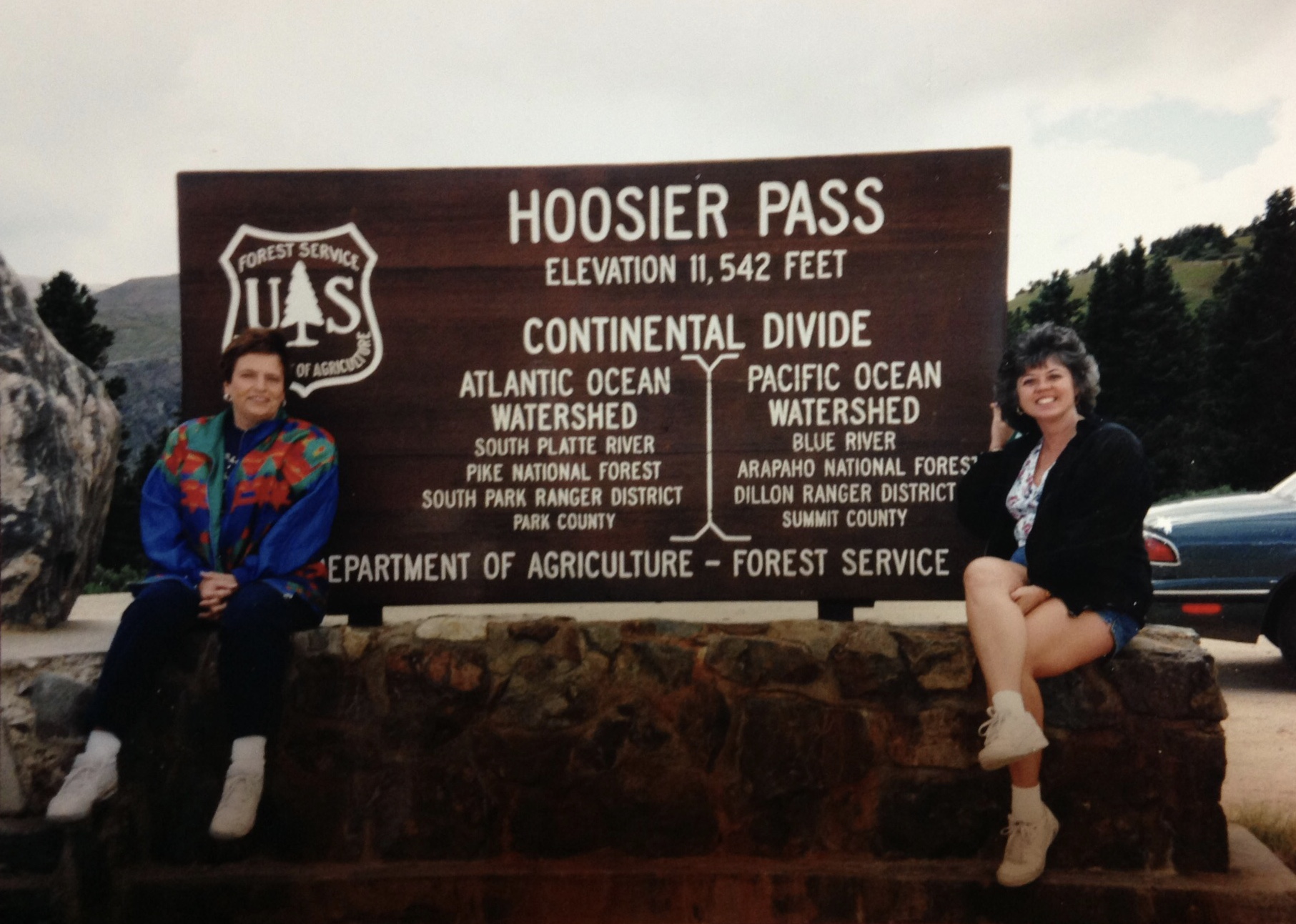 .
By Bill
PS: I hope you didn't look too long for the beaver that really wasn't there.  I bet some of you imagined you found a beaver hunkering there.
Still missing my True Friend Dale.
Thanks for reading A Day In The Mountains,
Bill